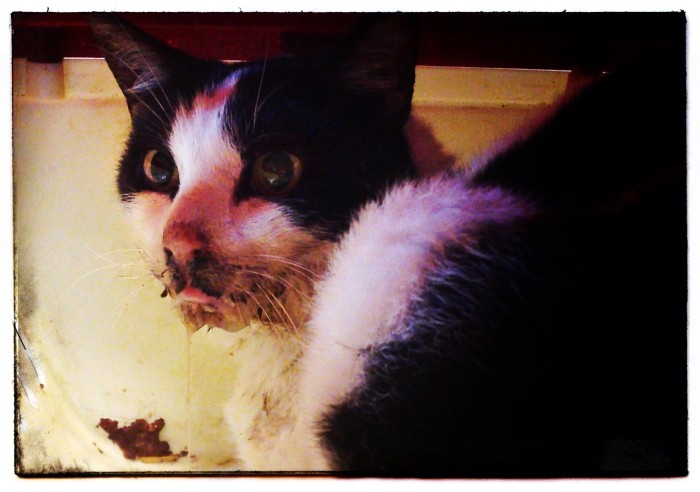 When we entered the shelter we had no idea what expected us. We arrived there empty handed and we left with four souls in our hands.
The story in this video is not a happy one, it´s a story of cruelty, neglect, pain, but ultimately it´s also a story of grace, hope and redemption.
Angel…
Words are really not necessary… We did all we could to save them, went as far as it was humanly possible, but sometimes it´s written on the stars… Angel´s story can be different. With your help he still has a future.
This was Angel just the moment he left the box where he came in.
His condition is absolutely terrible. His mouth is destroyed by infection, so is his jaw, it must have been impossible for him to eat, no wonder he is in so weak. He´s terrified and it pains us to see a cat so terrified and scared from those trying to save him.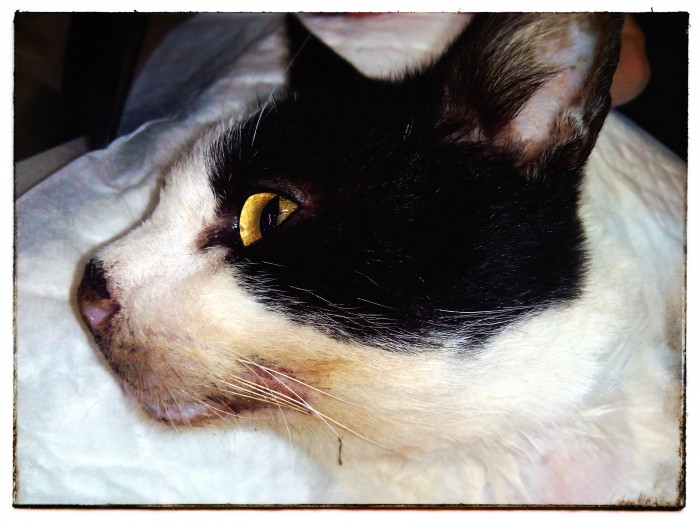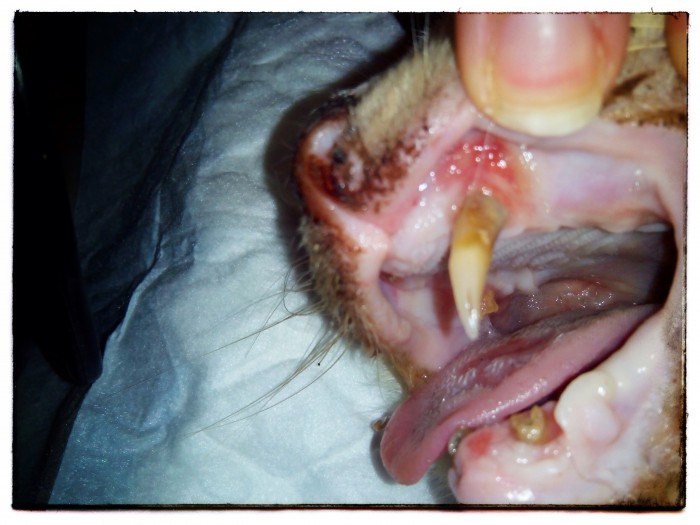 His leg is also badly injured with deep punctures all across…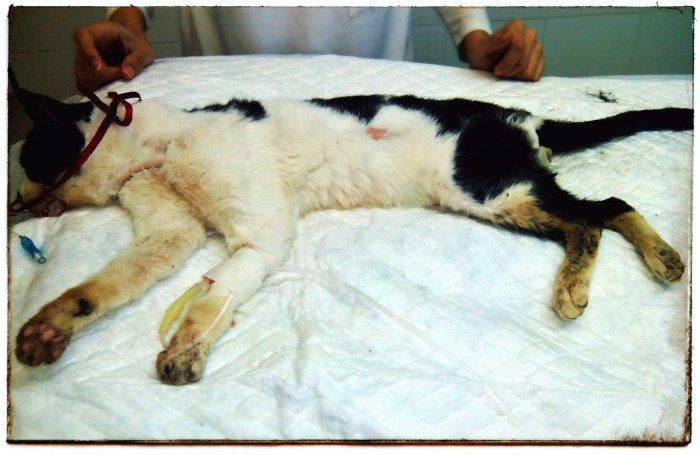 The situation is as bad as it looks. We are Angel´s one and only hope.
We lost two kitties in this rescue, there was absolutely nothing anyone could do for them, we tried everything, we arrived too late., but Angel still has a chance. Right now he is terrified, but we know with time he will learn that not humans are bad, and I wish I could tell him there are so many right behind him.
Please, if you can, and in the memory of those we lost, help us save Angel, DONATE TO SAVE ANGEL´S LIFE TODAY..
Many many thanks!!!
Viktor
P.S. Angel also has FIV. FIV is transmittable through deep bites and sexual contact. Angel will lose all his teeth and he has a very sweet character with other cats. He is also neutered. There is no reason why he couldn´t live with a family and other cats. Please take pity on him and adopt him. Contact me on viktor@myletsadopt.com  and tell me everything about your and your family. Adopt Angel, he deserves the chance he never had. 
—
Update 11 January…
After Angel´s treatment was completed he was driven to the North of Spain, to the city of Lleida, in Catalonia. 12 hours drive in total… ARGGG… Coincidentally Lleida is my hometown, I was born there. Lovely place with wonderful people that reach out and foster FIV kitties…
Angel will be here, with a wonderful family, recovering fully and become more social with humans.. that is Noelia´s mission… to turn Angel into a loving lap cat.

Here he is.. Angel.. living one day at a time… still looking for a home.. .