Have you ever met an animal one step away from death's door? An animal, which had to fight for each breath of life every minute, and was slowly losing the battle?
This is that animal.  Meet Diego..
The heartbreaking short video above was shot by Diego's rescuers on the day nobody believed he would pull through.   Only an hour earlier, Diego lay dying in the basement of a deserted house.   The only strength he had left was used to whimper weak, pained cries for help.  His rescuers, a young family, were walking by the desolate home when they thought they heard a cat's cry from the basement window.  At that moment this family became Diego's hope.   They entered the home risking their own safety and found the horrific living remains of the neighborhood tomcat laying motionless on the cold cement floor of the basement.   Once beautiful and strong, he was now reduced to a pile of bones and skin and unable to move – a true ghost. The only movement was his straining to cry pitifully for help.
Weighing but a kilo, paralyzed, thoroughly dehydrated, with collapsed veins, and temperature too low to be registered, Diego was critical.
The doctors immediately went to work stabilizing him while the young family launched a plea for help via their small Facebook animal rescue page and its few hundred followers. It was at the clinic that we met them during one of our visits. The vets had miraculously stabilized him and began to run additional tests in an attempt to understand the reason for his deteriorated state and inability to move.  A bad diet, severe infection and severe dehydration, coupled with major loss of Potassium had gradually rendered the big cat paralyzed.
Poor Diego's life had been slipping away, slowly and painfully, with no help or hope, in that basement that was his safe place but became a death trap.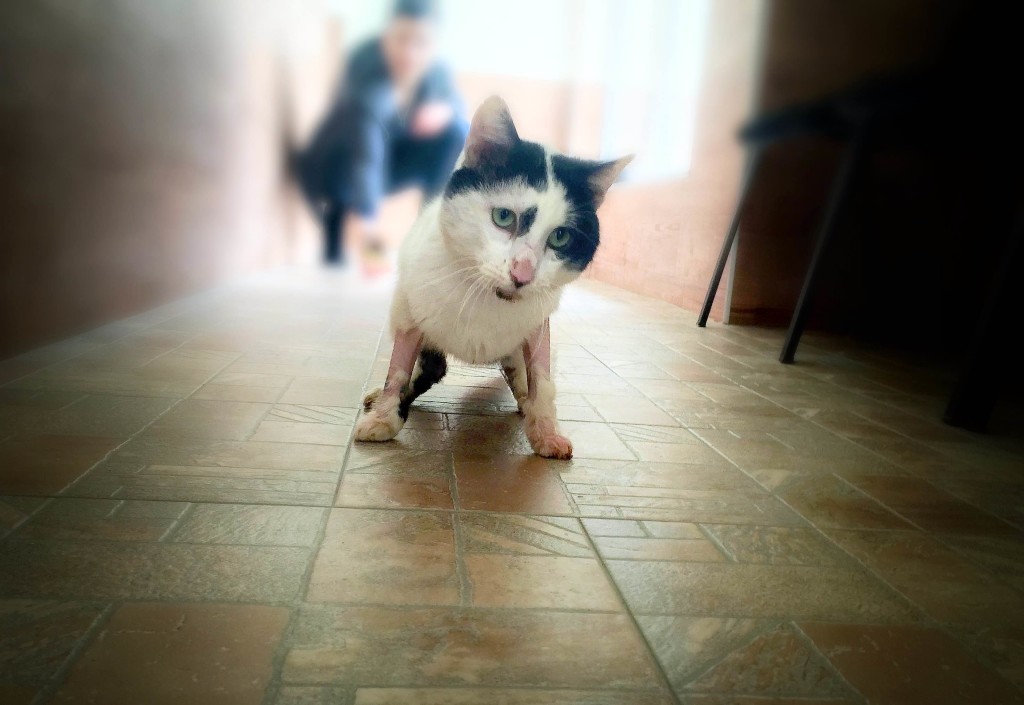 The road Diego faces is very long, and the young family was not managing to stir up enough support.  They reached out to us.
It was then that Diego became a Let's Adopt's cat. The biggest challenge we must help him tackle are the consequences of inadequate Potassium supply, which during an unknown stretch of time had transformed his minor weakness into complete immobility. His tasks now are to learn how to walk again, regain muscle tone and repair his vestibular system (the system that allows for balance and spatial orientation).  Imagine trying to walk without knowing which way was up or down.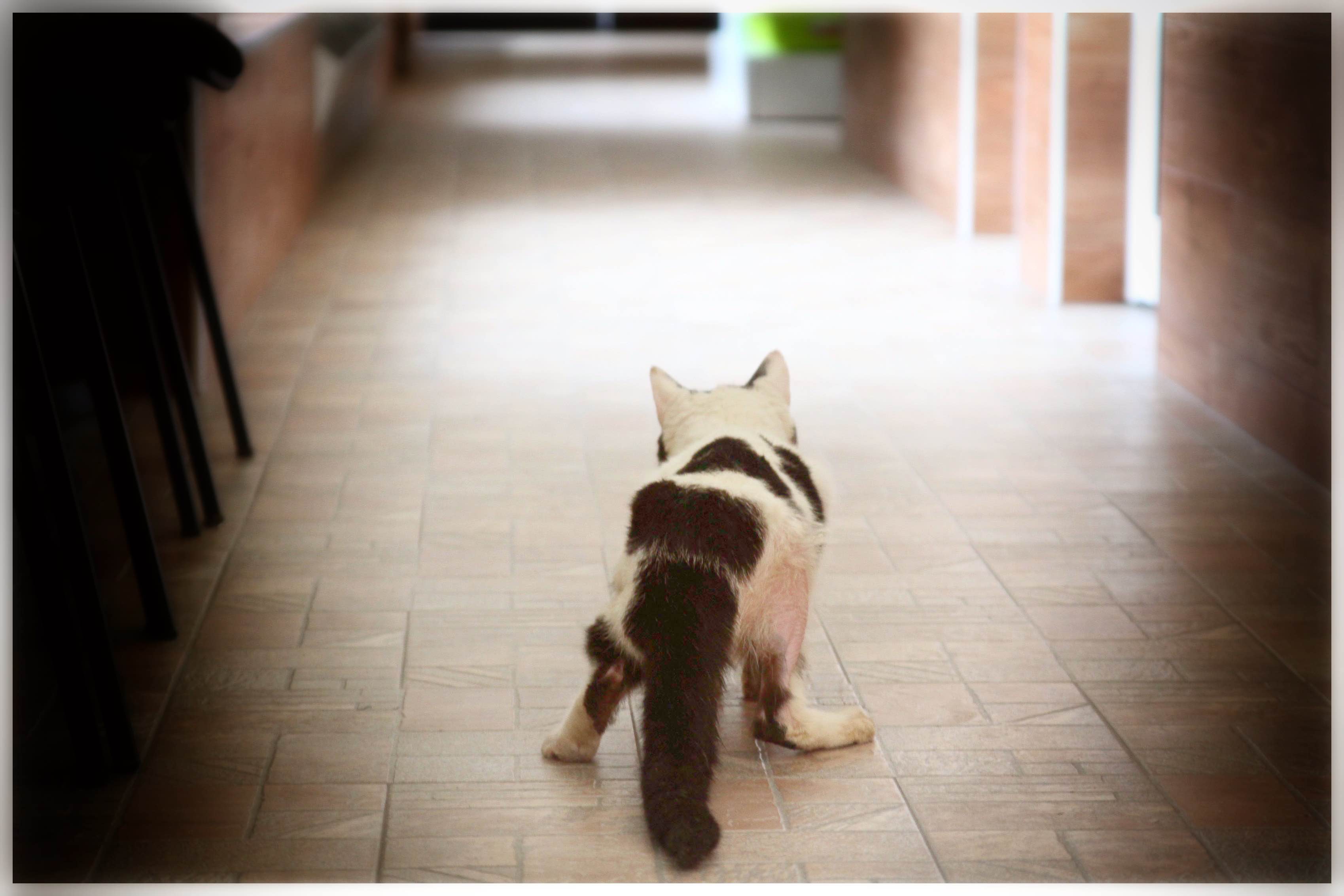 Diego is an amazing cat and don't you doubt – he has no intention of quitting.  He's made his first step and only with everyone's  help can he keep going.  Where would Diego be now without you?  The Let's Adopt community exists solely for rescues just like Diego.  
Help us pull Diego through, and walk with him on his long road back to life.
If you prefer to donate in EUROS Click this button: