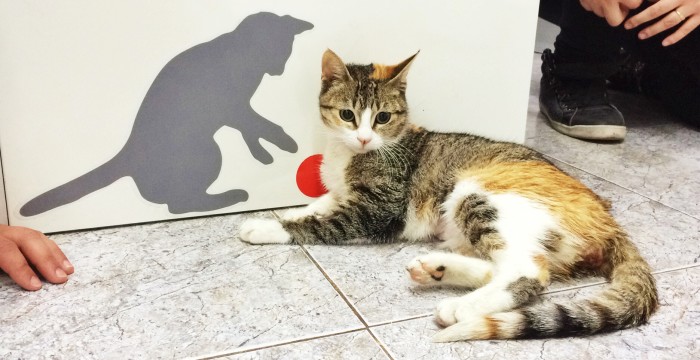 Someone came to our main clinic with a wonderful kitty. Her request… to have her euthanized.
India is an indoor cat. About six months ago she was offered as a present to the ten year old kid of the family…
That decision forever marked her life.
For the last year India has been routinely abused, mishandled, kicked, thrown around the house, and finally, the injury that sealed her fate, grabbed and pulled by the tail with such strength that this injured her spine and damage the nerves controlling her ability to pee and poo on her own. She needs manual assistance to pee and she can´t control her defecation.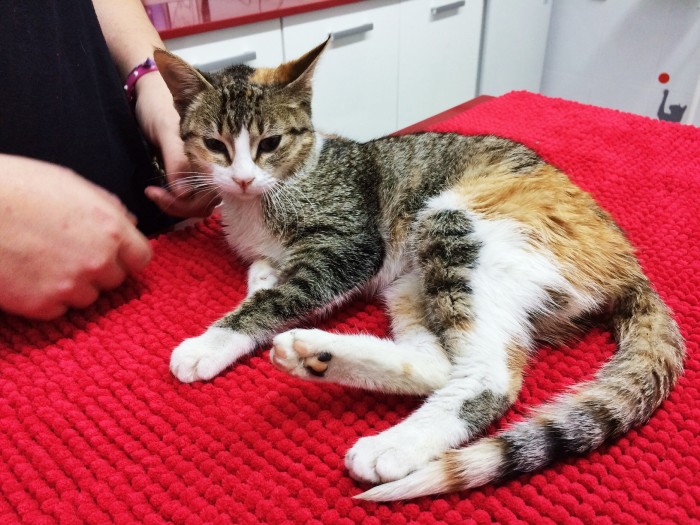 And so… the owner, annoyed with having to clean pee and poo didn't hesitate to take her to the vet to have her killed.
Please watch her video and you will get to see what an incredible cat she is.. see the beauty and kindness of her character. Please, please, fall in love with her, because you are all she has today.
We need to ask our readers and members of the Let´s Adopt! community, to share her story in the hope that someone out there… someone will offer a permanent home for India. My email is: viktor@myletsadopt.com.
If you can´t open your home to her, please help us cover her medical and hospitalization bills as she is going to have to stay in the hospital being assisted manually until a final home is found.**
"Viktor"
** Any remaining funds AFTER caring for this rescue will go into our SIMBA Fund to help other animals in need.