Behind every rescue there is, too often, an entire life of neglect. Most of the times rescuers are only able to piece together bits and pieces of those lives.
Starbucks was born "Tangiers", a beautiful Arabian horse descendant of the great Bey Shah, one of the most legendary sires of the Arabian breed, a stallion that sired 314 Arabian horses and won every award including the IAHA Legion of Honor.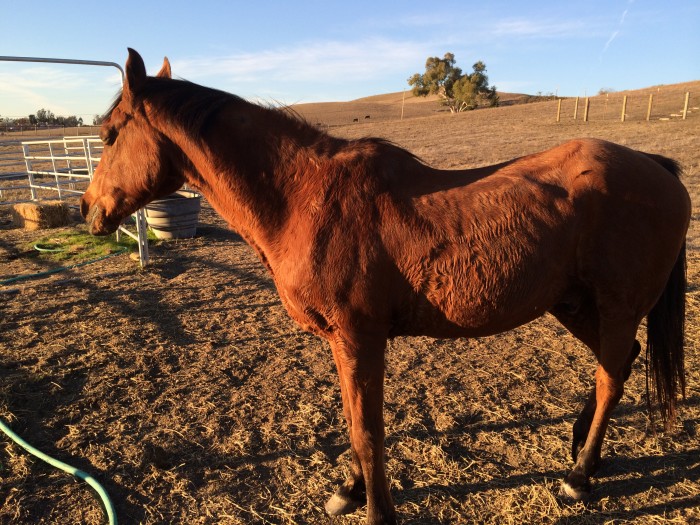 We do not know much of his early years, but we know that at age 7 he was bought by a woman who changed his name from Tangiers, a name that reflected his origins and his storied past to a far more familiar, an unfortunate "Starbucks".
She used him as a trail horse. He served her well, but as the years went on and he was unable to carry her up the hills she considered him useless and stuck him in a pasture where he has been alone and neglected surviving on whatever he could graze.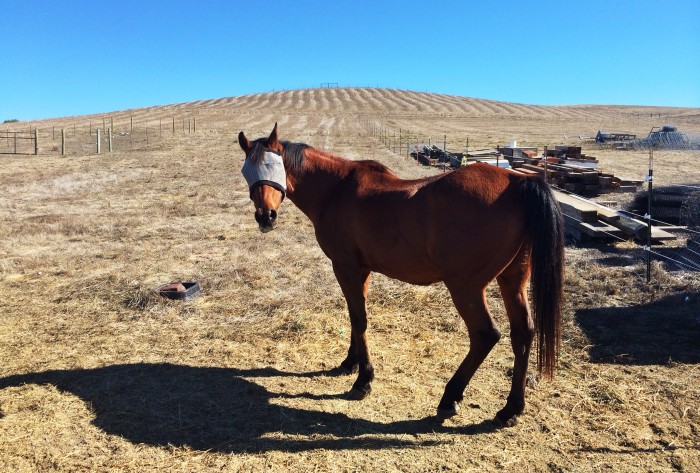 Starbucks is now 28 and for the last six years he has been in a total state of abandonment, covered in flies, fleas, covered in welts by Yellow Jacket and other insects´s stings, completely neglected in an open field. Alone and without cover, he has had to endure the freezing winters, the scorching summers, suffered from open wounds, welts all over his body and finally, had to resort to occasionally nibbling on his own excrements, just to stay alive.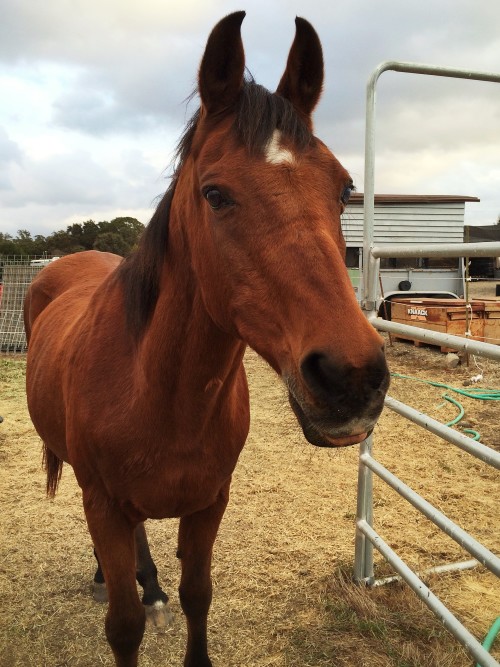 It has been a life of total loneliness and isolation… a life that was about to end unless we did something.
For the last few months, Nancy, a Let´s Adopt member started visiting and helping him, providing food and tending to his many wounds… and she was the one that noticed his eye…
Starbucks had started crying… and there were tears of blood.
Glaucoma…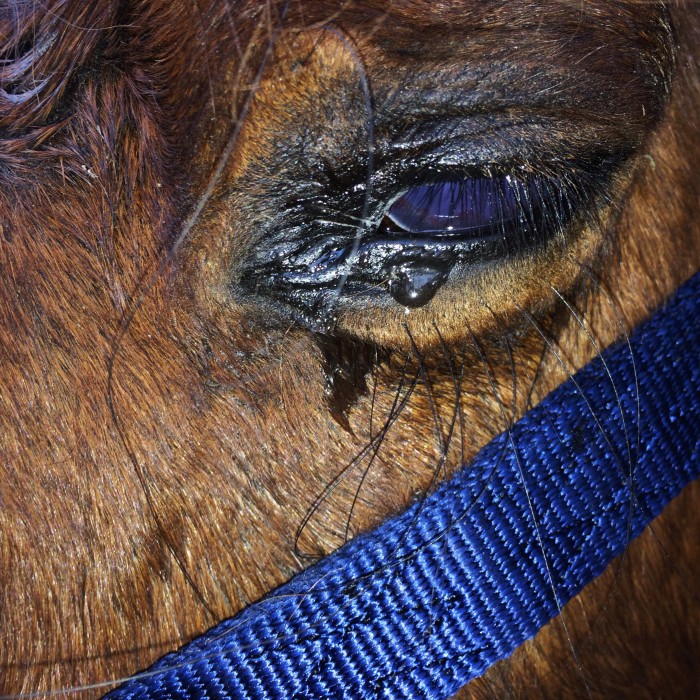 We know how painful Glaucoma can be for an animal, even more so for a horse. We told her owner Starbucks needed urgent treatment but she would rather "let nature take her course". From that moment on, she stopped feeding him altogether, hoping that he would slowly die by himself. Finally, she let us know that she was ready to have Starbucks destroyed.
Starbucks was going to be killed because of an eye problem.
We´ve saved hundreds of cats and dogs with similar problems from a sure death at the hands of their owners, this was going to be no exception.
So we bought him.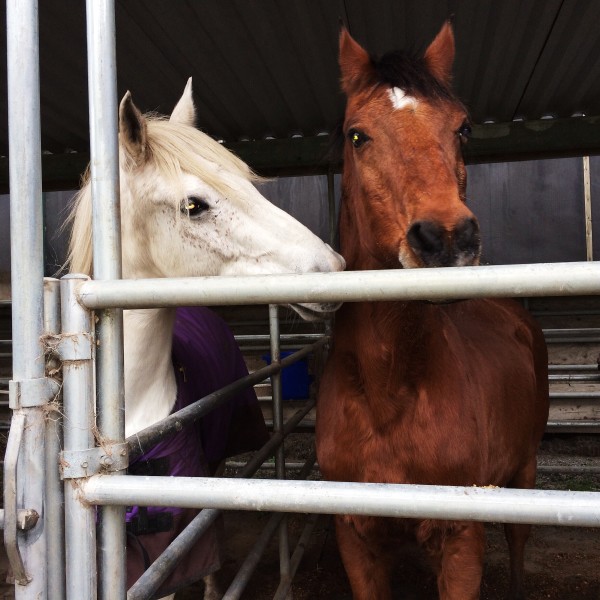 We have moved Starbucks to a great location, a wonderful Ranch where, for the first time in years he has been able to meet other horses. He already made a friend, Ace.
Starbucks must now go through the surgery that will save his life.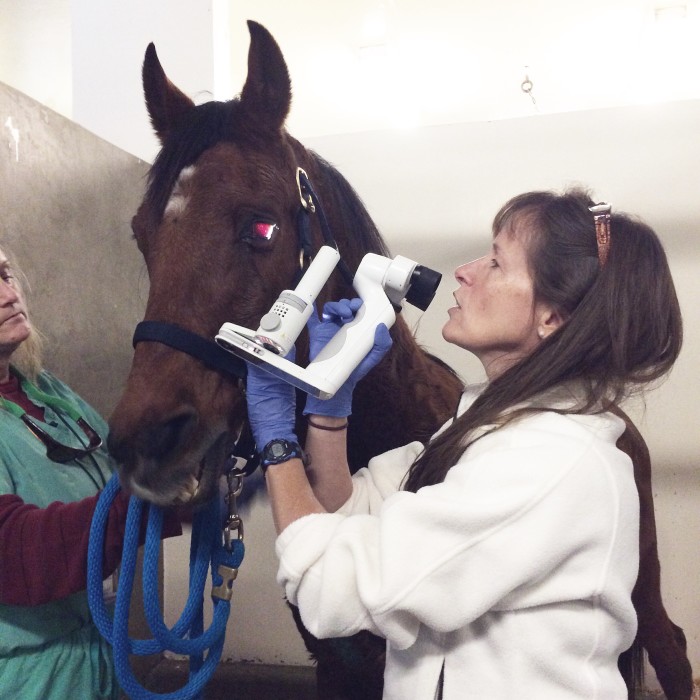 In 48 hours Starbucks is going to be operated by an extraordinary team of surgeons at one of the nation´s leading Equine Hospitals. From this moment on we will make sure Starbucks life is nothing short of perfect. We are in awe at the magnificence of this extraordinary animal, I promise you Starbucks is going to have the best treatment modern medicine can provide.
—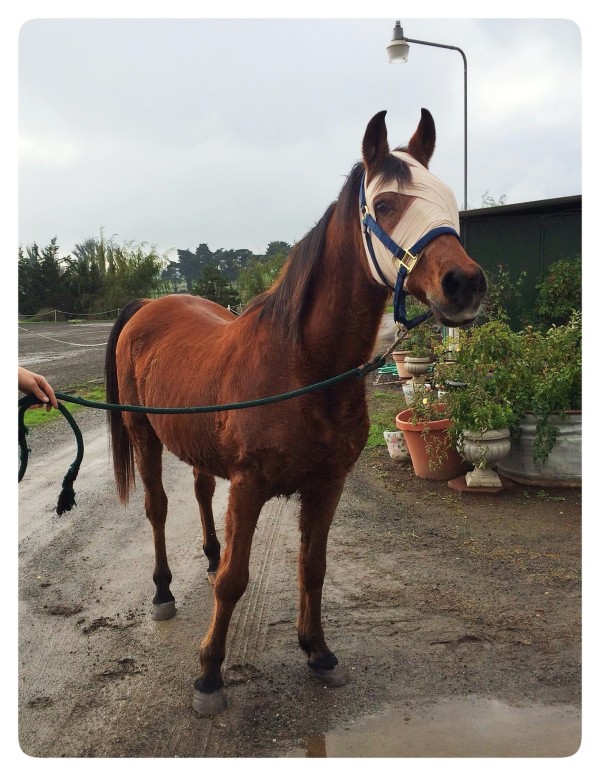 STARBUCKS IS NO MORE… LONG LIFE TANGIERS!!!!
STARBUCKS entered surgery at UC Davis yesterday a beaten horse with a terribly sad past, abandonment, neglect, used and abused.
When he woke up Starbucks was a ghost of the past. We decided to restore his birth name… He woke up TANGIERS!!!! The Arabian Horse Association has been notified of the recovery of his rightful name…
JUSTICE IS BEING MADE… and TANGIERS can now look forward to his golden years with dignity, surrounded by love and without the burden of a stupid name given to drag him through the mud.
Please, if you can, help us save Starbucks… Please Help him… Donate Today so that we can operate him immediately.
We can´t do this without you. Help us save Starbuck´s life!.
We are are a 501(c)(3) rescue. Donate, Save his Life and deduct it from your taxes!!!
Many thanks!
Viktor
P.S. Please follow our Facebook Page: Let´s Adopt Global for more news about Starbucks surgery and rehabilitation…