.
HOW PEARLY ASKED FOR HELP
If you watch this short video you will understand why we were compelled to rescue Pearly.
A gentle girl in serious trouble — she was not going to survive on the street with one eye and three legs. We had to help.
THE RESCUE
It took a while to catch the smart kitty. Although visibly friendly, we suspected Pearly was in pain. She became instantly weary once she realized we were trying to get hold of her. We believe Pearly could also identify a cat carrier because she disappeared like a puff of smoke the moment she saw one. Eventually she was caught thanks to the efforts of a small group of dedicated animal friends.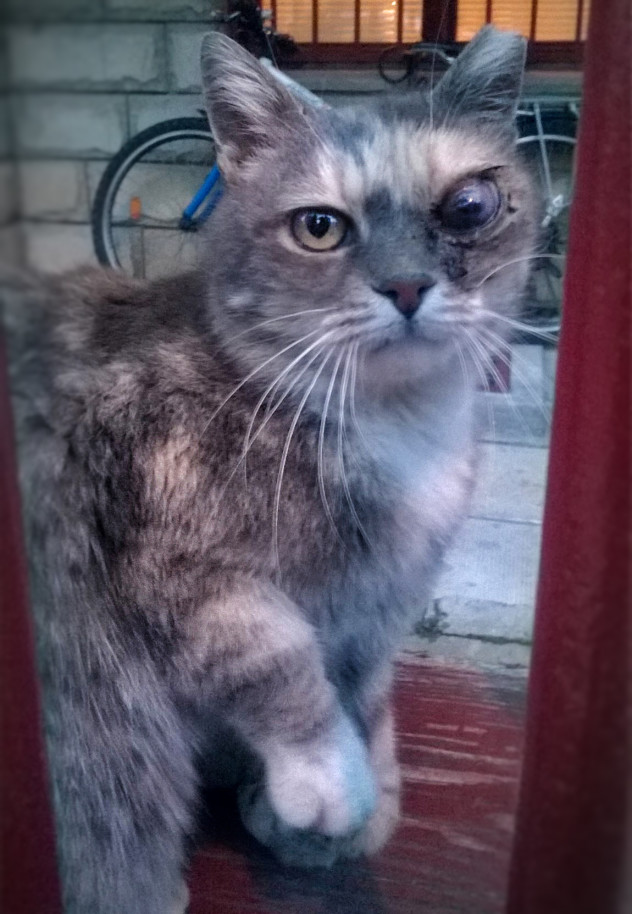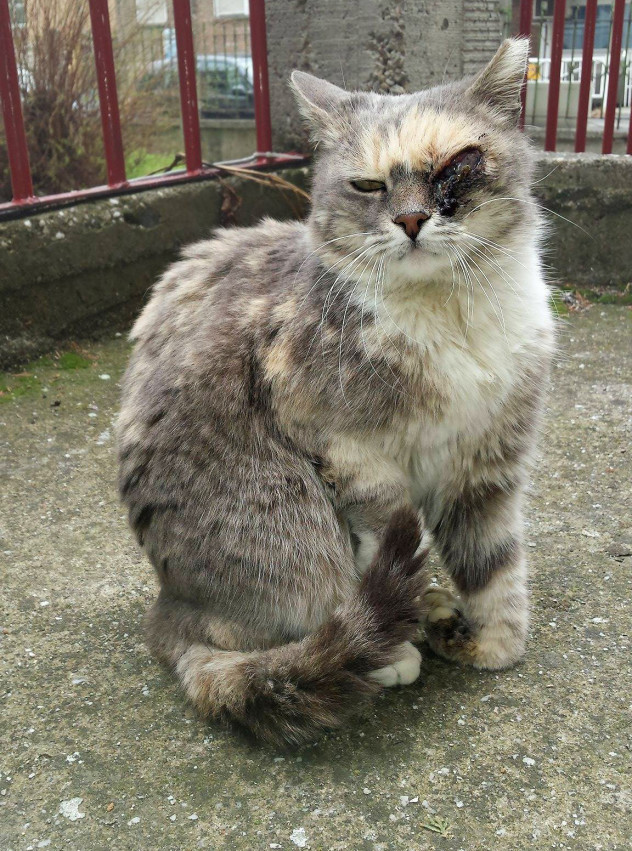 THE DIAGNOSIS
Pearly's eye is completely destroyed and requires enucleation surgery which will remove the damaged tissue remains and will suture the eyelid closed to prevent further infections. 
Pearly's leg is a more complicated issue. After a thorough examination and a series of Xrays the vet team suspect radial nerve damage. The radial nerve is a large nerve in the front leg, responsible for extending the elbow, wrist and toes. It also carries sensation to the surface of the front leg and the paw, and radial nerve paralysis can cause a cat to be unable to use her front leg. For the time being the leg will be immobilized. This approach, if Pearly is lucky, may help the nerve recover if the loss of function is temporary.
If it turns out the nerve has suffered permanent damage, an arthrodesis of the wrist will have to be performed. This surgical procedure permanently fuses the joint by removing the cartilage of the joint surfaces and installing a bone graft. The  joint is then stabilized using metal implants so that the bone can heal together. Pearly's paw will be left in a position, allowing her to step on it and walk with ease.
Kitty is a loving, sweet girl with a warm attitude. Even though she was in pain she never missed an opportunity for a head bump or a chin rub, affectionate during transport and initial examinations.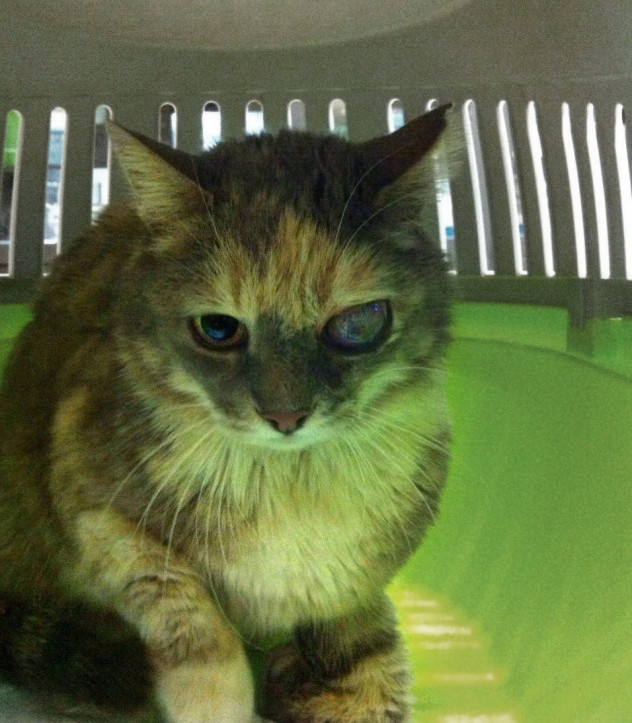 And this is how we are trying to piece together one kitty from 3 legs, 1 eye and a warm heart. Please help us make Pearly whole by donating towards her medical expenses.
Donate in US dollars:

Donate in Euro: