.
LAST NIGHT
We learnt about Mia last night at 23:55.
A young stray, shortly after giving birth on May 5th, Mia started experiencing serious problems with her breathing. She became unable to move, unable to breathe and quickly became critical. Kind people rushed her to a veterinary clinic and the vet team's worrying diagnosis was diaphragmatic hernia.
THE DIAGNOSIS
A diaphragmatic hernia is a rupture of the diaphragm as a result of trauma such as a severe fall, kick or a blow to the abdomen. When this happens the abdominal contents such as liver, stomach, or intestines enter the chest cavity and start putting pressure upon the lungs, causing the animal to literally suffocate.
There is a chance that Mia's hernia is congenital, in this case it would mean she somehow lived like this for a while, but, being an unspayed stray, she fell pregnant and the pregnancy aggravated her condition. A congenital hernia may require complicated reconstructive surgery if during the operation the vets discover that there is no diaphragmatic muscle, or that it is deformed.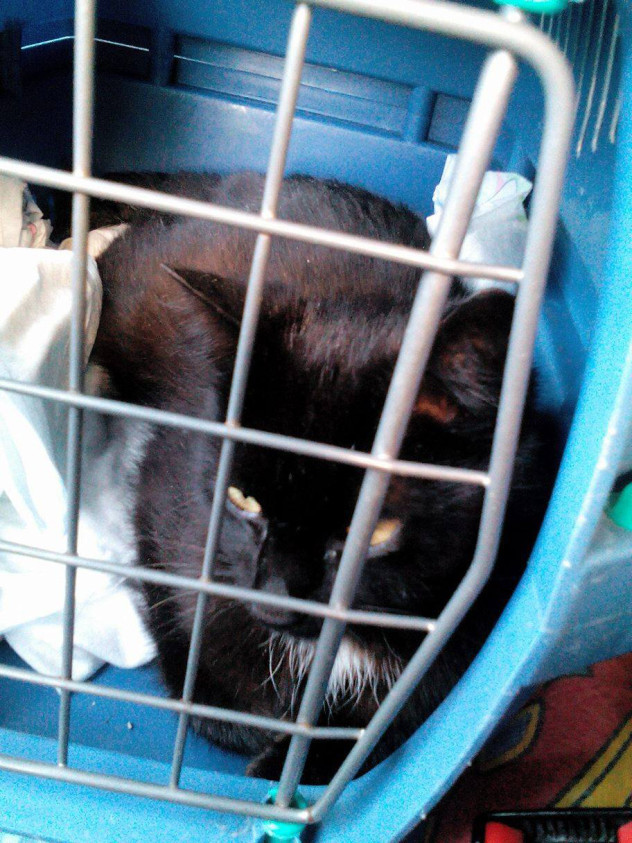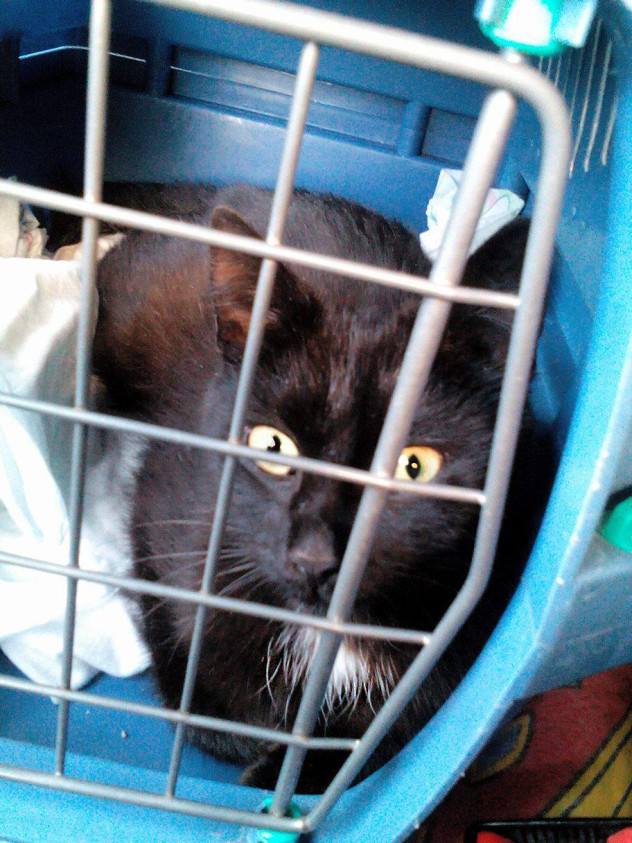 THE BABIES
Mia's rescuers kept her babies when they rushed her to help. They are currently taking care of the little family but we are considering placing the kittens in the clinic as well to ensure their survival. Whether we do this will depend directly on our ability to pay the little family's bills.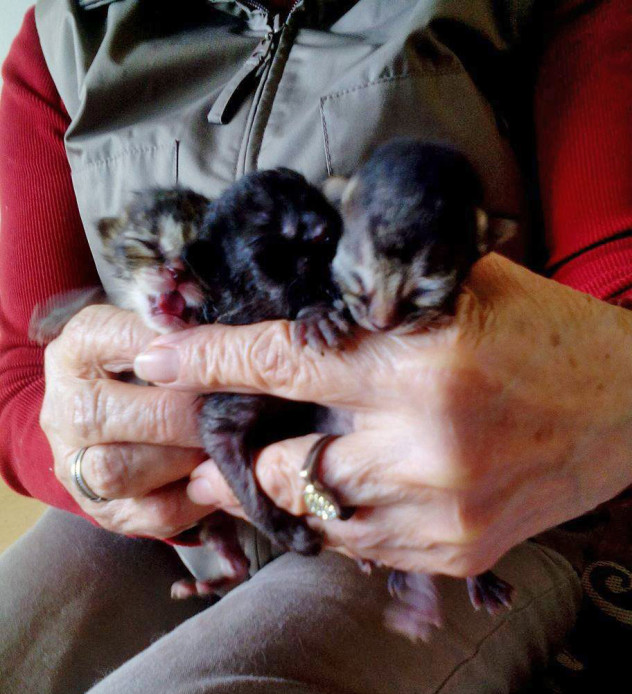 5 LONG DAYS
Before they approached us Mia's rescuers tried unsuccessfully to raise funds for her life-saving operation. Mia waited in this condition for five long days, fighting desperately for each breath.
Before you ask the most logical question, let us answer — no, Mia will wait no more, and yes, on a leap of faith that we will be able to pay her bill we have already scheduled her surgery.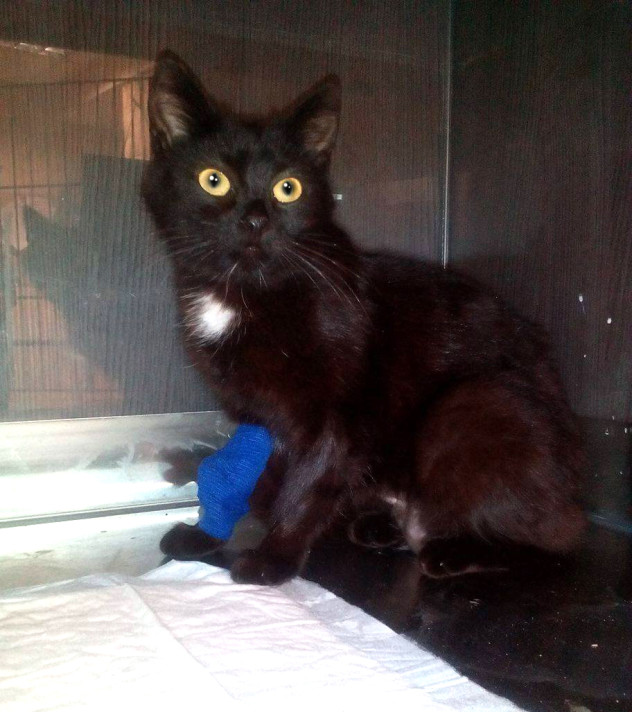 UPDATE | May 11, 2017
We've just spoken to the vet team. Mia has just left the operating theater. During surgery the vets' initial expectations were confirmed when they discovered that literally all Mia's abdominal organs had been pushed up into her chest cavity. All organs have now been placed back in the stomach.
Mia's diaphragmatic hernia is not congenital, but rather the result of physical trauma. She was most likely kicked, and she suffered quietly for months. According to the surgeons the hernia is older than three months. How much damage the organs, squashed in the chest cavity all this time, have sustained, we don't know and now that they have been relocated to their original positions — only time will tell.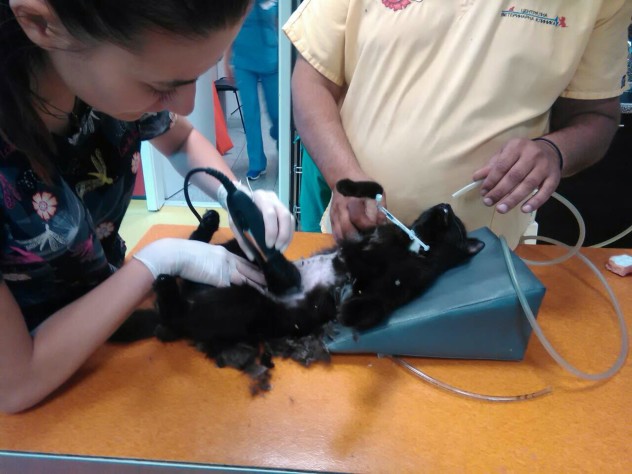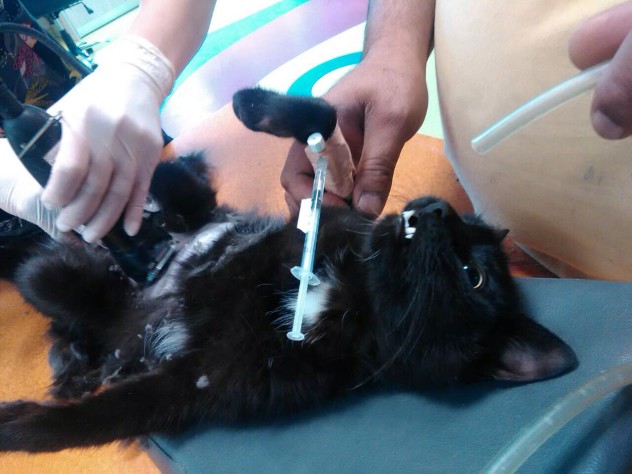 WARNING — GRAPHIC IMAGES BELOW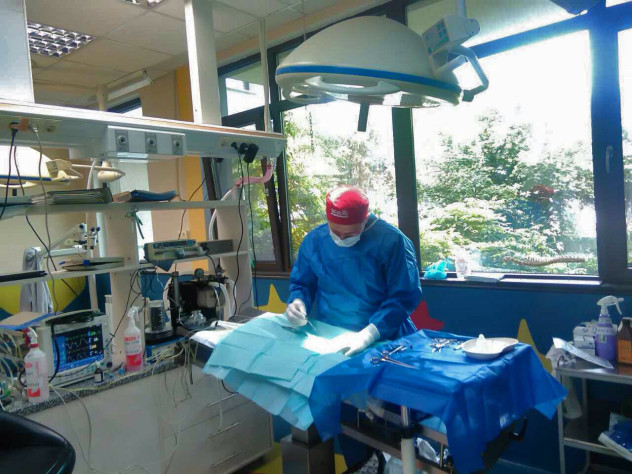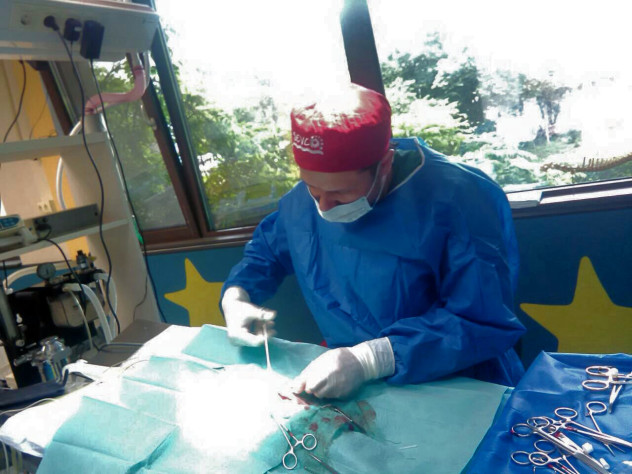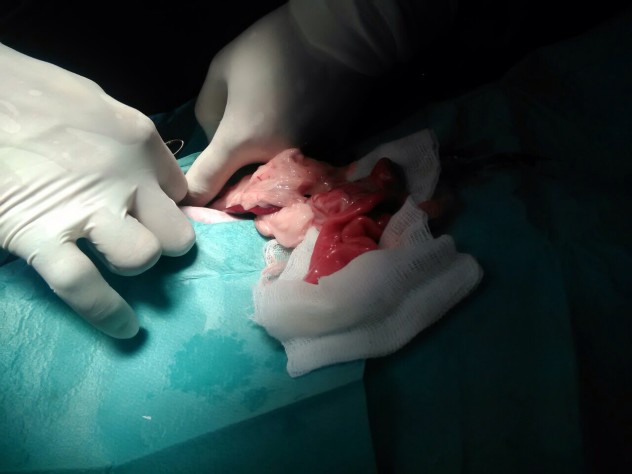 Mia is resting now and slowly waking up from the anesthetic. Her breathing is normal and she is in the ICU, being monitored 24/7.
The next 48 hours will be critical. Too many patients, successfully operated from diaphragmatic hernia, lose the fight during this initial post-operative period.
Keep Mia in your thoughts and wish her courage.
UPDATE | May 12, 2017
Mia has awakened and is so far stable. She is yet to eat solid food but the vets are pleased with her progress. Mia is super friendly and asked for cuddles when we visited.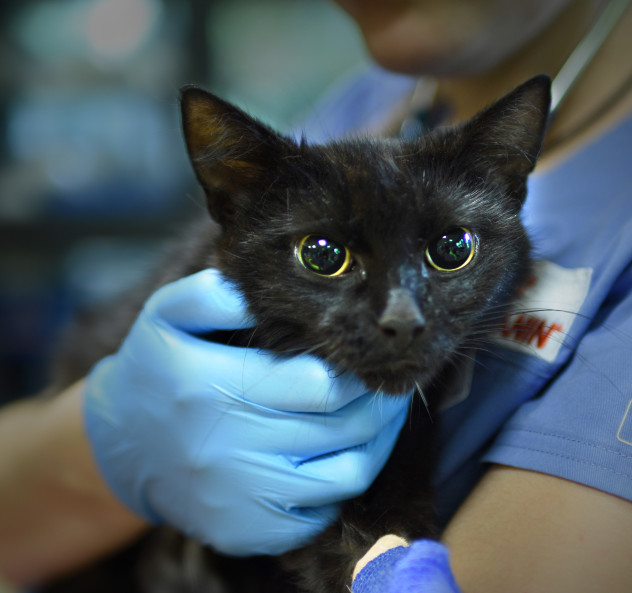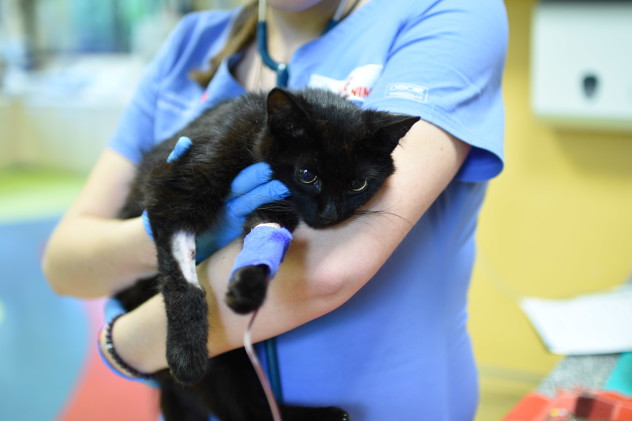 Mia's kittens have now also been admitted to the clinic as the care their rescuers were providing has proved not sufficient. The babies are under 24-h observation, they are being fed around the clock, and all care that a mom would usually provide is being administered. One baby is not doing well and is in the ICU.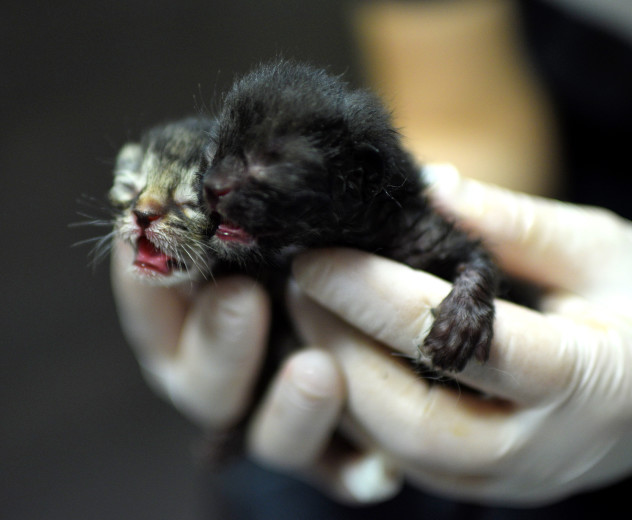 Please keep them all — young Mia and her tiny babies — in your thoughts and hearts over the weekend, and pray that they are still with us come Monday.
You can donate towards Mia and her babies' rescue and medical fund below.
Donate in US dollars:

Donate in Euro: