.
BILLY
A busy day full of busy people, and a sick stray cat, who is not busy with anything but dying.
Billy was found at his last moment and taken to a veterinary clinic. Initial examination found him to be emaciated, underweight, weak and uncovered an urgent problem — his kidneys were in dire shape. The most effective therapy for his condition is management of fluid balance, which involves careful assessment of hydration and a personalized fluid treatment plan, which will be repeated every two days. Billy's fluid and electrolyte balance will be monitored constantly and his treatment will be adjusted accordingly. After a few days under observation the vet team will review his blood and biochemistry parameters again and will determine if his kidney problem is acute or chronic. If it is chronic Billy will have to continue receiving treatment for the rest of his life.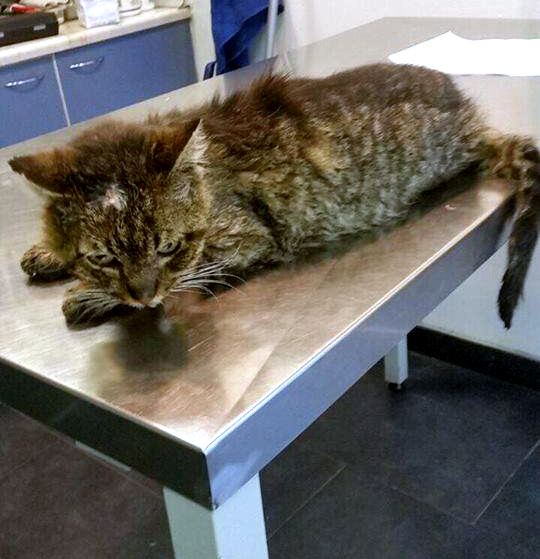 The worst
In most rescue cases there is usually one terrible detail, which shocks even us — and we have seen a lot. You will never believe what that detail was in Billy's story.
When the vets were examining Billy they discovered something unexpected. Billy's front leg had been recently shaved and sported a visible hole from an IV catheter!
If you don't realize the meaning of that — very recently, probably a day or two ago, someone had already taken Billy to a vet, and probably having realized just how complicated and difficult his situation was, had returned him back to the street!
We can only hope the person did not understand how his actions sentenced Billy to either a a painful death from his overloaded organs failing one after the other, or to slowly dying from hunger, or to a sudden excruciating death when he would inevitably stray onto the road and get hit by a car, or any combination of the above.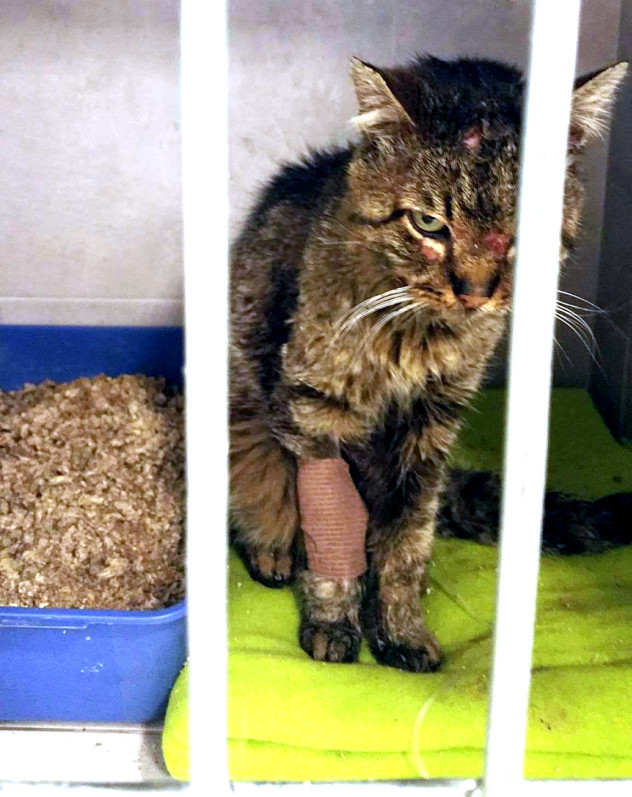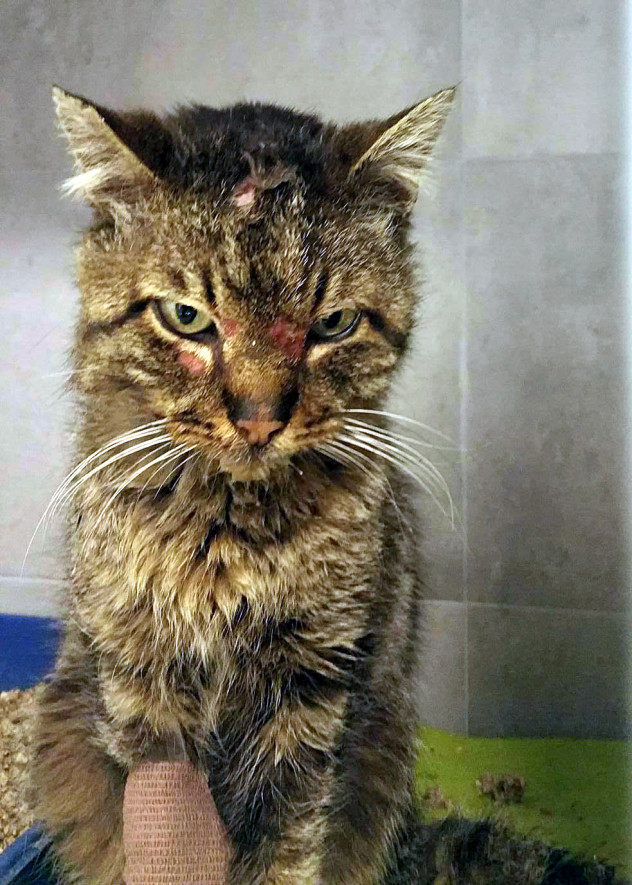 Billy is with us now and he is already feeling much better. The fluid therapy is gradually helping restore the right balance to his body, he has perked up and is alert now, even seeking attention.
UPDATE | June 1, 2017
Today was a bad day for Billy..
Billy's white blood cell count shot through the roof today, jumping from an already high 36 000 to over 70 000, sending him into critical territory. We had to urgently find a donor and a blood transfusion was performed, literally saving Billy's life. Billy's antibiotic has been changed now and we are hoping to get whatever infection is troubling him, under control.
Keep our sweet boy in your thoughts, and stay with us for an update tomorrow.
Help us save Billy's life. Because once you take on such a responsibility — the Universe is watching and you cannot choose the easy path.
Donate in US dollars:

Donate in Euro: