.
PEANUT
We are never ready for a new case, for a new animal in trouble, for more questions without answers. But disaster isn't in the habit of asking how we are, and often we have no other choice but to respond — because sometimes it is a question of life.. or death.
Rescued in August unable to move, with her eyes bulging out of their sockets due to a massive brain edema, Peanut almost lost her life a few times before we even met her. But the little cat is a fighter, determined to hold on to this world despite the fact that months in a row no clear diagnosis was found and the medical approach varied from antibiotics to anti-imflammatories. Before she came to us the treatment Peanut received did not manage to control the seizures and fits present since her rescue.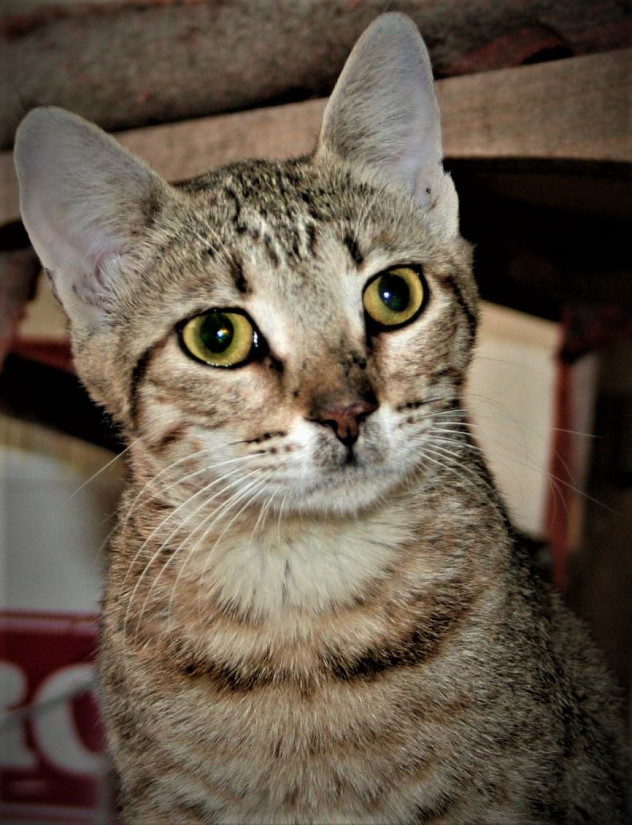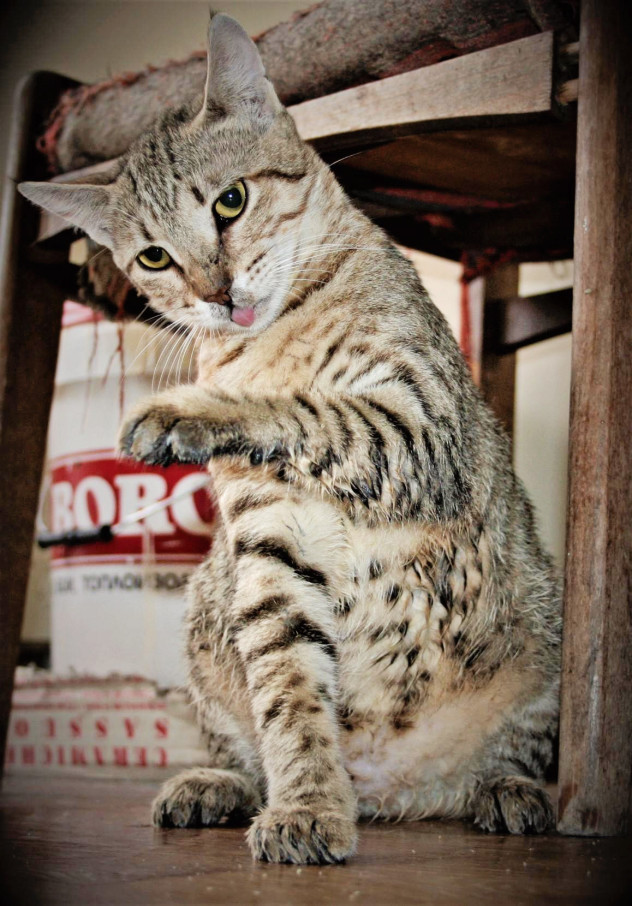 THE DIAGNOSIS
After a thorough examination at our clinic the working diagnosis is a problem with the lymphatic drainage system of the head. The next step recommended by the vet team is an MRI scan. The prognosis for Peanut is guarded but if the problem is one of fluid drainage, for ex. hydrocephalus, a procedure called shunt surgery can save her life. In hydrocephalus cerebrospinal fluid is present in the brain cavities, exerting pressure on the brain and causing severe neurological problems. During shunt surgery a tiny tube called a shunt is implanted in the brain, draining the excess fluid to another part of the body, from where it's safely absorbed into the bloodstream.
While she is waiting for the MRI scan, which can only happen in the first working days of the new year, Peanut is on symptomatic treatment aiming to address the fluid and seizures. We are very cautious in our hopes, but are also incredibly happy to report that there are visible improvements even for the few short days since Peanut started the course of medication. This most likely means the diagnosis is correct and the vets are moving in the right direction!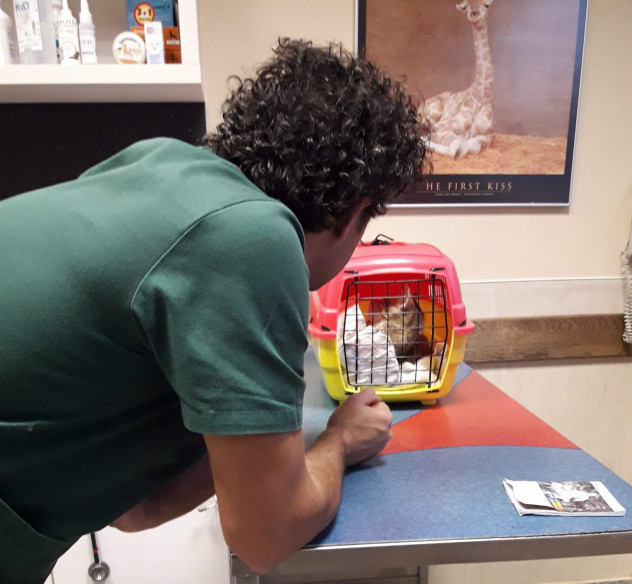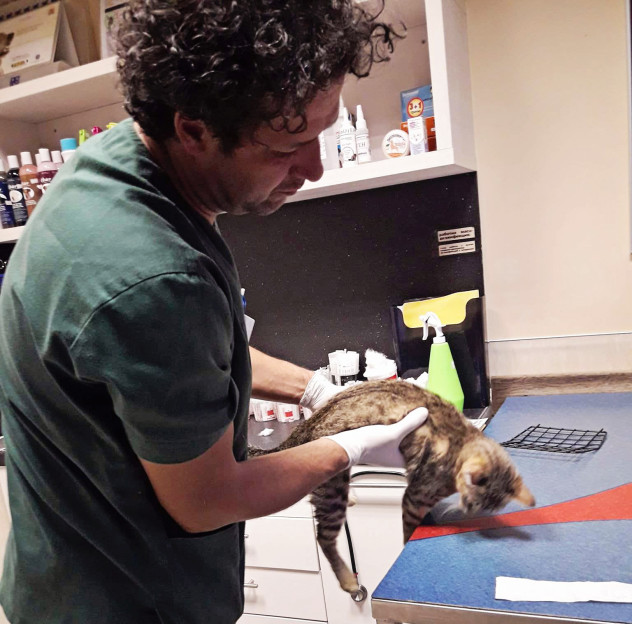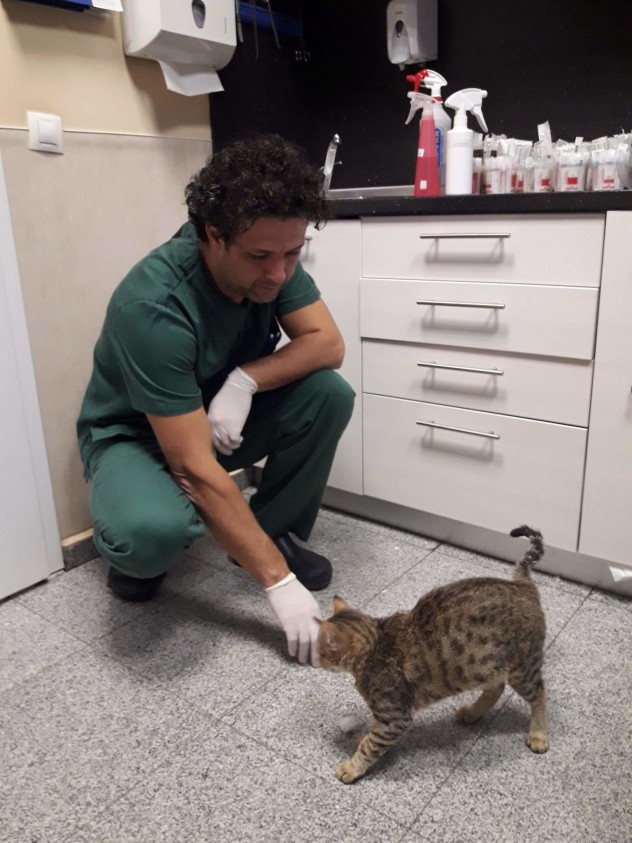 THE TEST
Most of the animals in Peanut's state would be euthanized on the spot because of the complexity of her condition. She however was lucky enough to survive numerous challenges and to happen upon rescuers who would not turn their back on a precious life. Then we found out about her and are sharing her story with you — and if we succeed in winning your attention and securing your help, then Peanut may really have a chance.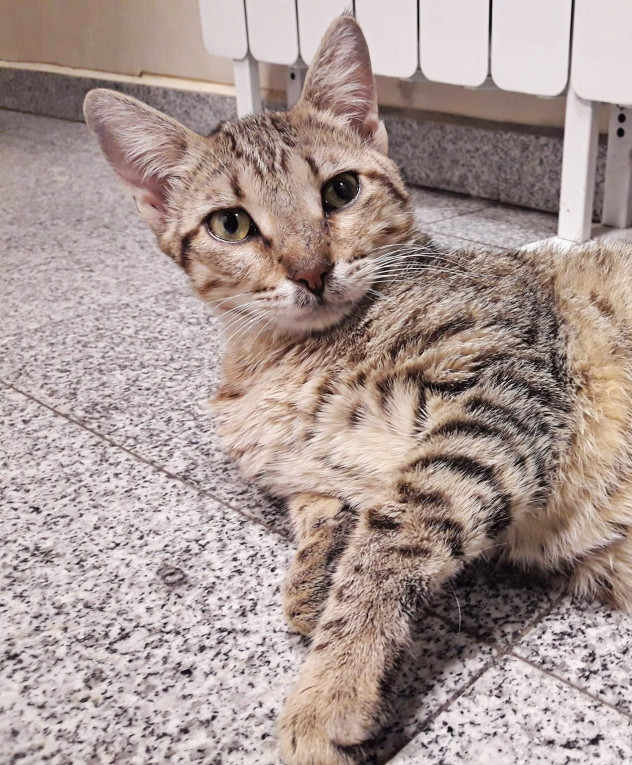 Life is made up of series of tests and you never know when your day is going to throw one at you. We believe we passed our test, taking on a difficult case in the middle of the holiday season, when hardly anyone is in front of the monitors, when people are away in both body and mind.
Test yourself and if you pass, please join us in sending off the old and welcoming the new year the only right way — while saving lives.
UPDATE | January 3, 2018
Happy New Year, dear friends, we hope you enjoyed yours and this is how we spent ours..
A few days ago Peanut unexpectedly worsened as she entered a state of Status Epilepticus — a series of seizures with only small gaps between them, during which the patient does not regain consciousness. Peanut remained in this state for four solid days and was kept in a medical coma while intravenous medication was administered in an attempt to control the seizures. A member of the clinic's staff was assigned to her, monitoring her 24/7, turning her over, providing food and taking care of her toilet functions. We spent New Year's eve worried sick and in constant contact with the vets, repeatedly asking whether it was time to let her go. The vet team explained that patients with epilepsy can occasionally experience these hours or even days-long seizures and then suddenly come round, so their response to our question was it time for euthanasia was a definite "not yet, this is bad but not unusual".
Then today, on the morning of the fifth day we rang the clinic and were greeted with the news that as the senior vet monitoring our Peanut was getting ready to call us and suggest that we finally let the kitten go — the seizures ended!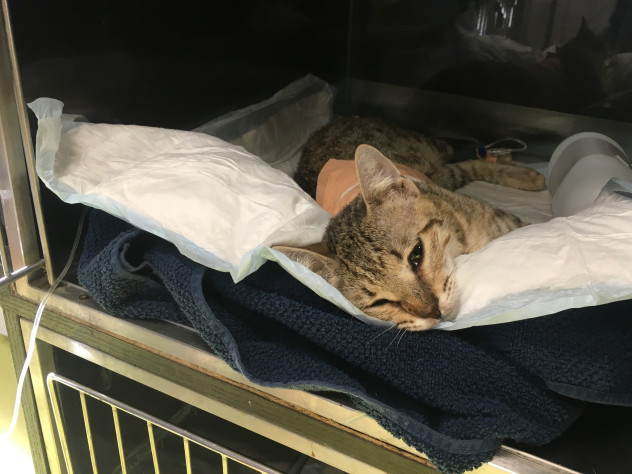 Peanut has been awake and stable for a few hours now. Apparently she was ravenous and managed to eat on her own. We are praying that she will continue to improve, enough for us to continue with the MRI which could provide vital clues for a diagnosis and tell us what is troubling this precious little body.
We don't have photos of Peanut awake yet, but promise to share as soon as a volunteer manages to visit her!
These recent unexpected events have cleaned out the funds we had gathered for Peanut's MRI, and her bill continues to rise as she is still in ICU. If you meant to, but have not yet donated towards Peanut's rescue and treatment fund, please do so now because she needs it.
Donate with debit/credit card or Paypal, USD:


Donate with debit/credit card or Paypal, EUR:

(You can donate in any other currency and it will be automatically exchanged.)
Become a sustaining member



Peanut is in Bulgaria but transport to almost anywhere in the world can be arranged if the right home is found. She will need the most special family so please share her story, comment and stay with us for updates on Facebook:
Let´s Adopt! Global.
* Let's Adopt! Global is a 501c3 charity and your donation is tax deductible. All funds will go towards the animal's care. Any remaining funds will go to support our other rescues and mission.