.
One in two stray kittens will develop an upper respiratory condition, capable of destroying their eyesight. 90% of those will go fully blind without treatment.
Tiny is a stray kitten.
Tiny has only lived for two months.
And Tiny is going blind.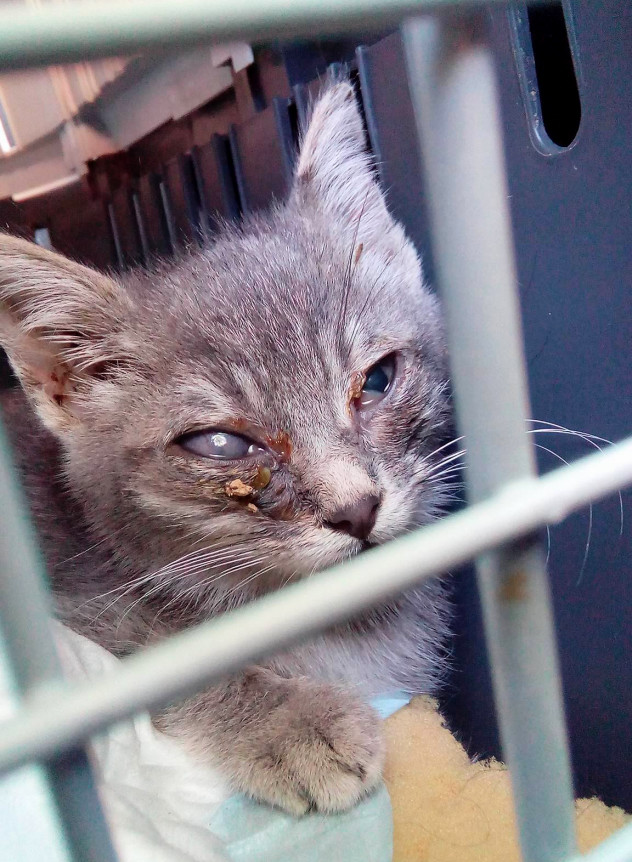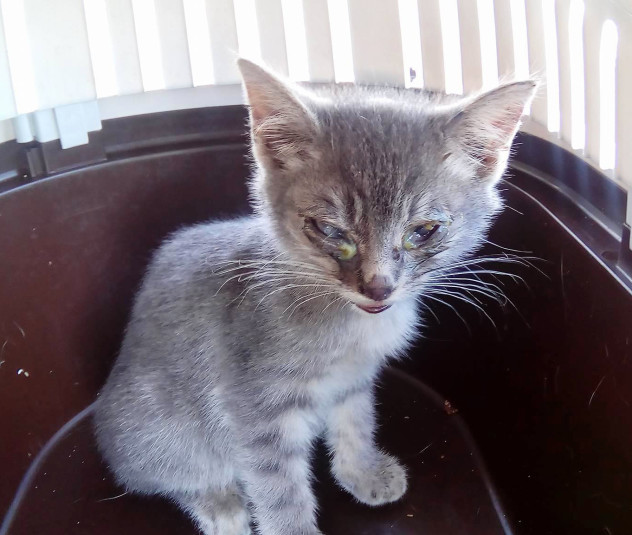 Right after dealing a devastating blow, fate smiled on Tiny when a kind soul noticed the incapacitated kitten, immediately whisking her off the merciless streets.
Baby Tiny has been rushed to a veterinary clinic where she was examined by a specialist ophthalmologist, and a series of tests were performed. She has been diagnosed with a severe upper respiratory infection, which has already ravaged her right eye. The vet team will monitor Tiny during the next couple of days and will do everything in their power to save the eye. The other eye has also been affected and is in a bad state. Tiny is receiving pain medication to spare her the severe distress her eyes have surely been causing her for who knows how long.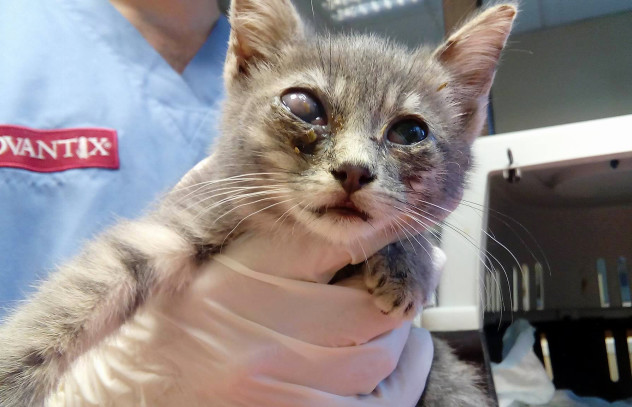 Close your eyes.
Now imagine never opening them again.
Please give Tiny a different future, donate towards her treatment. 
Donate in US dollars:

Donate in Euro: