.
Here is what we don't know about Sabrina.
We don't know when she was born or where her mom, dad or siblings are.
We don't know how she survived at all on the streets of Jakarta, Indonesia.
We don't know why Sabrina was lying on the street one day, motionless and in shock.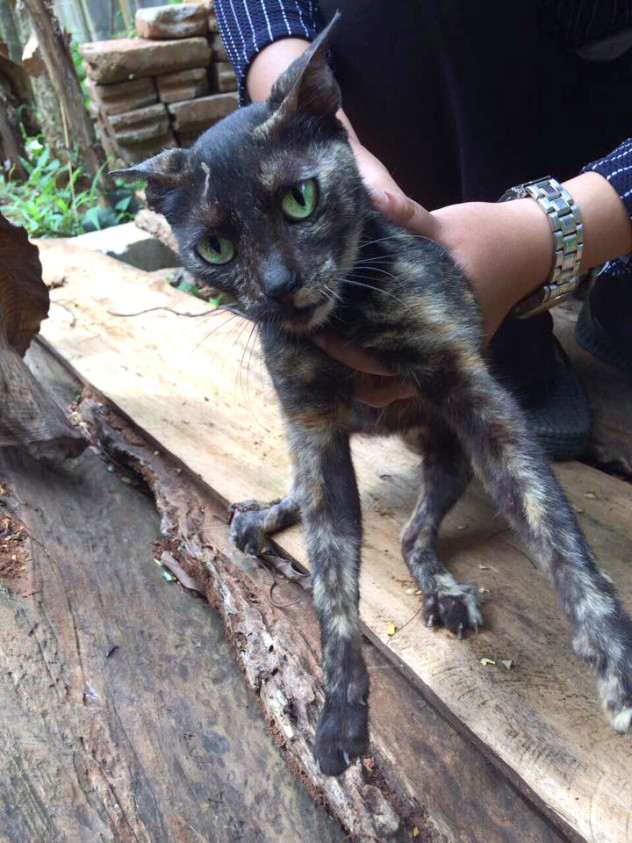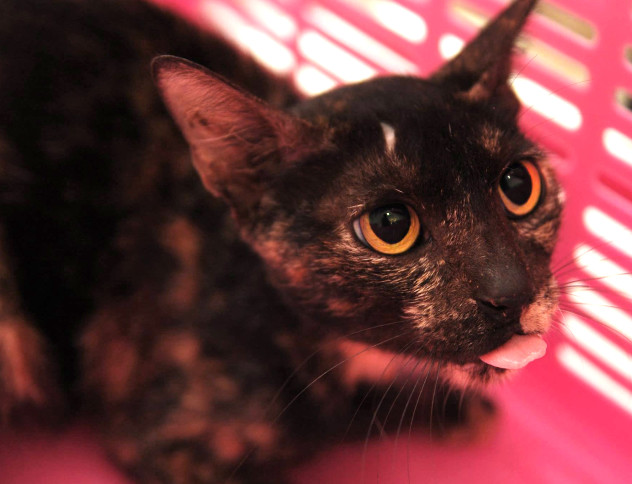 We don't know how her rescuer managed to rush her to a veterinary clinic.
We don't know what happened to Sabrina's leg, which caused such terrible damage that it exposed the bone and crushed the foot.
We don't know how long Sabrina crawled the streets in pain.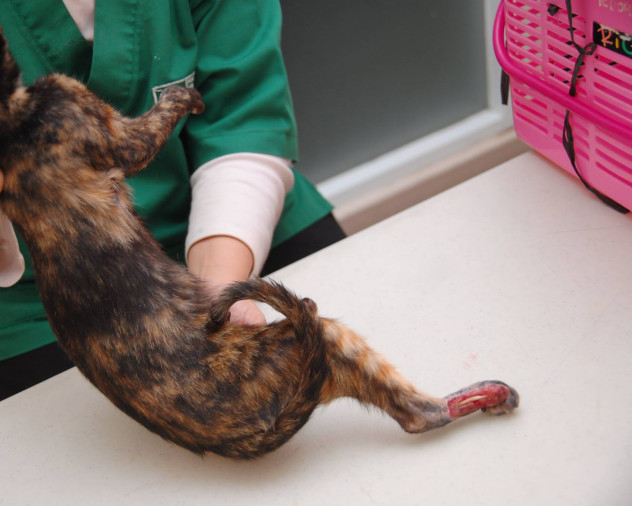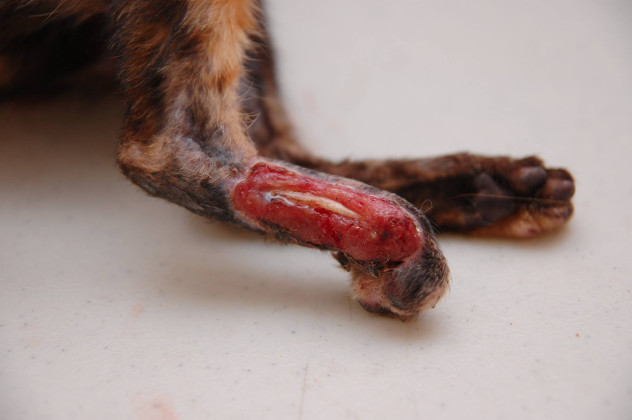 And here is what we know.
Sabrina is with us now. Upon admission she was found to be severely anemic, emaciated and in full body shock, so she immediately received life-saving treatment and support. Her leg was thoroughly examined by the vet team and they determined that it must be amputated. The injury is too massive, the infection too advanced, too large a piece of bone is protruding and dried out, and the leg cannot be saved.
Sabrina has been with us for a few days and is now almost stable for surgery. Please help us continue her rescue.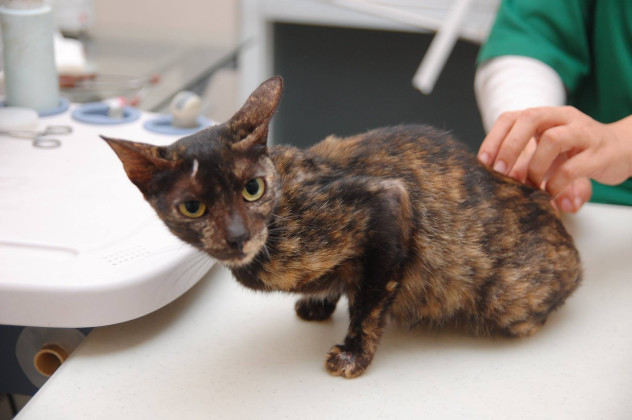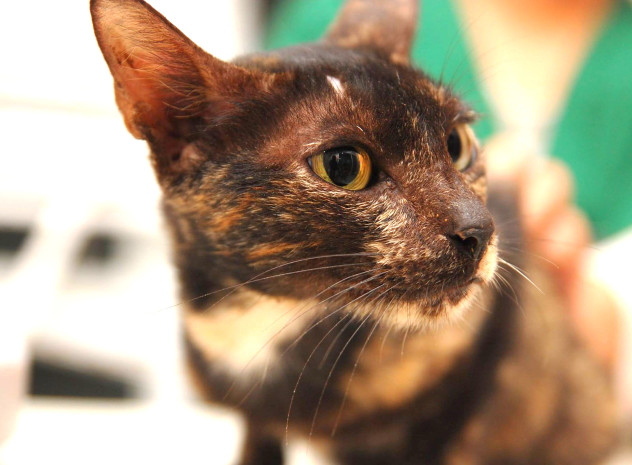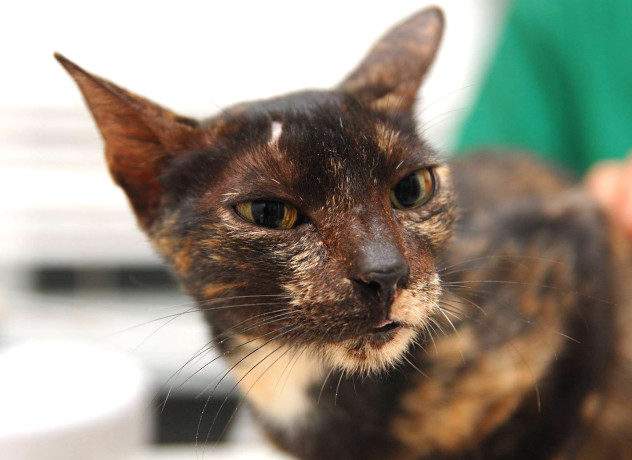 Sabrina is a young kitty, about 2 yrs of age. She is beautiful, sweet and trusting.
If we amputate the leg she will be free of the dead weight she's been dragging for who knows low long, the infection will not spread further, and she will become one of the many happy tripods we have rescued and rehomed.
UPDATE | January 19, 2017
The amputation of Sabrina's leg was scheduled, she was prepped and entered the operating room. During the planned surgery, however, an unexpected complication arose. An ovarian cyst, which nobody suspected was even present, ruptured. The vets had to think on their feet, swiftly managing hemorrhaging and cyst fluid spillage — thankfully they did a brilliant job and dealt with the crisis.
Sabrina is now recovering, and the care for her continues.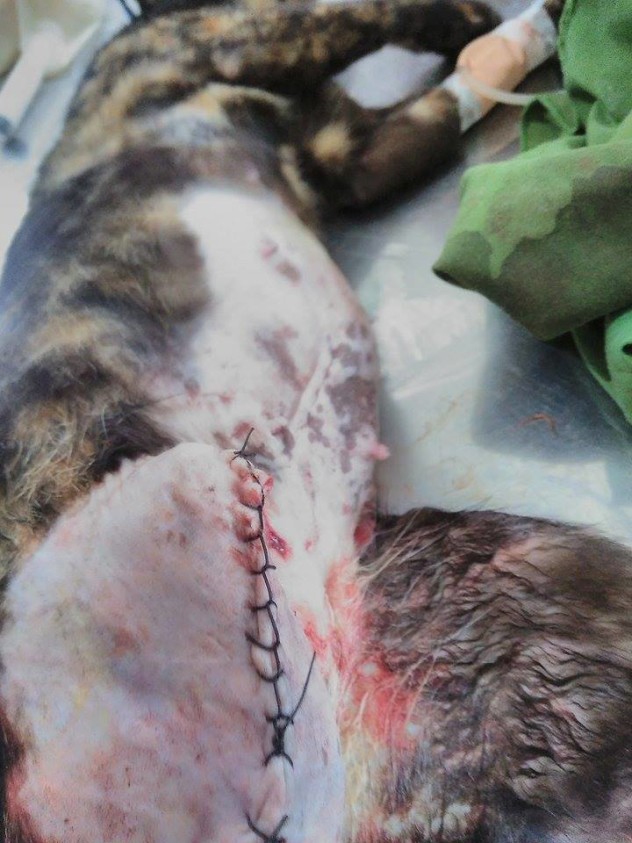 Please help us save Sabrina, donate today towards her surgery and treatment fund.
Donate in US dollars:

Donate in Euro: