.
.
Happy New Year, my friends! Excited to report I hit the second goal on my Bucket List with a Twist!
I'm Alex and I have cancer. But cancer can be beaten and there is so much I haven't done in life, that I decided I'm not giving up.
#2 Reason to beat cancer — Walk on the beach. Done!
This Christmas I decided to go on an adventure! I know these cool cats in California so I thought — let me zip over and have a fur-filled get together for the holidays.
I booked my ticket and set off.
Unlike some cats, I absolutely love airplane food and transit lounges and everything to do with traveling.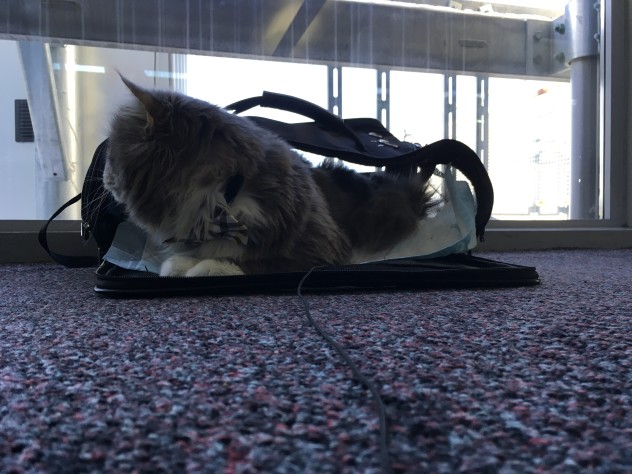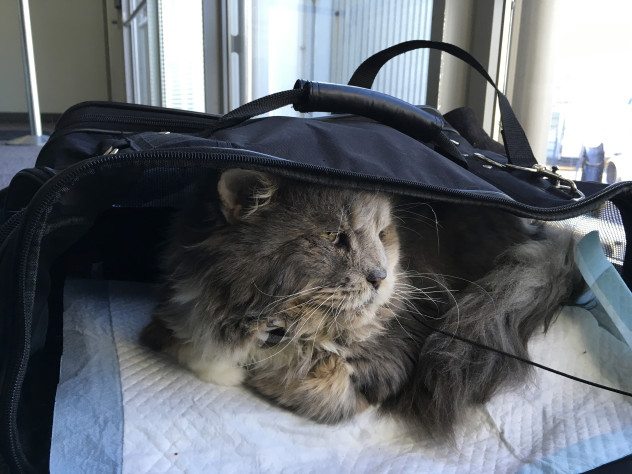 Resting by the departure lounge window, I daydreamed, watching the majestic planes take off and land.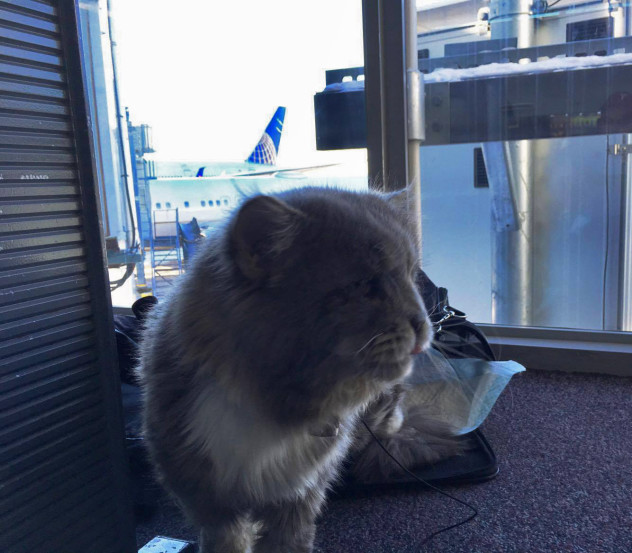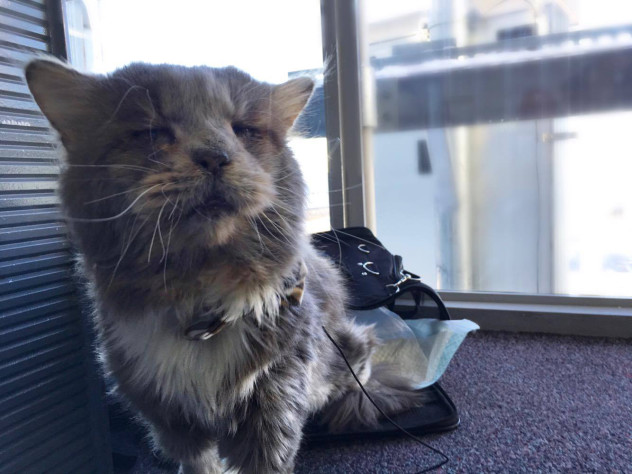 I inhaled airport smells, getting the news on the block, meeting other traveling cool cats, catching the occasional whiff of a dog — but now that I had officially made a dog friend as my first Bucket List with a Twist item, I knew those peculiar critters were ok too, so I didn't mind.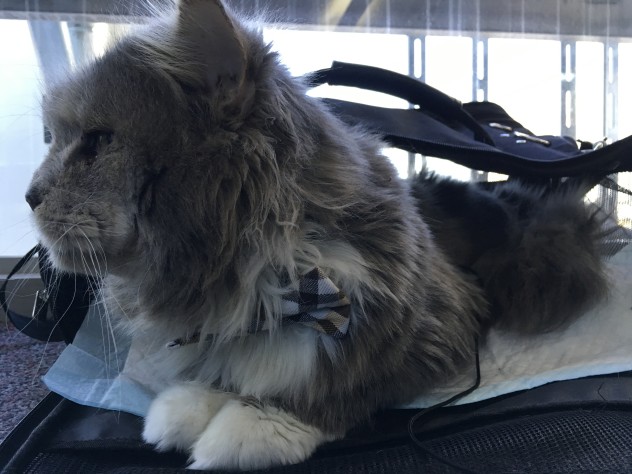 I'd had my human brush me and put my travel bow tie on, so I knew I was irresistible.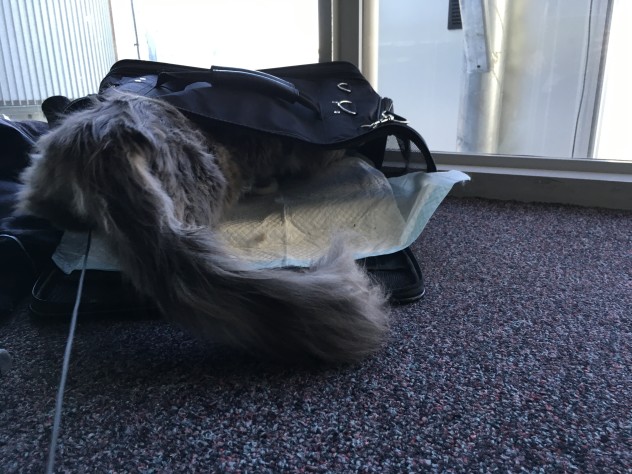 I even snoozed.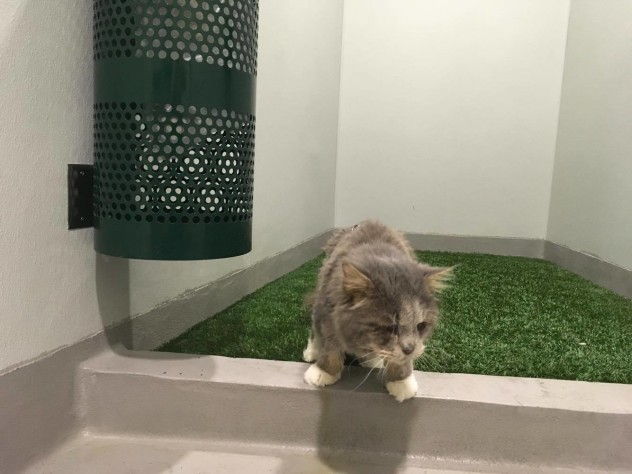 I went about my business in a special cool cat lounge, which featured green 'grass' to walk on. I tried chewing and clawing at it a bit, but it didn't budge. Oh, well.
---
After I arrived I had so much fun in California! Met my friends, ate a lot, laughed even more, but most importantly…
I went to the beach!
And oh, boy, was it cold!!!
My human wouldn't let me go for a swim, and also kept me on a leash, but I didn't argue, whatever curls his whiskers.
I was on the beach, sand between my toes, in my tail and.. in other places! I loved the sun on my face, the rumble of the ocean behind me, and nothing else mattered!
I am definitely coming back!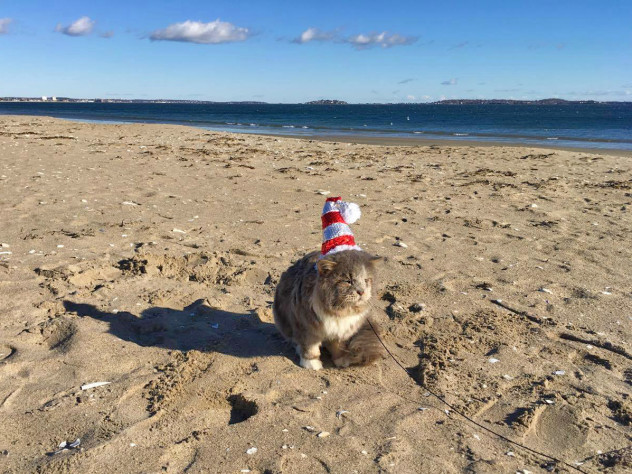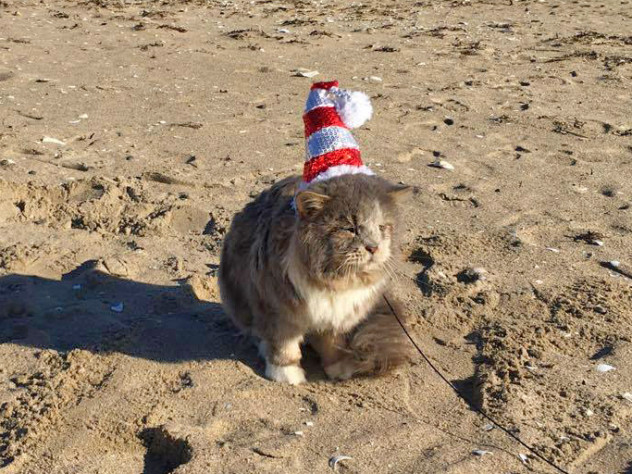 And this is how I ticked the second item off my Bucket List with a twist! 

Thanks for being here with me!
Before you go, please donate to help me reach this week's $1,000 goal  — all of which goes towards my cancer treatments.
(My human paid for my travels — he does these things, I am quite lucky with him that way.)
Love,
Alex
---
Will you join me in my adventure to life?
Since I started receiving chemotherapy I am feeling great. To keep beating cancer into a corner I must continue treatment for a while longer. Over the next weeks I will be ticking life-moments off my wish list, and fundraising for my treatment.
With each fundraiser campaign I will aim to raise $1,000.
The total cost of my life is over $10,000.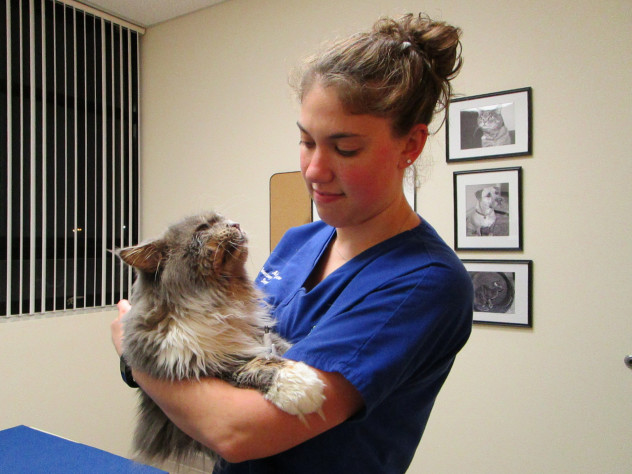 Please give Alex the gift of time. DONATE via YouCaring TODAY so he can keep ticking precious life-moments off his wish list.
---
If you prefer to donate directly to our Paypal:
Donate in US dollars:

Donate in Euro: