.
The day everything changed started just like any other day for stray boy Scotty. A morning walk, food scraps from a trash container, and a sunny patch to nap in.
Then someone shot Scotty in the chest.
Or stabbed him.
Or bit him deeply.
Scotty had not known such pain. He hid for the whole day. Later that evening he came out and lay on the street, hunched, head down, hurting, alone.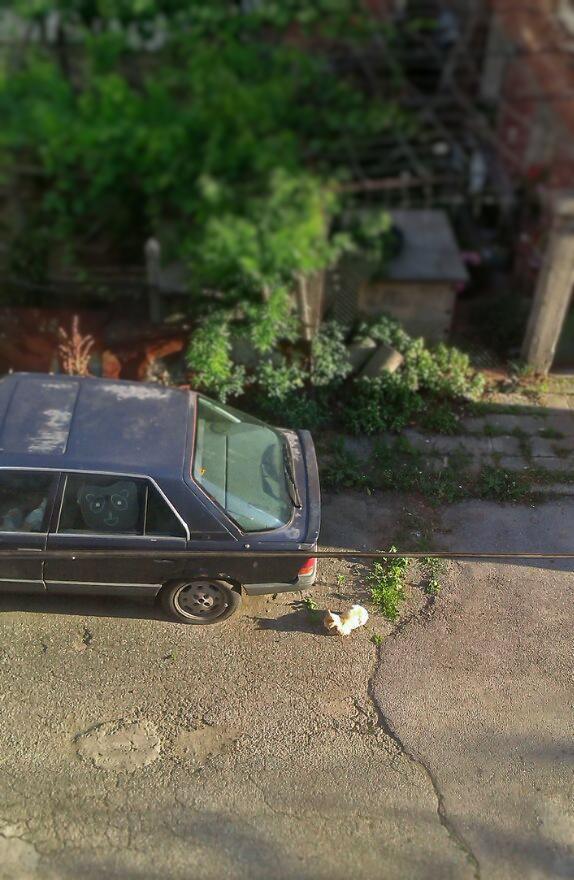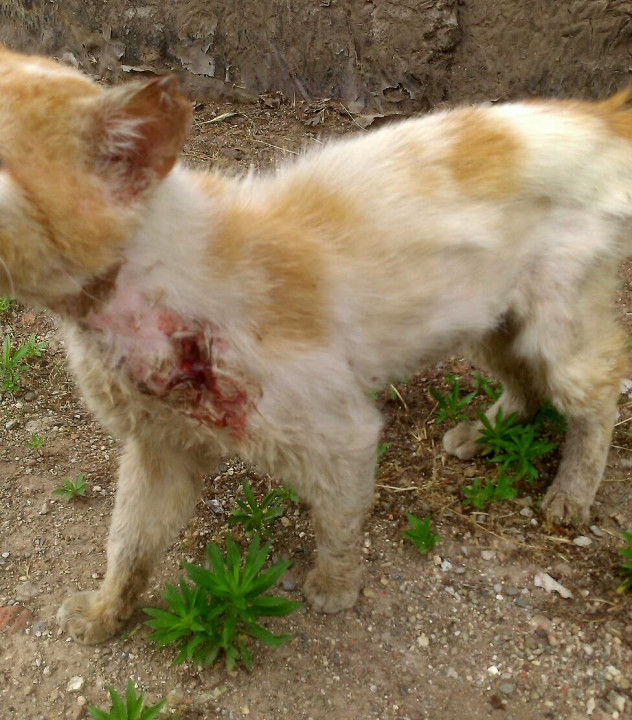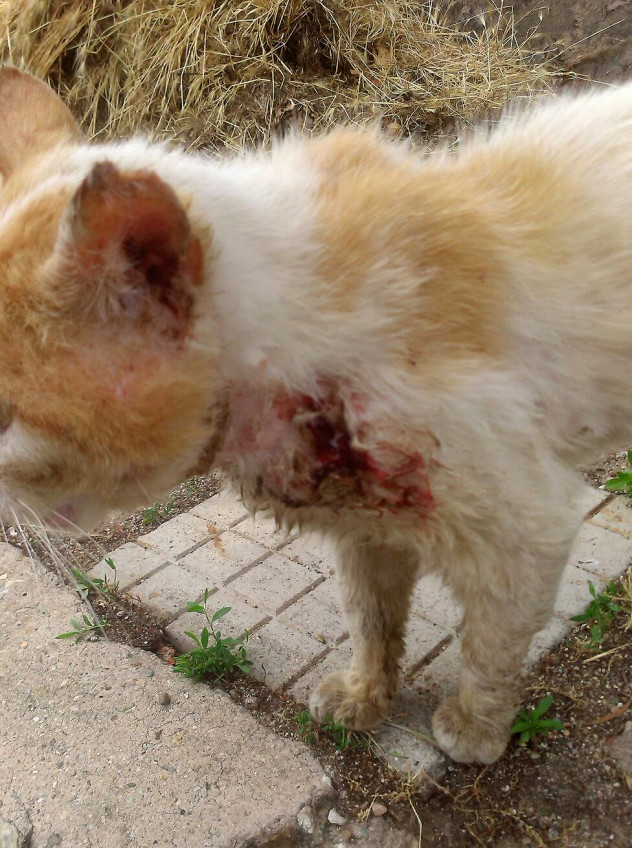 A kind soul who knew Scotty as the neighborhood cat was the first to discover his injury. But shelter could not be provided immediately so for days Scotty waited on the street, suffering silently, his wound bleeding. Eventually help was found, he was rushed to the nearby city and admitted to a veterinary clinic.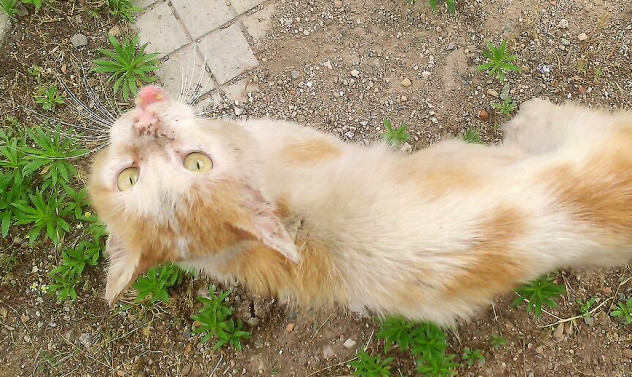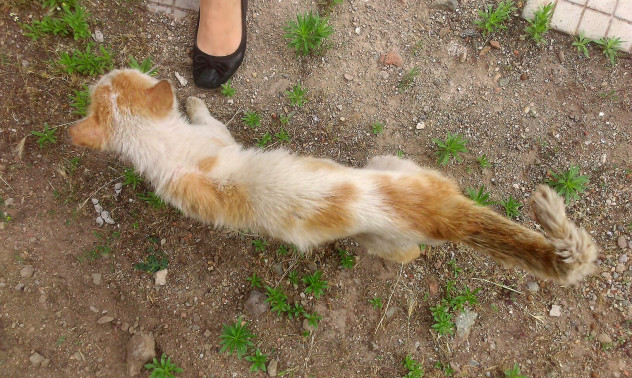 After an emergency examination the vets discovered the following. Scotty has a deep laceration on his chest, which can be a gunshot, a stab or similar sharp penetration wound. A chest and neck X-ray will be done to evaluate the damage, and look for bullets. There is a deep pocket of severely infected tissue at the injury site, where the skin has separated from the underlying layer of flesh, which requires surgical drains to be attached.
Scotty must be sedated for the wound to be cleaned and for the drain to be attached; this is when the Xrays will also be done. Scotty is being stabilized in the ICU of the veterinary clinic, he is on two antibiotics, intravenous hydration, and under 24 hour observation.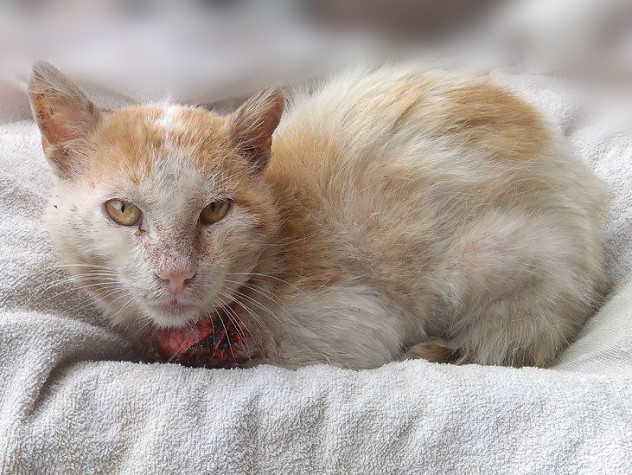 UPDATE | July 1, 2016
Scotty's wound has been cleaned and surgical drains have been attached. We have not been able to speak to the vet team yet, and don't have results from the chest and neck X-rays, confirming the origin of the wound. Scotty is coming out of anesthesia as we speak. Please stay with him through this ordeal, and help us save his life!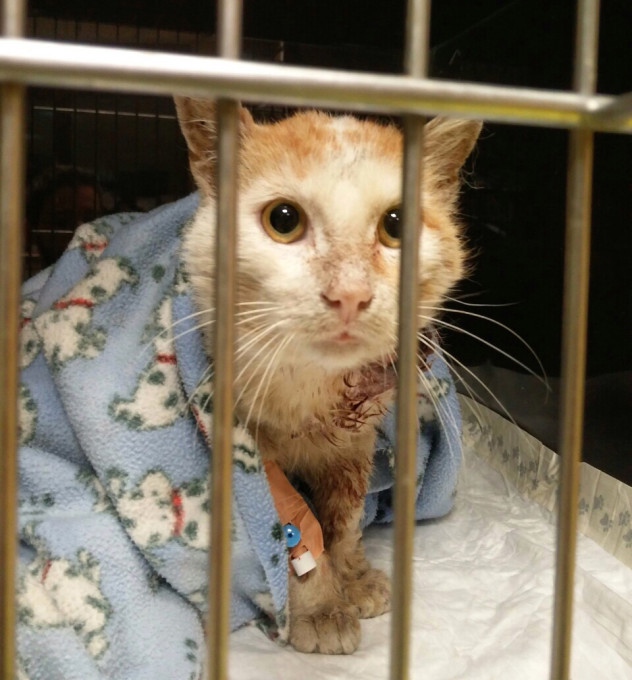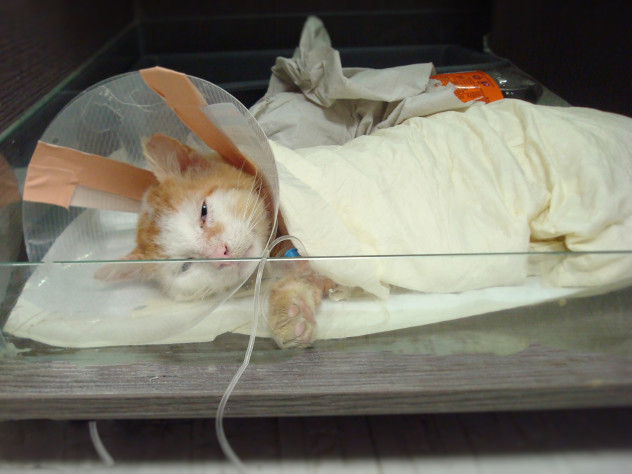 We don't know what happened to Scotty. But we know that we will not let him go. Please help Scotty live by donating for his emergency care and treatment. 
Donate in US dollars:

Donate in Euro: