.
Do you know how a desperate, broken, and terrified animal looks?
Like this.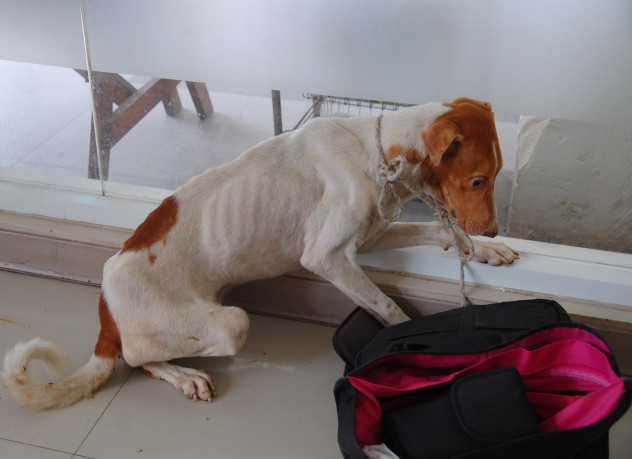 Duke was first noticed limping on three legs, dragging a broken fourth.
He was also eating dirt.
After several attempts the starving, emaciated, visibly hurting and badly scared dog was finally caught and urgently rushed to a vet clinic. For his safety and hers, the rescuer secured him with the first thing she could grab as Duke screamed when his damaged leg was touched.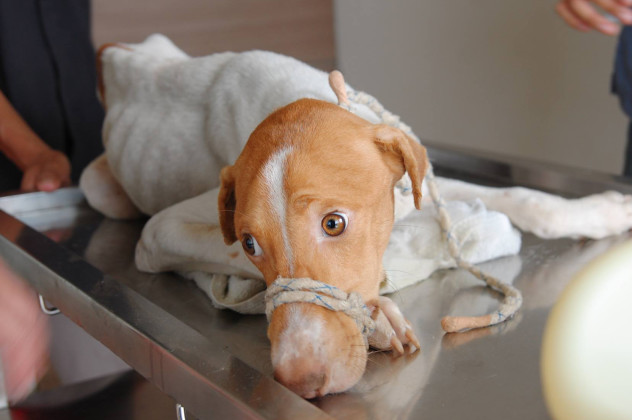 The examination and tests revealed a smashed knee, severe anemia, malnourishment, indications of heart trouble, a possible liver problem, as well as sky-high white blood count and low platelette count, perhaps due to a serious infection or internal bleeding. When walking Duke cannot keep his balance and falls over even when using his good legs.
Duke cried through the examination and the vets could not tell if it was pain or fear. He is weak. He is traumatized. And he needs us.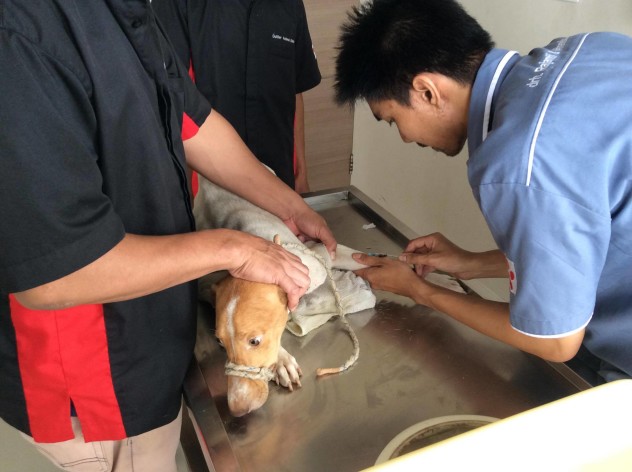 He only relaxed when placed in his cell later on, and that is when he trusted us to come close enough for this photo.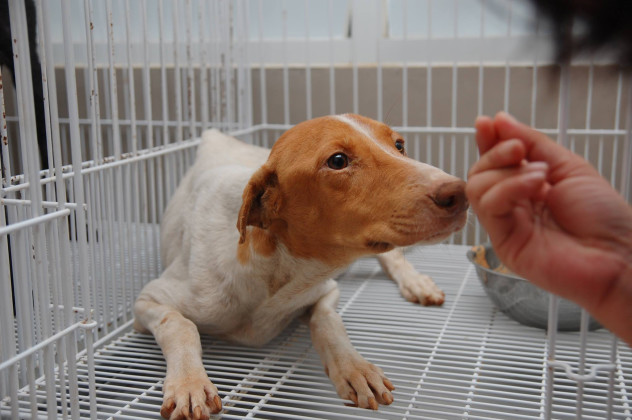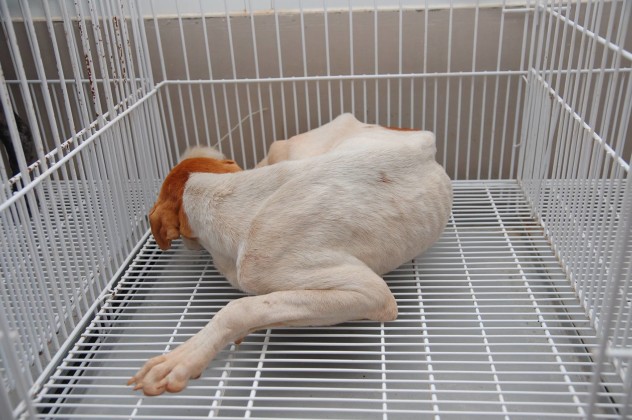 Duke is still soiling himself, peeing and pooping from fear, but as soon as possible a blankie or mat will be placed in his cage.
The vet team's conclusion considering his injuries and how petrified he is, is that Duke was severely abused. His inability to walk could be a sign that he has been badly hit on the head — possibly tied, kicked and beaten up. He is terrified of men and leashes. Only the gentle touch of a woman seems to calm his fears.
Duke is now under observation, his stool and urine monitored for signs of internal bleeding. He has been started on a general antibiotic, fluids and pain medication tramadol while the vet team is fighting to stabilize him.
UPDATE | October 24, 2016
Baby steps is the code phrase when describing Duke's progress.
Very slowly Duke is starting to believe humans could after all be trusted. Still incredibly spooked he continues to soil himself when touched or moved. His overall condition has improved fractionally; we expect his most recent examination and tests to determine whether he is stable enough for his injured leg to be seen to.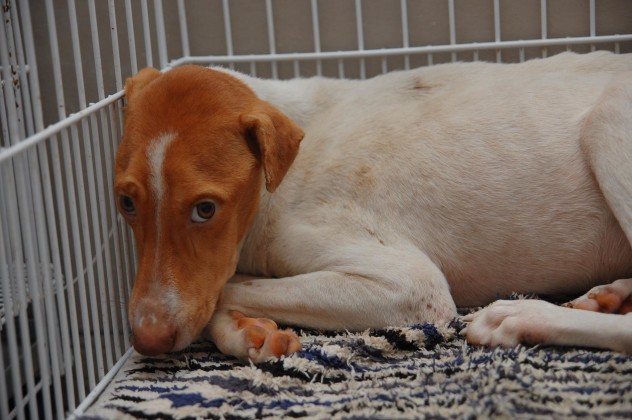 UPDATE | November 3, 2017
Every day, slowly but surely, Duke trusts us a tiny bit more.
Time, love and care is what Duke is receiving in abundance at the moment, with both the vet team and Let's Adopt! (Indonesia) local volunteers working to regain his trust and build new bridges. While his behavior is improving, we are very concerned at the worrying results his most recent blood tests returned. We are discussing urgent approaches with his vet team to further investigate the cause. Stay with our page for updates.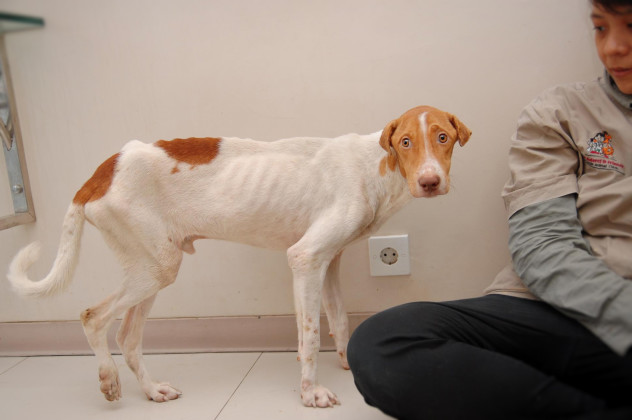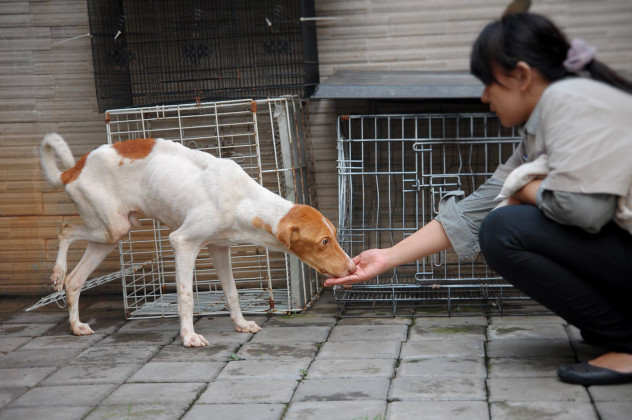 UPDATE | November 12, 2017
Duke continues the fight for his life.
A couple of days ago Duke took a sharp turn for the worse, his blood work quickly becoming critical. The volunteer team of Let's Adopt! (Indonesia) did the impossible to find a donor and organize an urgent life-saving blood transfusion. Duke is slowly recovering with an uncertain prognosis as the reason for his decline remains unclear. Stay with us for updates.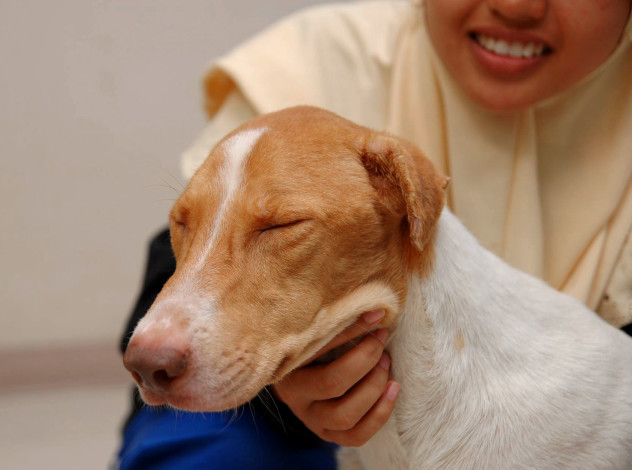 UPDATE | December 9, 2017
Slowly but surely, Duke walks the path of recovery — both health wise and with people. A few emergency blood transfusions later, his blood results finally budged in the right direction, showing hope of improvement. He has also relaxed a bit more when around people, and while still preferring the ones he knows, he is not so terribly anxious around strangers any longer. Stay with us for updates.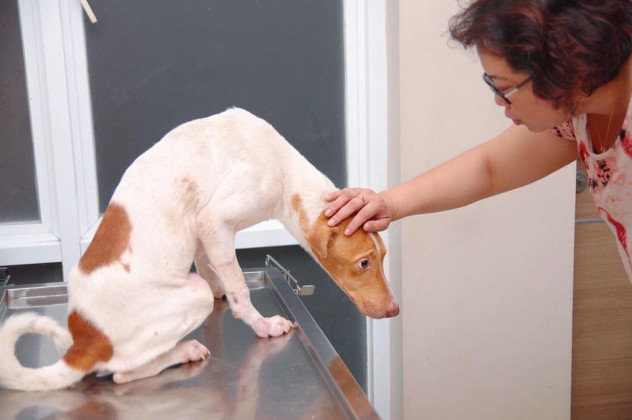 UPDATE | December 21, 2017
"I am Duke and I am a new dog!"
It took months of love, care and dedication, but we helped Duke remember that DOGS ARE MEANT TO SMILE. Isn't he unrecognizable!? Duke has slowly been recovering both his health and trust in people, to the point where he is now stable enough for the vet team to address his damaged leg. Stay with us for updates.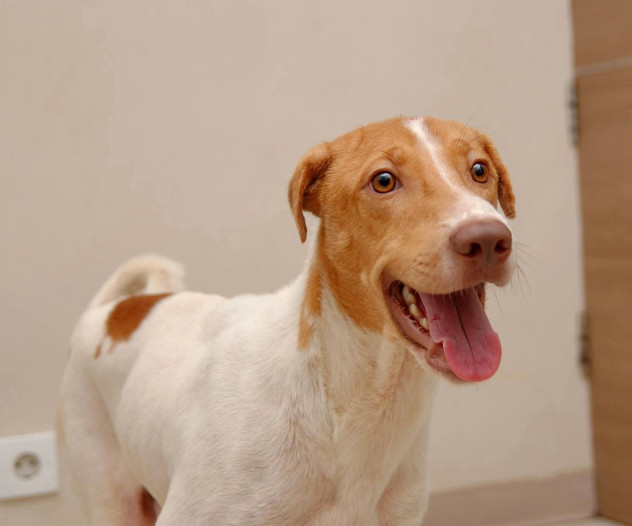 UPDATE | January 31, 2017
After months of love, care and dedication Duke finally remembered who he really was — a happy dog! While we are discussing the best approach for his damaged leg with Patrick's orthopedic surgeon in the USA, Duke waits in Indonesia — for the right pair of eyes to see him, for a forever family, and for his life to start. Facebook page here or email adoptions@myletsadopt.com if there is room for Duke in your heart.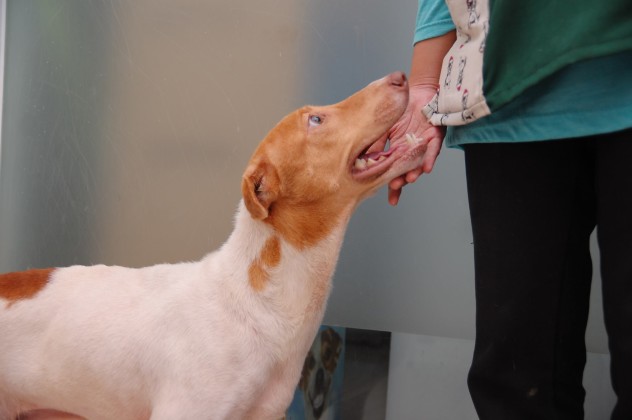 UPDATE | February 9, 2017
Yesterday Duke had his Very Special Surgery.
Duke is so well these days that the vets were comfortable with placing him under anesthesia for neutering. Duke is in Indonesia, where he is patiently waiting for his forever family to find him, and for his life to start. Message our Facebook page here or email adoptions@myletsadopt.com if you think Duke is your dog.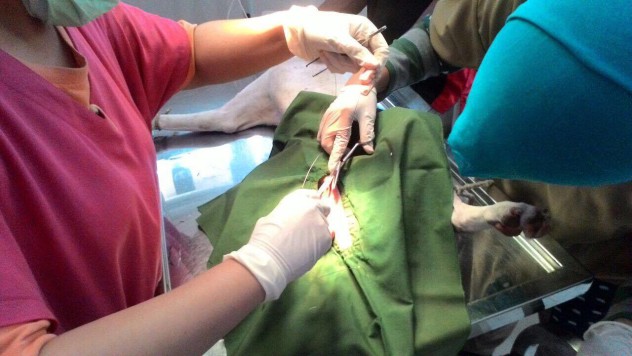 UPDATE | March 1, 2017
– "Hey, dude, I am always clean!"
– "Well, not really, buddy. Sit still, please."
Duke's progress is especially evident in moments like this. He came to us terrified of people and particularly men. These days Duke enjoys contact and is super calm even during bathing, shampooing, and grooming.. Have you fallen in love with Duke? Message us at Let's Adopt! Global or email adoptions@myletsadopt.com if you need this pup in your life.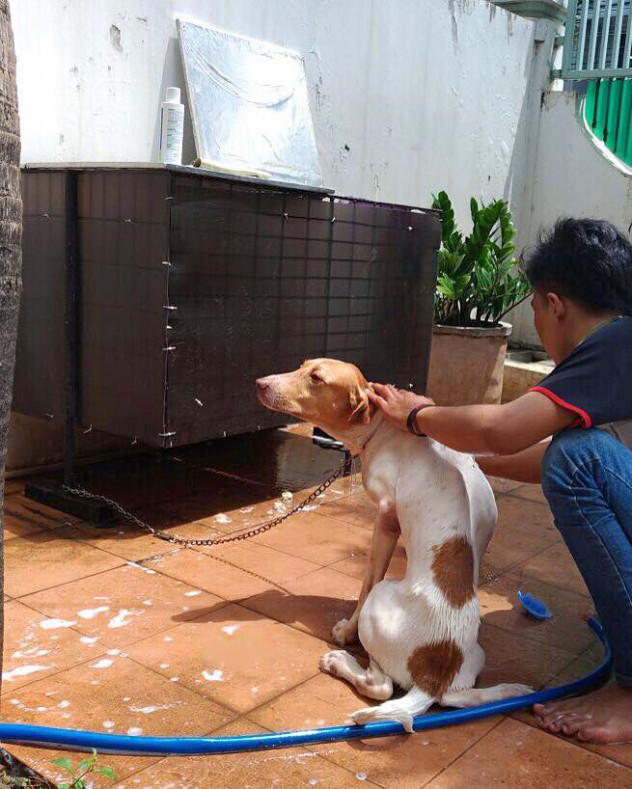 UPDATE | April 16, 2017
The Easter Bunny wishes you Happy Easter! 
The Easter Bunny.. oh, we mean Duke.. is looking for a home. An amazing, loving, sweet, beautiful dog is waiting for YOU to bring him into your life. Message us at Let's Adopt! Global or email adoptions@myletsadopt.com if you need him in your life.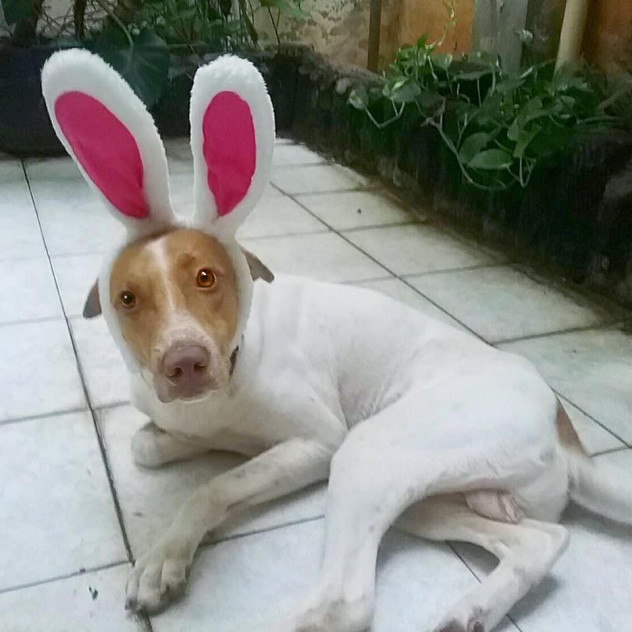 UPDATE | May 14, 2017
Duke came to us abused, and terrified of people — but months later he has grown into a handsome, strong, self confident dog, who enjoys contact and who would love you to the end of time, and back. Message us at Let's Adopt! Global or email adoptions@myletsadopt.com if you need him in your life.Duke is also looking for a foster home in the USA or Canada, because once there he can find his forever people much easier.
Duke cannot enter Europe due to quarantine restrictions.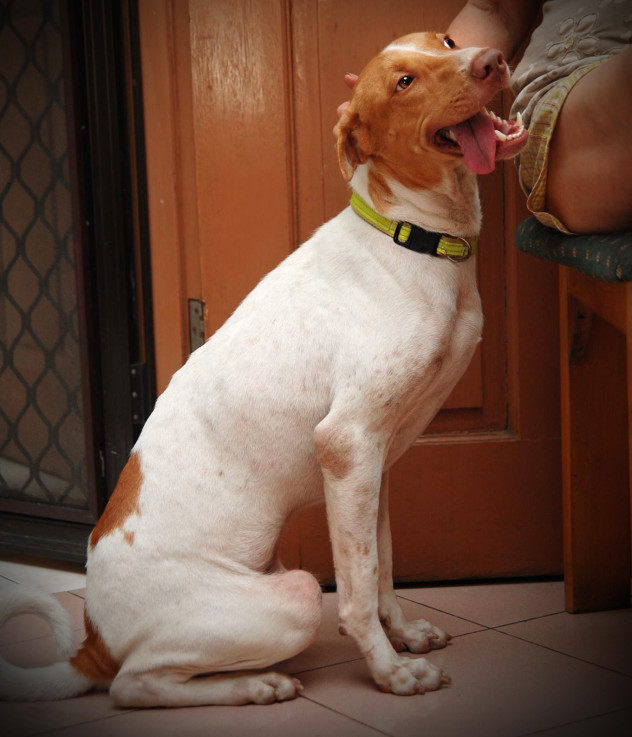 UPDATE | July 11, 2017
While we dealt with all Duke's conditions and managed to cure both his body and soul, sadly his damaged leg was beyond help. After a remote consultation with the specialist surgeon who operated Patrick in the USA, lengthy discussions, series of Xrays, examinations and considerations, we accepted the professionals' advice to amputate the leg. The damage is too far gone for the leg to be saved, Duke is not using it and just drags it along.
Amputation surgery is already scheduled so please keep Duke in your heart and wish him courage.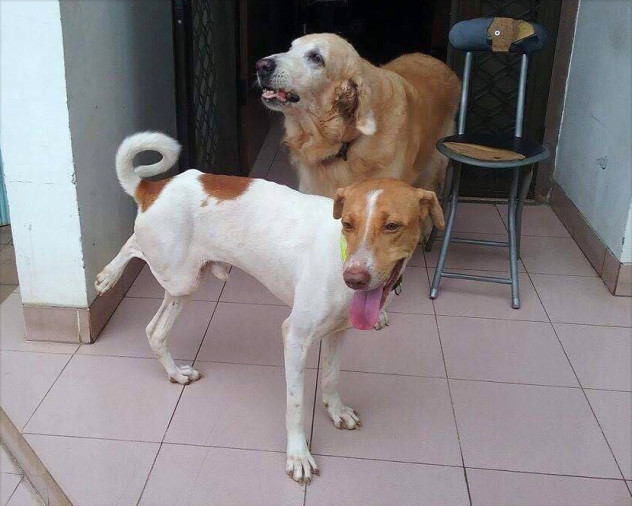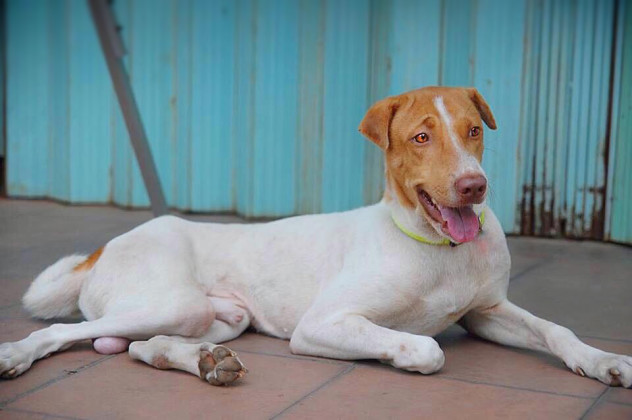 UPDATE | July 25, 2017
Duke has now had his surgery and the bad leg has been amputated. The leg was hindering Duke and getting in the way when he was walking, with the added danger of turning into a real problem later in his life. Once we realized that fixing the leg was no longer possible as the damage was too far gone by the time Duke came to us, amputating was the best option for him. Doing it now when he is young and resilient allows for a quick and full recovery, and gives him plenty of time to learn to walk without it.
Duke remains in the clinic until he is ready to be released back to his foster home.
WARNING! GRAPHIC IMAGES!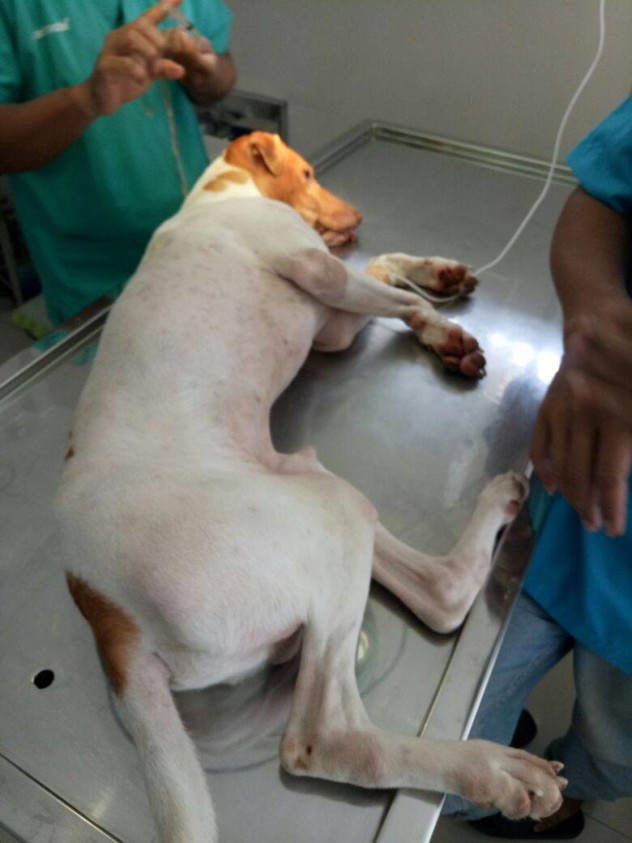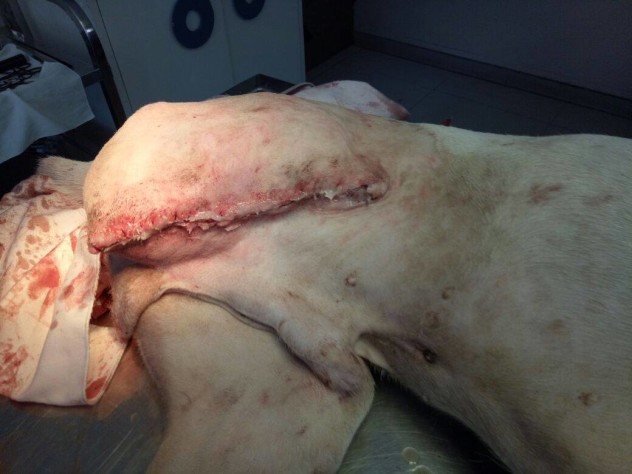 FOSTER DUKE IN THE USA OR CANADA?
Duke has not found his forever family yet so we have decided to move him to the USA or Canada, and place him in a foster home. Many adoptive families hesitate to apply when they find out a rescued animal is in another country, or a continent. We believe that Duke being in Indonesia is the main obstacle between him and a great new home, and once he is closer to where we have successfully adopted so many rescues — his time will come.
Super friendly with both dogs and people, Duke loves life with abandon and deserves the best home there is.
Please if you can foster Duke in the USA or Canada, send a message to our Facebook page or email adoptions@myletsadopt.com. Share his story if you can't help with fostering.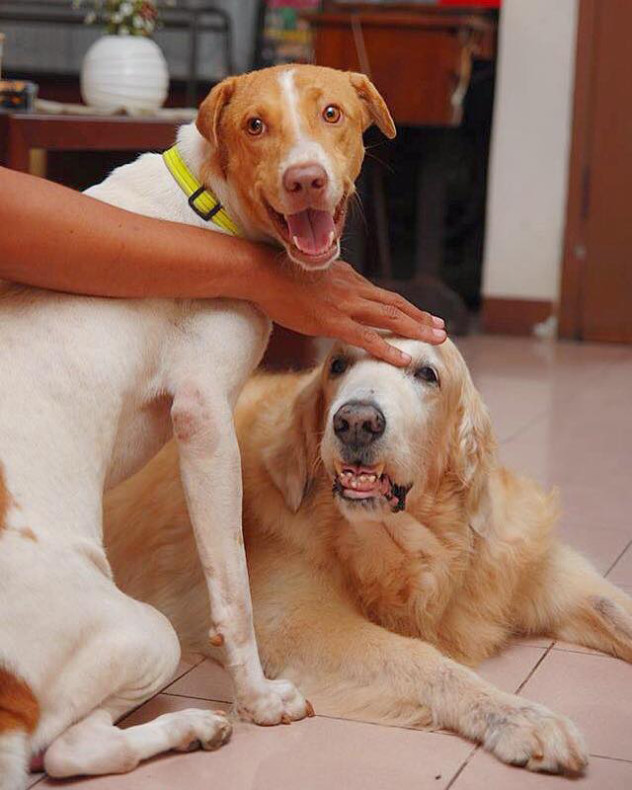 UPDATE | December 2017
After months of searching we have now found Duke an amazing foster family in the USA, who are willing to help get him out of Indonesia where he suffered so much, a family who may also adopt him if all goes well!
Our 
Indonesian volunteer team
 has been very busy locating a volunteer ready to take Duke along on the journey across the oceans. A vet has visited Duke and made sure he is healthy and ready to travel.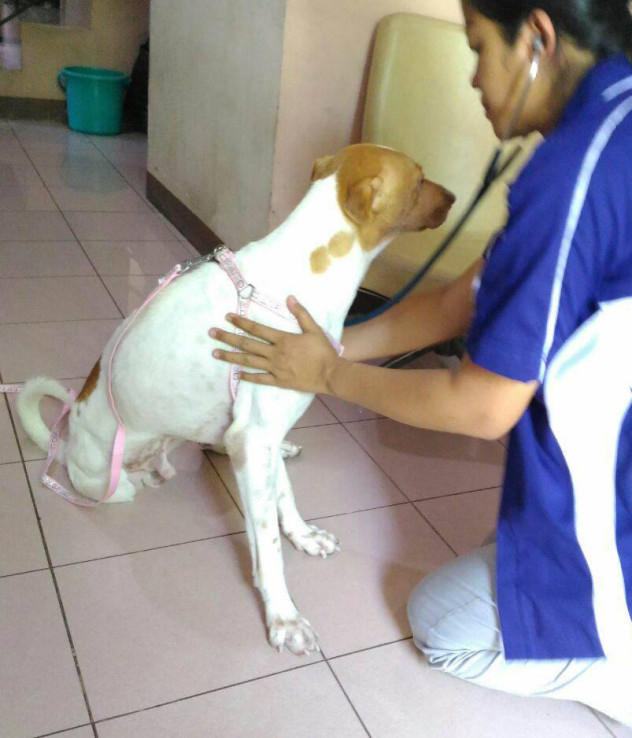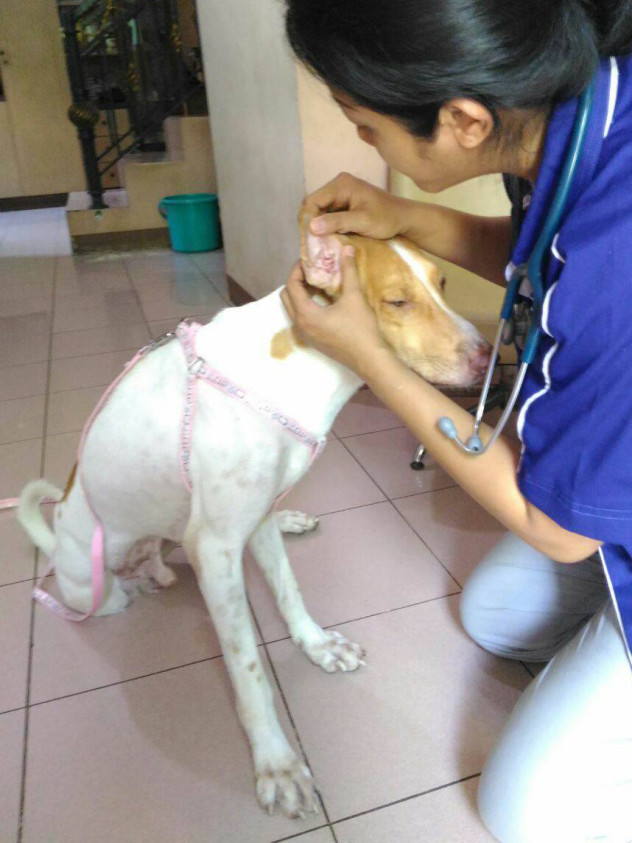 Now all Duke needs is a ticket! Please help him fly to his new life by donating towards his travel fund.
White Christmas for Duke, yes please!
Donate in US dollars:

Donate in Euro: