.
Do you know how a desperate, broken, and terrified animal looks?
Like this.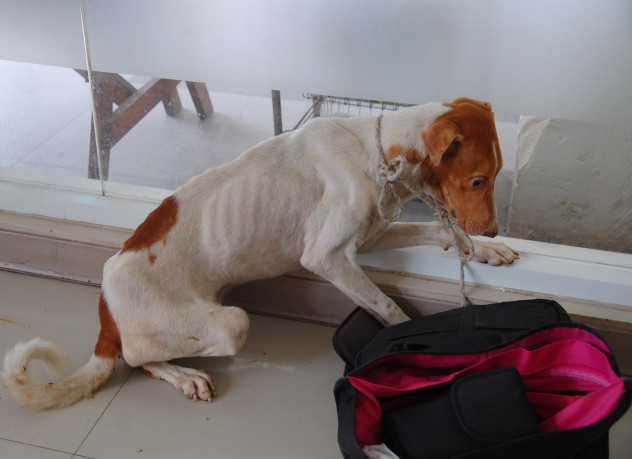 Duke was first noticed limping on three legs, dragging a broken fourth.
He was also eating dirt.
After several attempts the starving, emaciated, visibly hurting and badly scared dog was finally caught and urgently rushed to a vet clinic. For his safety and hers, the rescuer secured him with the first thing she could grab as Duke screamed when his damaged leg was touched.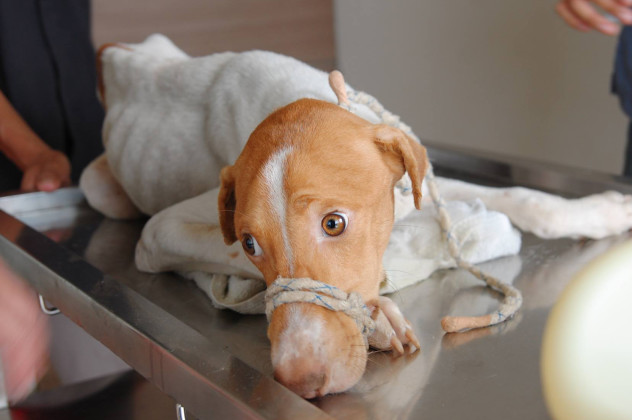 The examination and tests revealed a smashed knee, severe anemia, malnourishment, indications of heart trouble, a possible liver problem, as well as sky-high white blood count and low platelette count, perhaps due to a serious infection or internal bleeding. When walking Duke cannot keep his balance and falls over even when using his good legs.
Duke cried through the examination and the vets could not tell if it was pain or fear. He is weak. He is traumatized. And he needs us.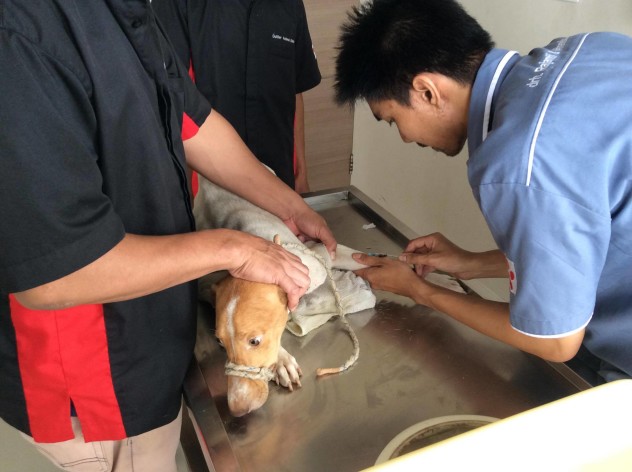 He only relaxed when placed in his cell later on, and that is when he trusted us to come close enough for this photo.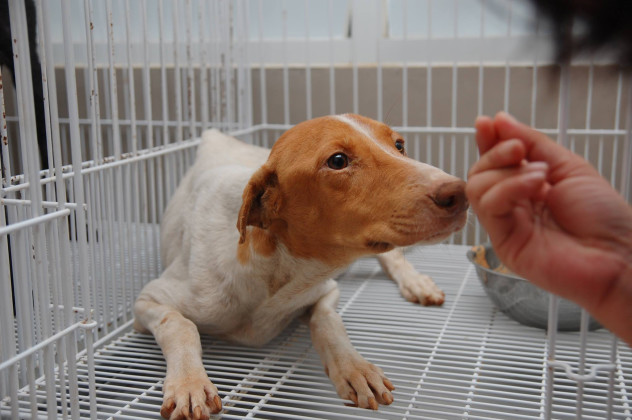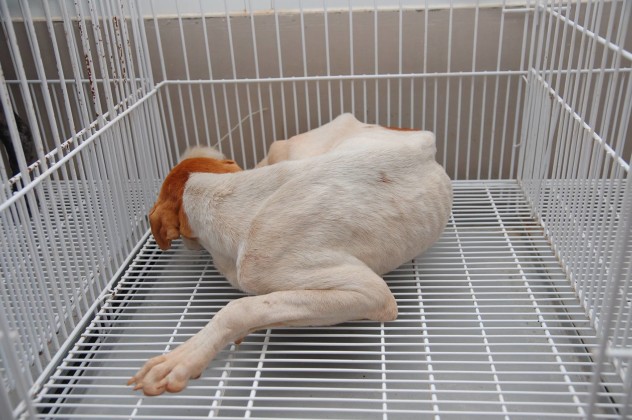 Duke is still soiling himself, peeing and pooping from fear, but as soon as possible a blankie or mat will be placed in his cage.
The vet team's conclusion considering his injuries and how petrified he is, is that Duke was severely abused. His inability to walk could be a sign that he has been badly hit on the head — possibly tied, kicked and beaten up. He is terrified of men and leashes. Only the gentle touch of a woman seems to calm his fears.
Duke is now under observation, his stool and urine monitored for signs of internal bleeding. He has been started on a general antibiotic, fluids and pain medication tramadol while the vet team is fighting to stabilize him.
UPDATE | October 24, 2016
Baby steps is the code phrase when describing Duke's progress.
Very slowly Duke is starting to believe humans could after all be trusted. Still incredibly spooked he continues to soil himself when touched or moved. His overall condition has improved fractionally; we expect his most recent examination and tests to determine whether he is stable enough for his injured leg to be seen to.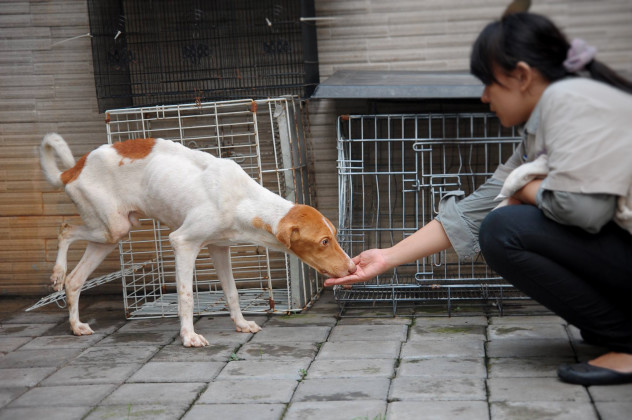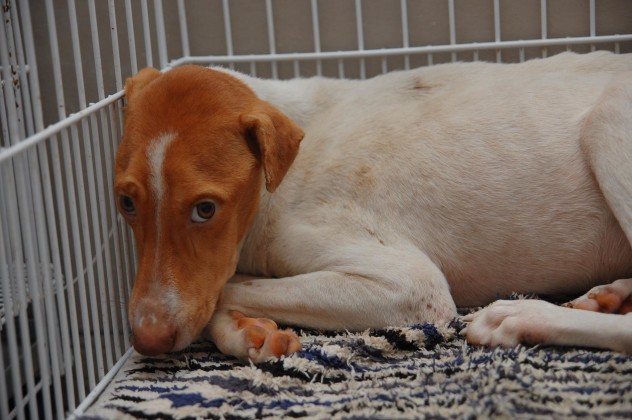 Please helps us save Duke and show him people can be kind.
Donate in US dollars:

Donate in Euro: