.
HERO
Kitty is nothing but a hero. Why we say that?
Because we found her blind and pregnant on the street.
Young and heavily pregnant, she either survived the dangers of stray life during her entire pregnancy… or  was thrown out by an owner, who, failing to spay her, was unwilling to deal with the new lives she now carried. Every day Kitty must have managed to avoid cars, dogs and bad people. Every day she managed to find food and water, and nourish her unborn babies. Every day she was a hero.
As we stood looking at her, Kitty awed and humbled us — a furry warrior, unseeing but determined. Determined to protect life.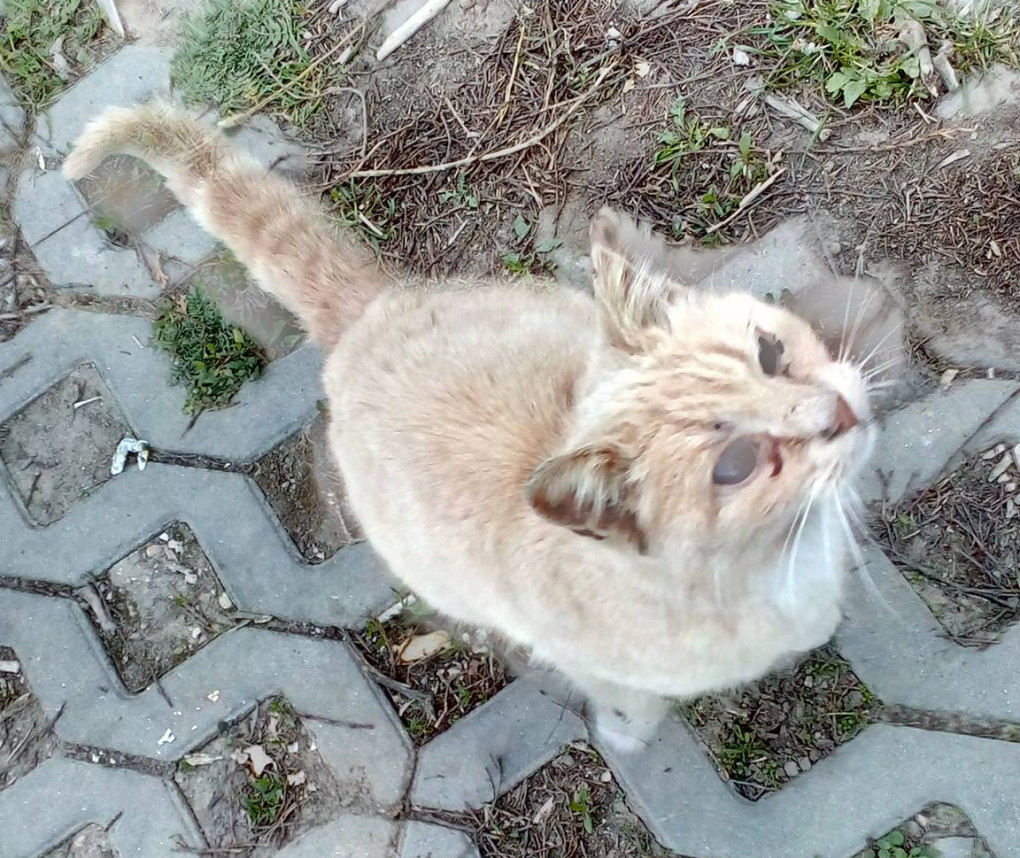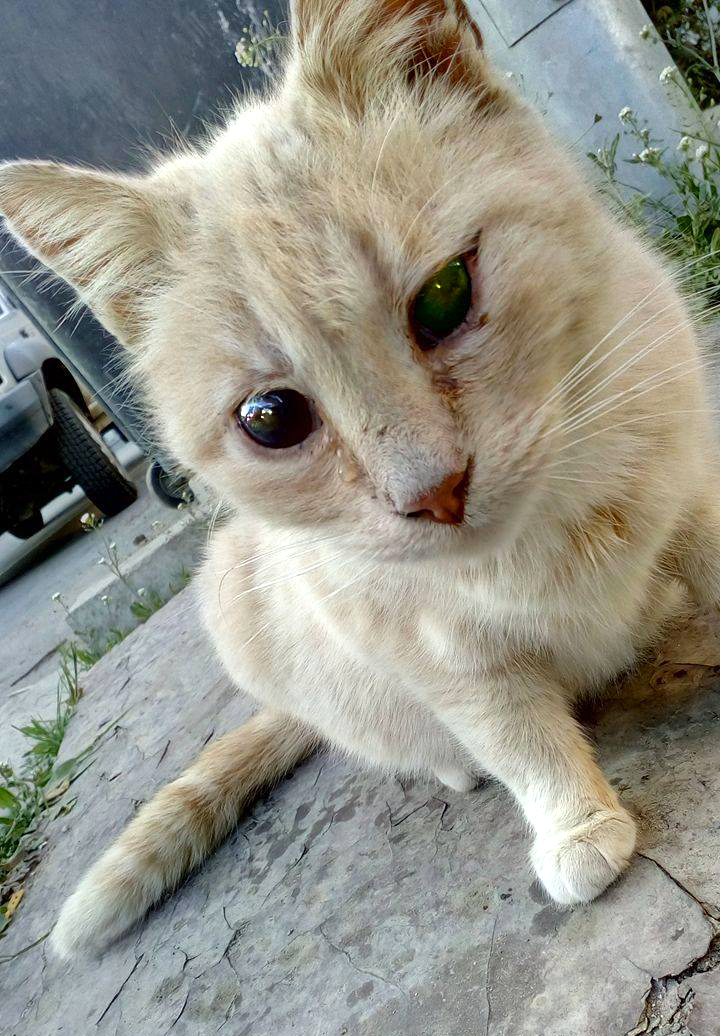 DARKNESS
We were not prepared for a new complicated case, and for becoming responsible for an entire family — but we could not leave Kitty on the street.
Because we, too, are determined to protect life.
Kitty is with us now, and an initial examination of her eyes has already been performed by the senior ophthalmologist of our clinic.  The findings report lens luxation, as well as dystrophy and degeneration of the cornea to complicate the situation further. Lens luxation means that the lens has dislocated from its normal position, and is usually the result of long term untreated inflammation of the eye or stretching of the eye globe, such as from a physical trauma. When dislocation occurs the lens separates from the fiber-like attachments that hold it in place.
There are several approaches, including surgery, that can be employed with this condition, depending on the severity of it, and we expect the vets to inform us of the one most suitable for Kitty. If the eye is irreversibly blinded then enucleation will have to be performed, which removes the damaged tissue and sutures the eyelids closed to prevent infections.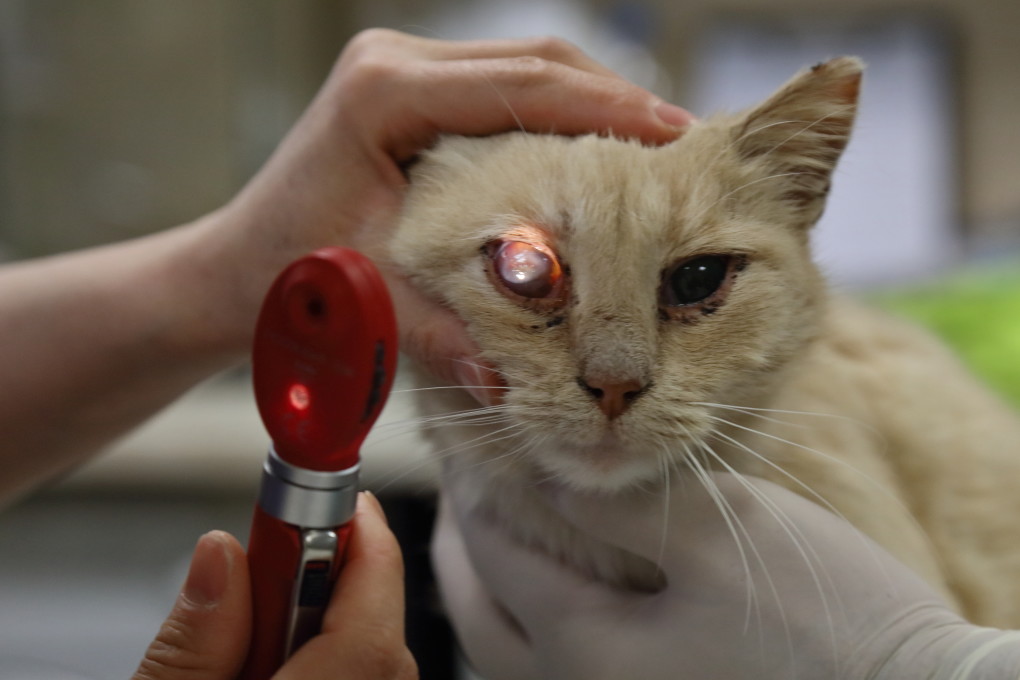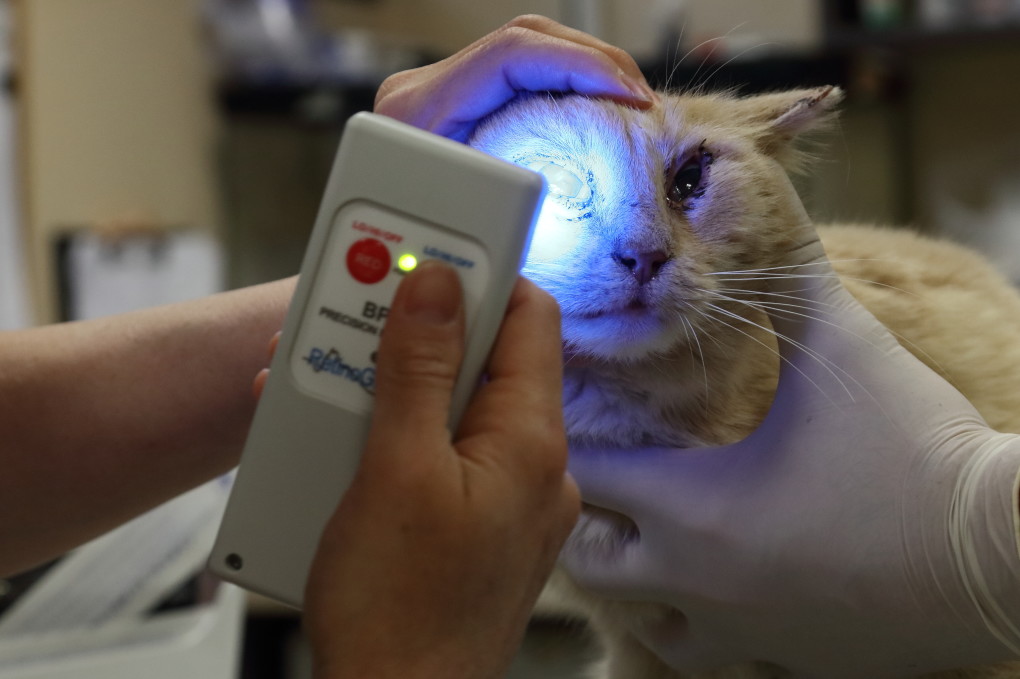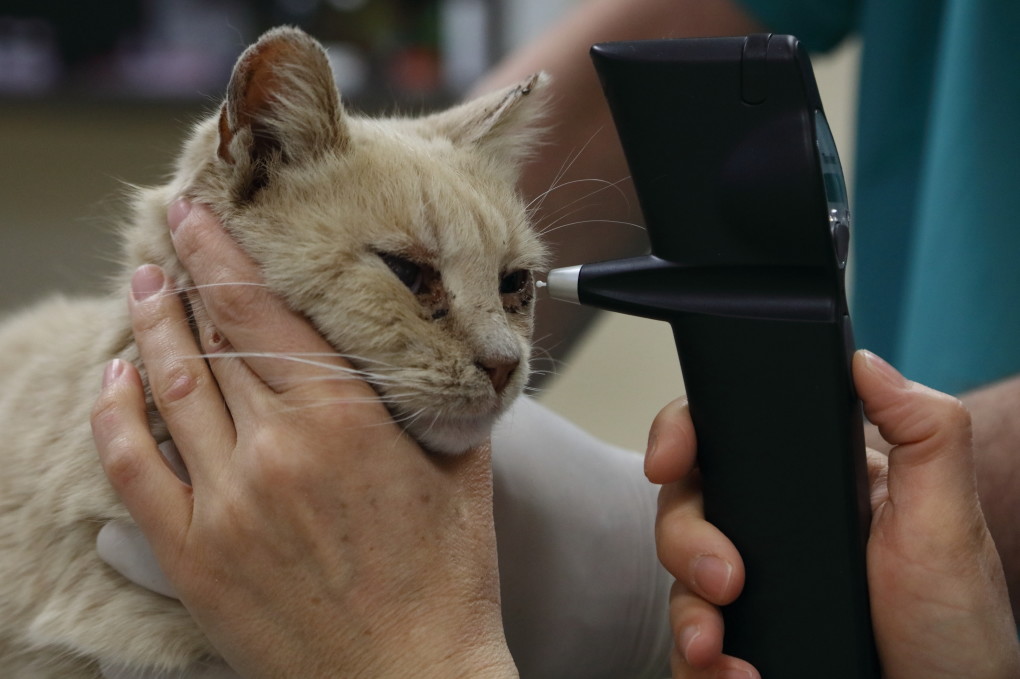 LIGHT
Kitty will give birth in the clinic, and the babies will remain with her for a long while, before they can be weaned off and before we can start looking for foster and forever homes. The vets have seen three kittens during the ultrasound examinations of Kitty's belly, but we will not know exactly how many there are until they are born.
Fate has been incredibly unfair with young Kitty. We are now starting to set things right and will make sure nothing else in her life is ever left to chance.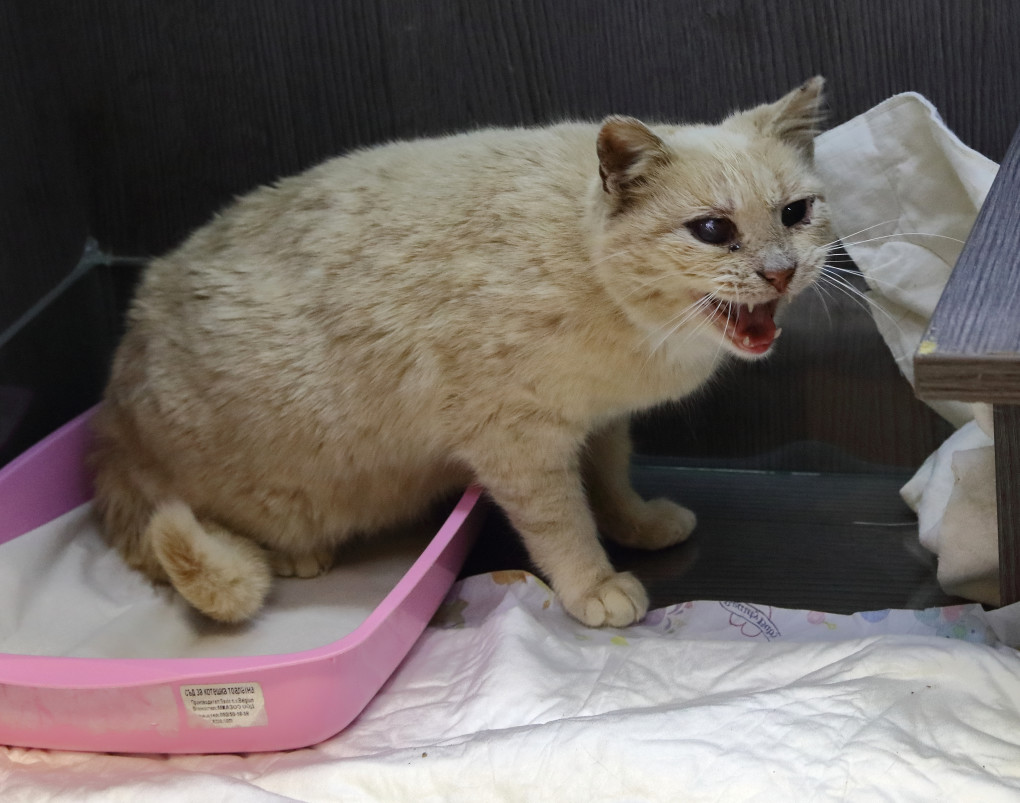 UPDATE | April 25, 2017
Kitty will never see again. The final conclusion from the senior ophthalmologist is that Kitty's eyes are irreversibly blind. The lens dislocation cannot be fixed and retinal atrophy is also present, which is an additional aggravating factor, too far gone in the damage it has caused. The eyes are currently being treated for inflammation of the cornea and enucleation will be scheduled upon the vet's recommendation — postponing it until after the kittens are born.
Join us in providing for Kitty and her babies, please donate towards their rescue & care fund.
Donate in US dollars:

Donate in Euro: