.
NUMBER 21
The day we found out about Bee we had twenty active cases.
Our instinctive reaction was that we would not be able to take on another case, adding to the current, already great for our small team, load.
Then we opened Bee's photos, sent by the kind people who had not turned their back on her.. and froze.
BEE
Ginger stray Bee was discovered lying in a patch of grass, her head smashed, one eye caked in dried blood.  Whatever impact caused these horrific injuries, it landed squarely on the kitty's head, fracturing the roof of her mouth, shattering and splitting the lower jaw in two pieces and almost destroying one eye. Bee must have been lying in that state for a few days because the next horrifying detail we discovered was the fact that she was covered in maggots, hungrily devouring rotten flesh.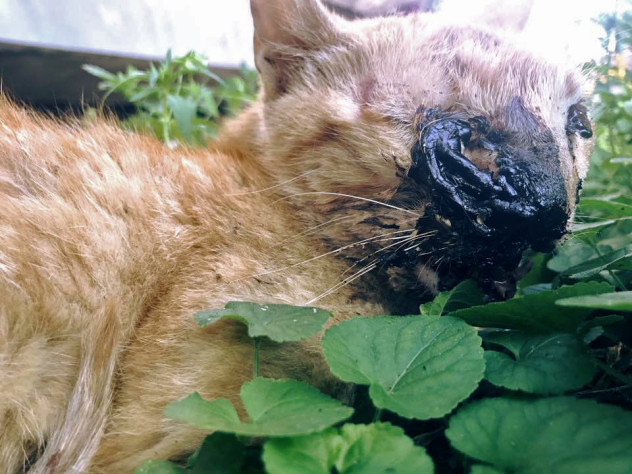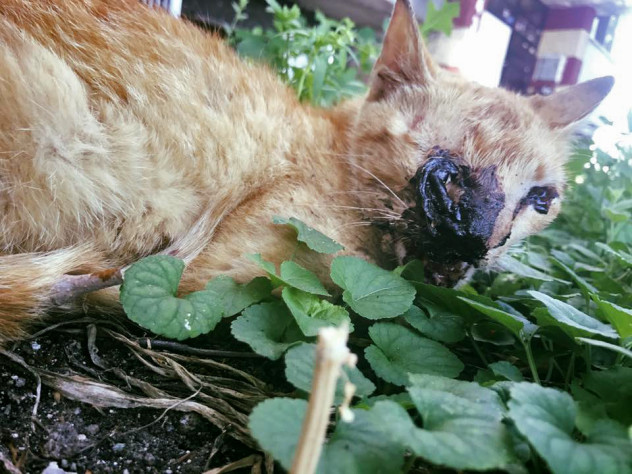 ATTENTION, GRAPHIC CONTENT! 
When we looked at the photos and into Bee's eyes we realized that this was destiny — ours and hers. Our destiny is to be here, on duty, guarding against evil and snatching living souls from it's greedy hands. Her destiny is to be rescued.
We realized that she was not just the 21st animal on our list of active cases.
She was a beautiful ginger cat with green eyes, whose name was Bee.
And we were going to save her life.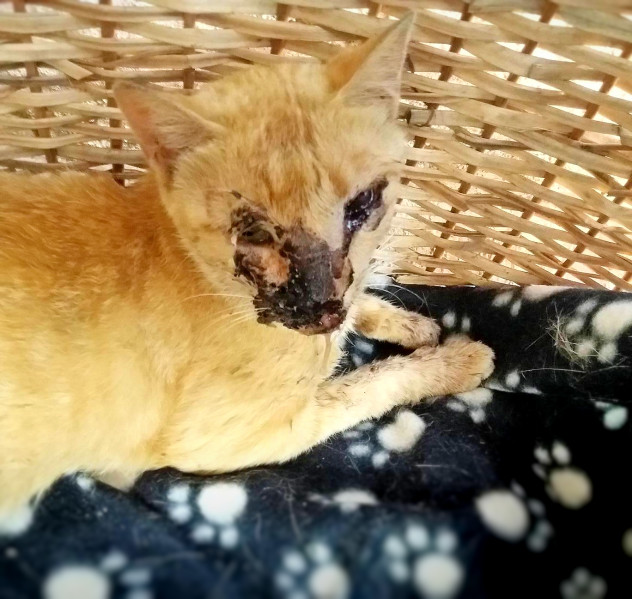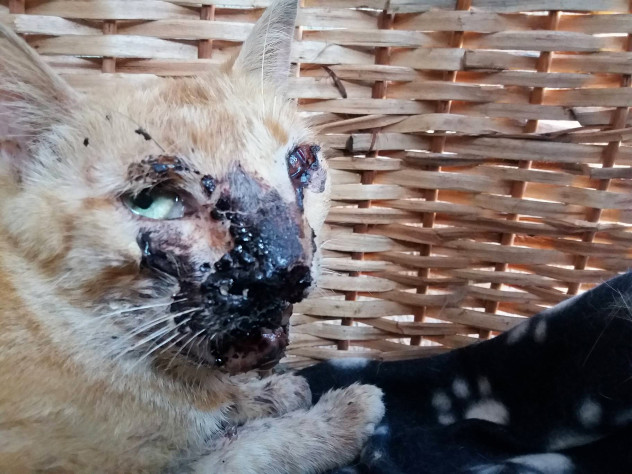 HOPE
Yesterday Bee received emergency stabilizing surgery, which addressed the main two fractures in the roof of the mouth and the lower jaw. The sites were secured with a an orthopedic wire cerclage — a fixation device used for mandibular fractures. If Bee survives, follow up surgeries will remove the fixation once bones have knitted back together, the site will be reassessed and next steps will be planned.
The next few days will be critical for the little cat so please keep her in your thoughts.
CRUELTY
The vet team has not come out with an opinion of what caused the damage to Bee's head. Xrays and ultrasound examination discovered no internal damage, and no damage to the spine. There are also no surface graze wounds such as would result from an impact with a car, for example, or if an animal falls from a great height.
The blow was just to the head..
Another grave detail we have learnt since is that Bee was a nursing mom, rescuers searching for her kitties as we write her story.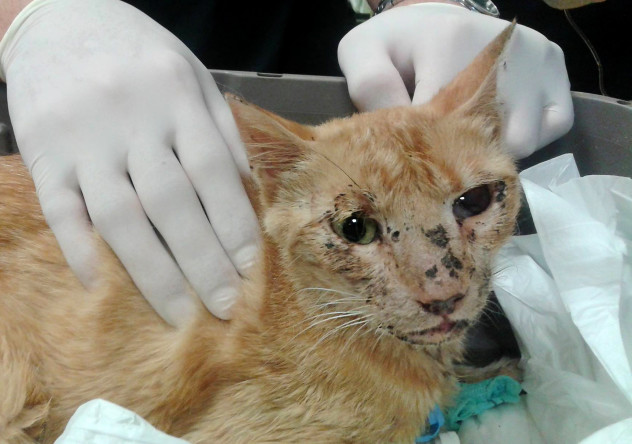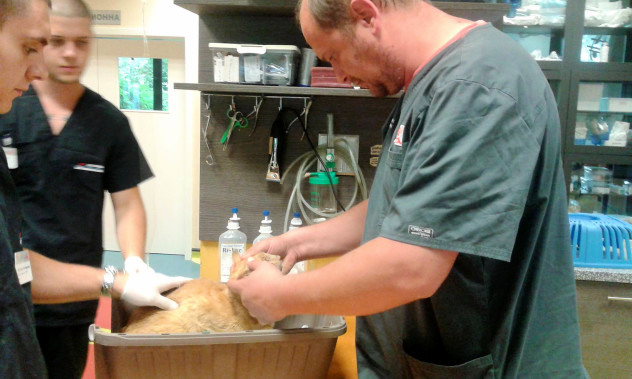 Please look beyond the numbers and the horror, see the beautiful ginger cat, her hopeful green eyes, and help us save Bee's life.
Donate in US dollars:

Donate in Euro: