.
MEEMO
We hunted tiny broken Meemo for half a day.
Having woken up in the middle of the night to the familiar scream of a crying kitten, barely able to wait for daylight, we wasted no time and shot out at dawn, setting off on a search pattern.
The origin of the sound turned out to be a guarded paid parking lot, where the grumpy security guard let us in to find the cat with the following grunt:
"There's far too many cats around, we should be killing them."
Unable to compile a response to that statement, delivered in a level conversational tone, instead we focused on the hunt. Limping heavily, obviously in pain, the dirty black and white kitten was frightened and skilfully evaded us for hours. Under and over cars, shrubs and discarded old parts, we finally snatched the little furball after he climbed to rest on the front axle beam of a conveniently parked car.
Happy that we've collected the bothersome animal, the security guard sent us off with the words, quote:
"Don't you go dumping him somewhere close, cause he'll only come back!"
We left in silence.

SAFE
Filthy, skinny, about 2 months old, terribly weak and with a swollen, painful leg, Meemo was immediately admitted to our clinic, and the leg — scheduled for urgent surgery.
The operation is risky because due to the kitten's minute size both anesthesia and fixing the leg can be problematic. Anesthesia is always a potential danger, and even more so for tiny patients. Meemo's size also required that the fracture is secured with orthopedic needles, and not plates. Such fixation is prone to dislocating and damaging the site while the bones are in the process of knitting back together.
No surgery, however, means certain amputation so as usual we are going ahead with the vets' advice, placing our trust and hope in their skill and experience.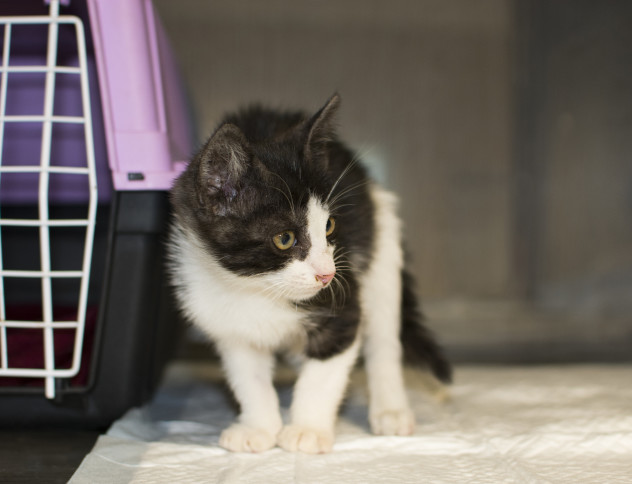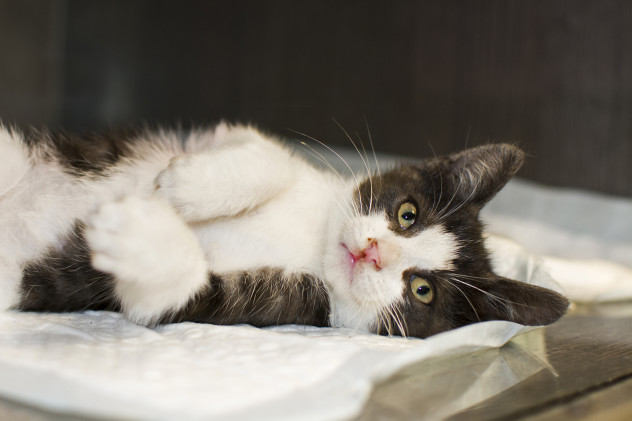 WHY TELL YOU THIS STORY
Our goals are not just rescuing and re-homing animals.
Our goals include shining a bright light on all that is wrong with the way people treat the other species we share this beautiful planet with — hopefully stirring up conversations and positively bringing change.
Because we can't do it alone.
We can only succeed in changing our world if you join us – and imagine what we can achieve. Educating people, responsible ownership, spaying and neutering, TNR, adopting a second animal — these are all steps towards streets with no strays, empty shelters and happy animals.
Because killing never helped fix anything.
Be part of the change — share Meemo's story so he can find a home and we can pay for his surgery.

UPDATE | July 27, 2017
Meemo's surgery has been a success! Thankfully all went well, the fracture was secured with orthopedic needles and Meemo remained immobilized for a few weeks to prevent any problems with the surgery site. Isn't he the cutest thing you've seen lately?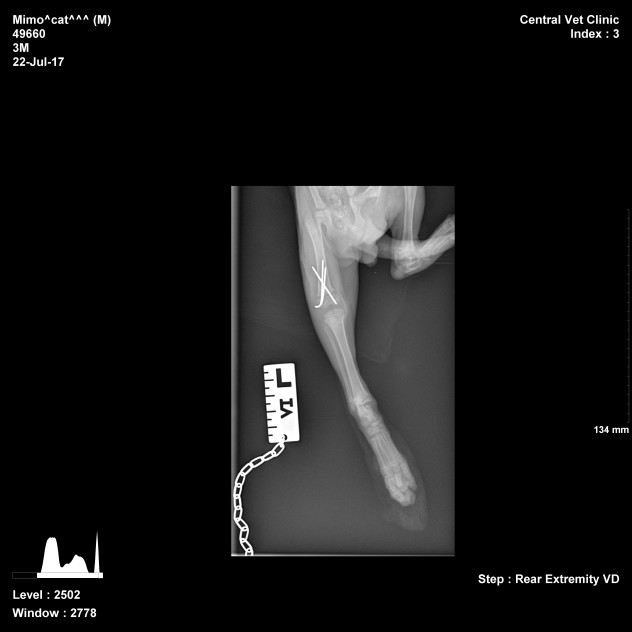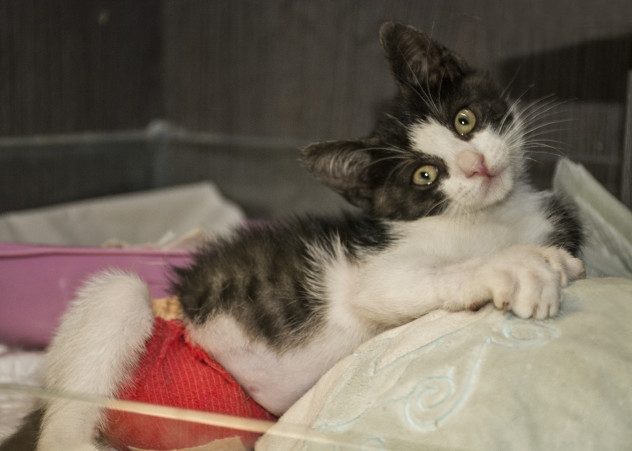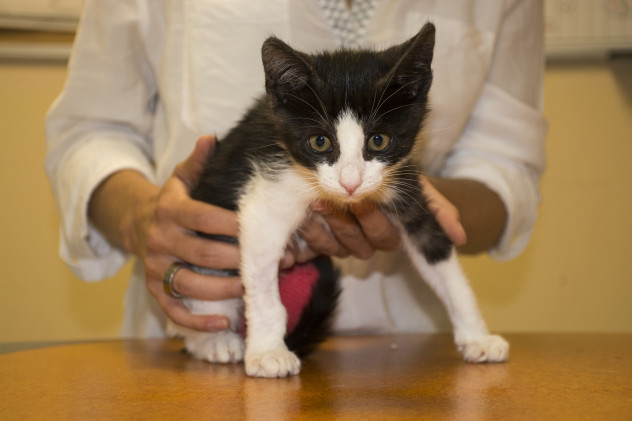 UPDATE | September 4, 2017
It is time to remove the orthopedic needles securing little Meemo's fractured leg. Everything is going well for this lovely boy, he has been in a great foster home, playing, running, jumping, and the needles' removal is a planned one.
Please donate below to help Meemo get this surgery, and since he is still looking for his forever people, do message us here or email adoptions@myletsdopt.com if you need a super cute little cat with occationally see-through ears in your life.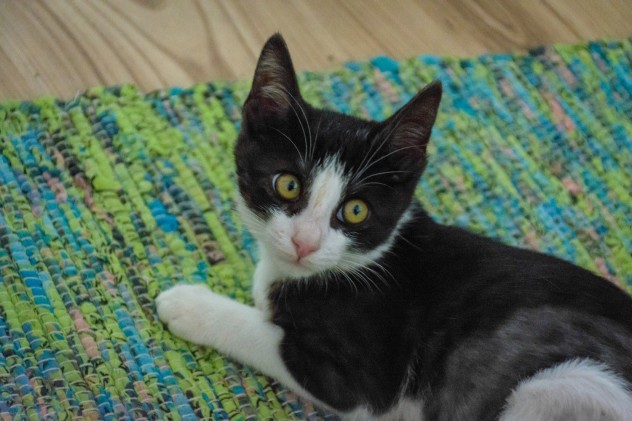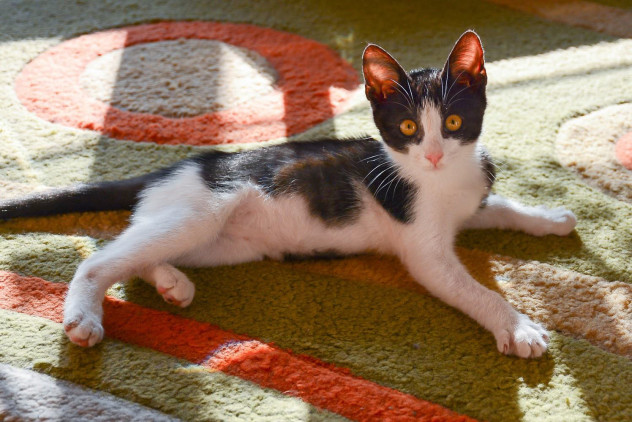 Please if you can, help towards Meemo's medical costs.
Donate with Paypal, credit or debit card in USD:

Donate with Paypal, credit or debit card in EUR:

(You can use any other currency and it will be automatically exchanged.)
Meemo will need a great home — message our Facebook page or email adoptions@myletsadopt.com if you can provide it! He is in Bulgaria but transport to almost anywhere in the world can be arranged if the right home is found. Share the story, comment and stay with us for updates on Facebook: Let´s Adopt! Global.
* Let's Adopt! Global is a 501c3 charity and your donation is tax deductible. All funds will go towards the animal's care. Any remaining funds will go to support our other rescues and mission.