I love cats. There is something about their sweet meows that hits me right in the heart and makes me want to make it all right for them. I hurry, I know I don´t have much time.
Nothing really prepares you for a sight like this. Two massive structures filled with cat enclosures. Some of the cages are made of wire. Bird cages. Other made of cement and closed by iron doors covered in rust. The cats never leave this place. Some of them have been there for years. Two, three years. I suppose after that they just give up and die.
I have come with the intention of rescuing those cats needing urgent medical care, but what I´ve found is too much for me. I can´t select. I want to take them all because right now they are all living in hell. None of them is more urgent than the other. They are all equally desperate. Most of them have FIV, some have Leukemia.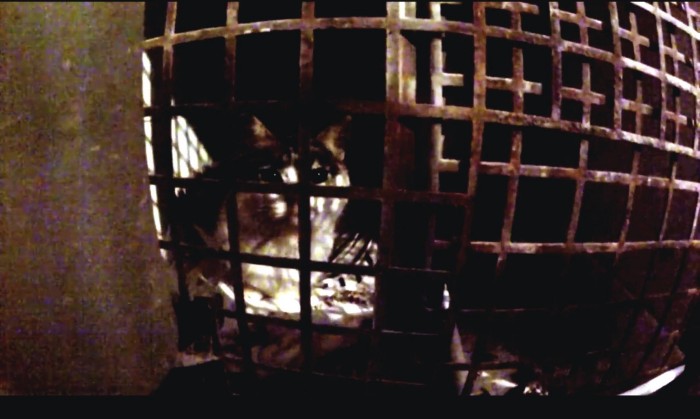 But I need to chose. I´ve been told right at the last cage, at bottom level there used to be a small female kitty with three legs but they are are not sure she is still there. I go look for her. Every cat is calling for attention, some stretch their paws through the cages and try to grab me. I want nothing but to open those doors and take them.
When I finally reach the last cage it takes my eyes a few seconds to get used to the dark but then I see her, or should I say, she sees me. Within an instant, the tiny cat with three legs emerges out of darkness and screams a loud and desperate meow that pierces through my soul. I could be the last person she ever sees. Who else will find her in the darkness?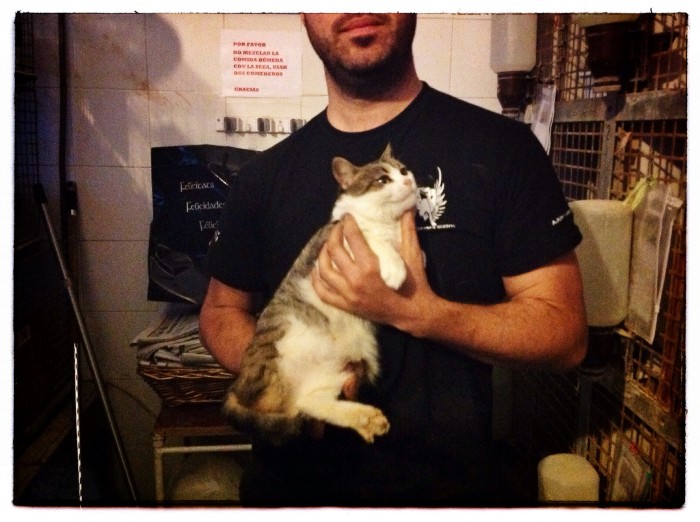 I leave the place with the little tripod hugging my arms firmly. Her name is Paton, spanish for Big Foot. Whomever gave her that name was cruelly mocking her for her condition. I need to change her name.
This is not a life worth living. Noone is going to adopt them. They are here, stuck in a dirty rotten hole away from everyone´s sight. They have nothing. Not even hope.
Until now.
I leave Hell not without making a promise. We are going to save them all. No cat will be left behind in that hole.
Over the last six years Let´s Adopt! has built a reputation for rescuing the destitute, those that truly have no chance. After leaving this God forsaken place I cannot imagine any other living being on earth needing rescue more than this babies.
We are going to rescue them all. This is my promise. We are going to empty those cages, one by one, every cat will be treated, his injuries fixed. Each one of them will receive a proud name that reflects the strength of their spirit.
We are going to turn that place around, and we are going to do it together. Here. In plain sight of everyone.
I leave with one kitty in my arms. But tomorrow I will come back for another one, or two, and the day after, and the day after that.
I am lucky, I can do what every animal lover would want to do. I can do it because I have the most amazing community behind me. I am not alone. And neither are they.
Please help me and Let´s Adopt! Global rescue them… Please. Help.
I need you to stand behind me. Please help me save them all. Please offer a home for one, for anyone of them.
Write to me on viktor@myletsadopt.com and tell me everything about you and your animals. Help me get them out of there. Please.
Update: PATON…
It is possible… it is possible…
We changed the life of Paton right there. On the spot. With a single act of decision.
I´m going back to the shelter tomorrow and I will rescue two more. And I won´t stop until they are all out, treated and in families.
Let´s do this!!
—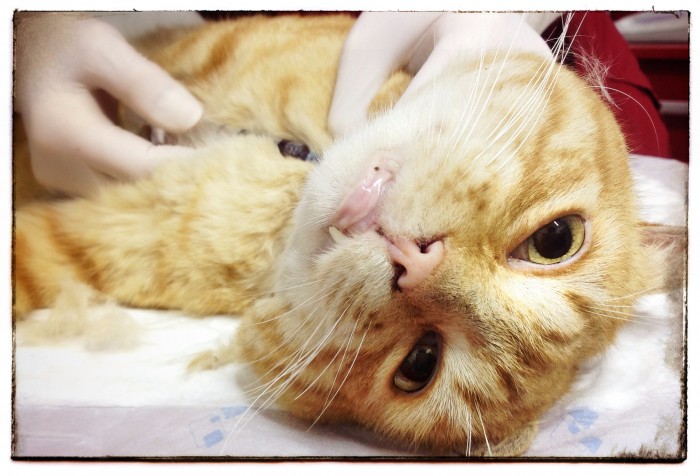 UPDATE: CARLOS…
As promised, the rescue continues. I´ve been to the shelter this morning. It was my intention to get three cats out but at the last minute I could only leave with two due to the terrible condition they were in.
This is Carlos…. watch this and you will understand..
Carlos arrived to us in a state of shock with a massive gaping wound on his neck as well as severe respiratory issues. After running a complete blood test we have found out he also has FIV… He´s currently in intensive care… 
We are going to treat Carlos and Juan, stabilise them both, get then out of Intensive Care and head two rescue more.. step by step, it´s the only way.
This is JUAN… a beautiful male cat with FIV and a bad case of conjunctivitis.
Juan, like every cat coming out of that place has had to be neutered. Here is a video of his operation, I know it´s hard to watch, but it´s reality, and it´s part of rescue.
I don´t know of any rescue that will go and rescue such a number of cats in this kind of condition and to make things worst, with FIV. A nightmare, but we carry on because we know it´s the right thing to do and because we can look right into their eyes and see that we do, as a group, matters.
Please help us save Carlos, help us save them all…
—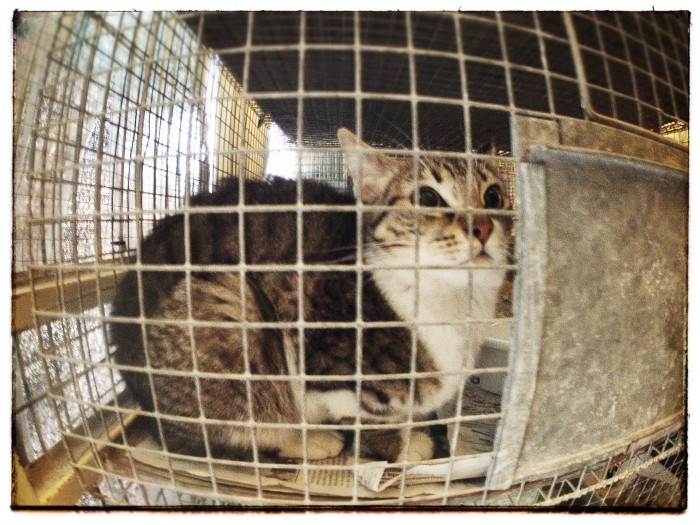 29 January…
I had seen them last time I was there. Both of them were reaching out through the metal door, trying to call my attention. They both had been there for a tremendous amount of time. The male, Bello, had been in that same cage for over three years.
Last week he wanted me to save him. I couldn´t do it then, so today I went back for him…
This is the story, the rescue of Bello and Lovely. The two of them are at the hospital right now undergoing all necessary tests and neutering before we are able to find them a home.
Please if you can, continue helping us with this incredible rescue. As soon as Bello and Lovely are out of our clinic and into a foster/final home we will be able to save two more..
Please, help us save more... there are plenty of them in those cages we are their only chance… 
Thank you for your help. Please write to me on viktor@myletsadopt.com  tell me everything about you and your family of animals and well make sure our rescue reaches you with one of our flight volunteers. Please adopt one of these babies… we are their only chance.