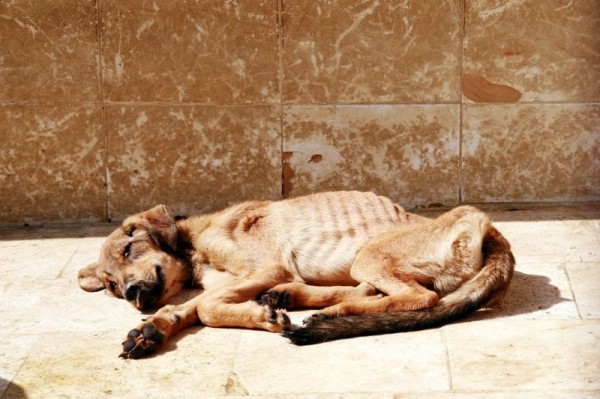 One who breaks an unjust law that conscience tells him is unjust, and who willingly accepts the penalty of imprisonment in order to arouse the conscience of the community over its injustice, is in reality expressing the highest respect for law.
– Martin Luther King
This is the most important series of blog post I have ever written, as it could have an influence over the fate of the Stray Dogs of Turkey,  one of the thorniest issues in a country that for centuries has struggled to balance religious and superstitious beliefs with it's own communal conscience. There will be 3 blogs. This is the first. At the end of the page you will see the link to a Facebook Group. Please join, that Group will be a Working Group from where to lead the Resistance to the horror that if left unchecked will engulf the lives of our animals, and ours.  Please, before you forget, SHARE this post NOW…   Now please, read on…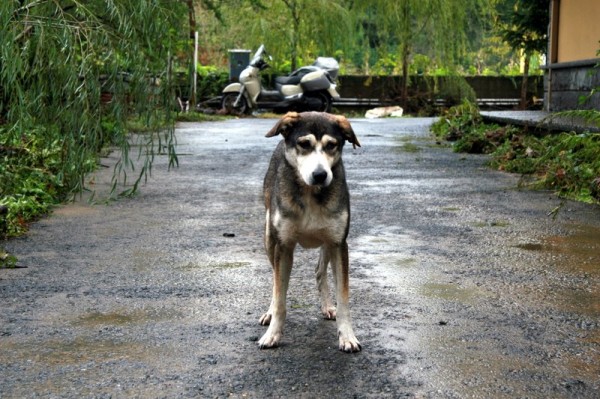 The plea of the Turkish Animals is full of contradictions. On one side the streets are filled with abandoned and neglected dogs but it's precisely because of that reason I would argue that Turkey one of the places where humans have a higher degree of tolerance towards street animals. Whilst in many western countries a street dog would be routinely rounded up and killed after a stray hold, in Turkey rare is the city street that doesn't have it's own "neighborhood watchdog", usually an old mutt that took residence in that particular spot years ago and never left.
Those dogs are usually cared for and fed by some of the inhabitants of the street, they will provide food and water for him, will have him treated at the vet if injured or sick, and will protect him in case of danger. I know this, and anyone that has lived in a Turkish city for longer than the length of a tourist visit will be able to confirm it.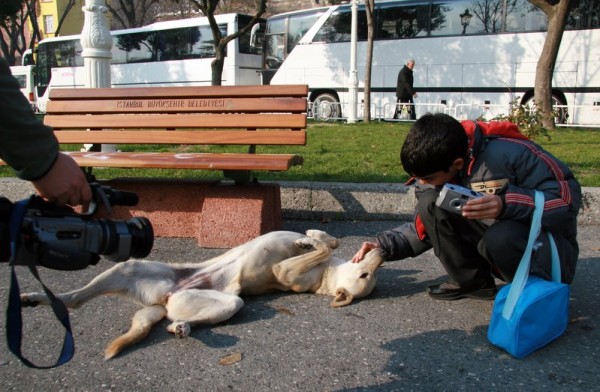 You see… the thing is, whilst countries like the United States are in the middle of a War to make the country No Kill and end up with the mass slaughter of millions of innocent companion animals, Turkey is already No Kill by law. It's the implementation of the Law that is faulty, the fact that the municipalities break the law they are meant to uphold, and that in many instances the Turkish sheltering system is becoming a breeding ground for criminal activity and corruption. We have seen this both in the largest as as well as smallest cities all over the country.
Last century, the ruling Ottomans tried to "dispose" of the city dogs by shipping as many as they could to Hayirsiz Ada, a nearby deserted island where they would die a horrible death, without food and water, forced to eat each other until there were none left. This was done not once, but several times, and the horrors of those "deportations" have now become part of Turkey's collective memory.
For years, the Turkish Animal Rights Community fought to strengthen the law, to bring proper sanctions to crimes such as animal rape and animal torture and to hold municipalities accountable for their crimes when conducting mass killing campaigns. And the government listened for a while, or so, it seemed to, until recently, it came up with a number of proposed amendments to the Law that showed it's true colors.
The draft document, prepared in secret was presented for approval last week, and it's a nightmare. The Government of Prime Minister Recep Tayip Erdogan has prepared a  horror that could only be designed by a hateful madman.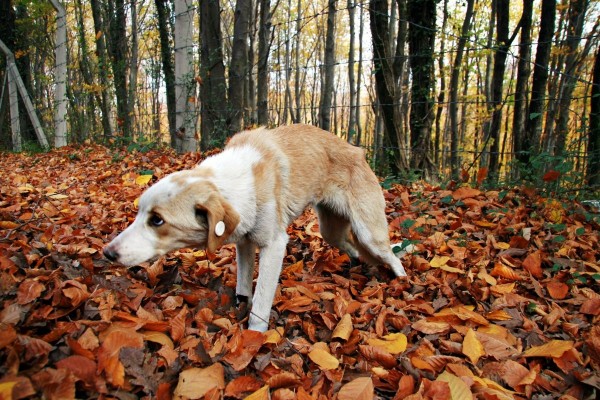 The amendments to the law bring back the fear of the dark times of Turkey's past. This time stray animals will not be sent to an island, the new Law proposes the creation of "Natural Life Parks" where stray dogs and cats will be rounded up and taken. Make no mistake, bearing in mind the pathetic inability of the Turkish government to run proper a proper sheltering network and rehabilitation facilities we have every single reason to believe that those so-called "Natural Parks" will be nothing but death camps of the worst kind. Fenced areas in the forest where thousands of animals, both dogs and cats, will be left to die slow and agonizing deaths without food, and water. Many will die of starvation, others will fight to the death over whatever they can find. They will end up eating each other, like they did in the past.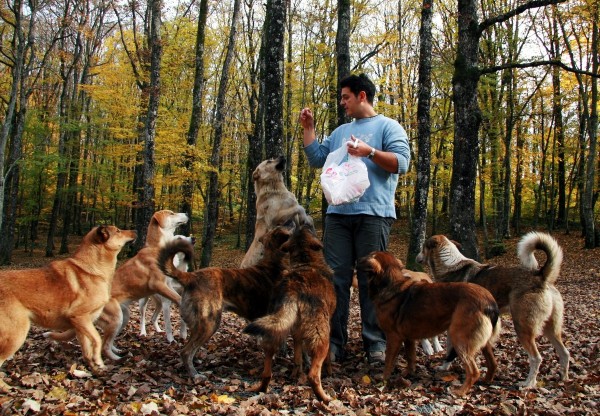 Death camps a la Turka. Places run by the kind criminals and animal abusers that unfortunately end up working in the shelter system. And all of this, payed with your taxes. Regardless of whether you are a Turkish citizen or whether you live in Europe, this sinister network of Turkish death camps, will be financed with your money.
The Horror.
Those amendments, threatened, if passed, to bring genocide to Turkey in a scale never seen before.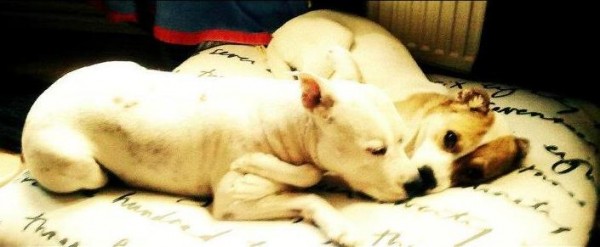 Another crucially important change in the law is the introduction of Breed Specific Legislation. Owners of dogs whose breed is considered dangerous will be forced to surrender their animals to either be killed or incarcerated for life in those "Natural Life Parks". Paris the dog, belongs to one of our dearest friends, she is the one of the kindest and most loving dogs I've ever met… She will be one of the first ones to die.
We, as Let's Adopt! cannot and will not allow this to happen. It was Martin Luther King who said: One who breaks an unjust law that conscience tells him is unjust, and who willingly accepts the penalty of imprisonment in order to arouse the conscience of the community over its injustice, is in reality expressing the highest respect for law.
So, from here, we encourage all our members to: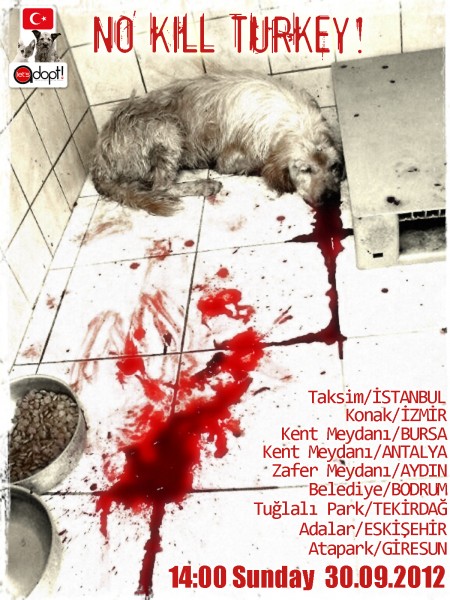 1. FIGHT this proposed legislation and attend the rallies planned in your cities on September 30. We will send a clear message to the government that today's Turkish Society has changed, and that the culture of fear, deportations and genocide that forever marked the country, has no place in the 21st Century. This LAW SHALL NOT PASS.
and if it does…
2. RESIST and DISOBEY. Let's Adopt! will offer financial and legal assistance to people incurring in sanctions because disobeying these unjust laws. We, as a network, will work towards supporting the rescue efforts of dogs affected by the planned Breed Specific Legislation as well as supporting citizens, neighbors, organizing themselves to defend the street animals under their care. We will, in effect, support and fund, civil disobedience, and we hope, other Turkish Animal Organizations will do exactly the same.
We sincerely hope, the Government will reconsider this proposal… If it doesn't we bow never to stop fighting for our animals.
Two ways to take action:
1. Join THE FIGHT FOR THE TURKISH STREET DOGS, a closed group on FB that will coordinate the actions against this atrocious Law.
This is  THE FIGHT FOR THEIR LIVES… Join us please…
2.  DOWNLOAD and PRINT the Hi-Res Poster we prepared for this occasion. If you live in Turkey please spread it all over streets, schools, car windows, anywhere you can think of. Don't worry about asking permissions, JUST DO IT.
3. SIGN THE PETITION.  It's been prepared to be delivered to the responsible people at the government. This petition will be heard by those responsibly for this planned atrocity.
4. Please SHARE this post… help us create the kind of outrage necessary for people to take action.
5. Watch this documentary… it's a historical view on the Turkish Stray dog problem, it will help you understand what we are fighting against here…
 This is the fight of our lives, the fight for THEIR lives…. THIS CRIMINAL LAW SHALL NOT PASS!!!!
Viktor Larkhill.
P.S. You can find the English Translation of the Ammendments HERE