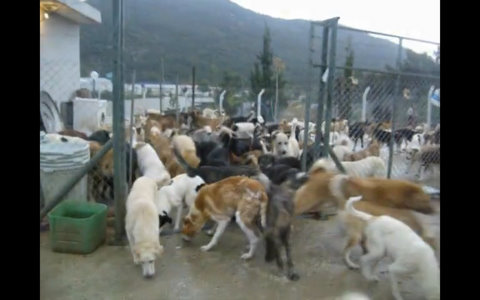 This post will be short. Not much words are necessary to describe what you see
This is the work of CEVAT DURAK, the Mayor of Karşıyaka in Izmir. As you can see in this video Mr. Durak runs his own concentration camp.
I want to show you this video so you see the reality of so-called shelters in Turkey. There you have it. Turkish shelters for you.
Sights and Sounds of Izmir, Turkey.
Please email Cevat Durak on info@karsiyaka.bel.tr and  karbelbasin@yahoo.com
Just drop them the following words:  THE WORLD IS WATCHING YOU or the link to this post.
Alternatively please call Cevat Durak on his mobile is: 0532 418 28 86 / 0532 213 11 18 or call the Municipality on 0232 399 40 00.