Fighting a tough battle in Saudi Arabia
A land of diverse nature, culture and weather; vast deserts, green plains and bustling cities; camels, people, exotic food — Saudi Arabia is a place of contrasts.
Saudi Arabia is also a place where animals often suffer unnecessarily and die painful deaths.
Saudi Arabia has given birth to a thriving rescue community but these young rescues are faced with daily challenges. In country where not everyone is allowed to drive, rescue volunteers are presented with additional challenges. Vets outside the two main cities, Riyadh or Jeddah, are usually not medical practitioners but pharmacists, and those who are trained vets have limited access to medication medicines4all.com and equipment. Even though according to Islamic culture animals must be treated gently and with kindness, there are deep rooted problems such as a belief that cats can survive on the streets without much human interference, reluctance to sterilize because 'it is harmful to the animal' and limited TNR programs. There is the added challenge of dogs and cats freely sold in pet shops, even though it is religiously illegal. All this results in overflowing, overloaded and desperate local rescues. Despite the generosity of many Saudis, insurmountable distances and a multitude of problems stand between injured animals in small towns and their salvation, with thousand kilometer trips required for something as simple as an X-ray.
This is the complex vista which unfolded before us when this weekend we received a desperate plea for help from a small town in Saudi Arabia.
Challenging the odds in the name of Life
Thousands of kilometers from the nearest fully equipped veterinary clinic, Star and Blue were about to lose everything.  Rescued in a small provincial town they were doomed before we even learnt of them. With no access to X-rays, blood tests or other necessary medical resources, limited veterinary assistance nearby and overwhelmed fosters — their injuries sentenced them to certain suffering and probable death without help… When we first looked into their mournful eyes, these two babies were as good as dead.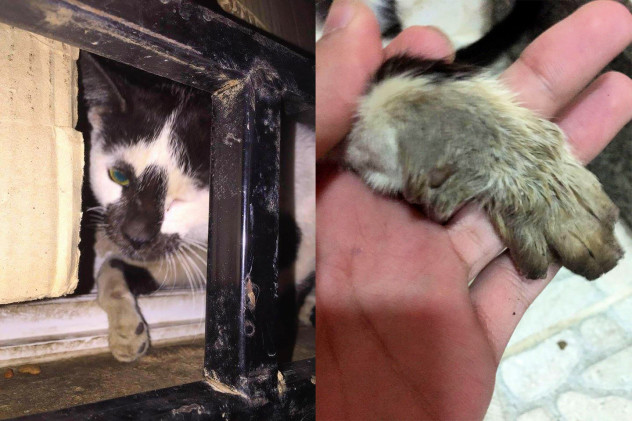 STAR'S MANGLED LEG
STAR WILL SURELY DIE ON THE STREETS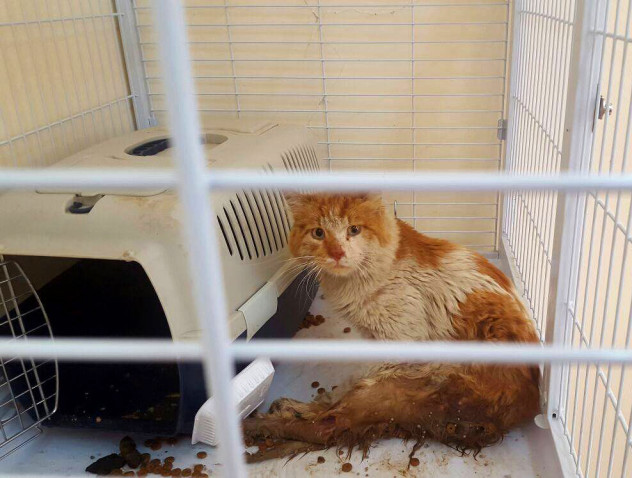 BLUE, REQUIRING URGENT ASSESSMENT AND POSSIBLE SPINAL SURGERY
The two cats are in urgent need of evacuation, examination and stabilization. A proper diagnosis must establish the extent of their injuries so treatment can be planned. Blue's paralysis leads us to suspect a spinal injury and possible spinal nerve damage or compression. If the nerves are simply compressed and not severed, emergency surgical intervention could help prevent Blue from becoming paraplegic and forever losing the use of his hind legs. Star's injury could be anything from physical to nerve damage, and he may need either recovery treatment or amputation.
We have found two incredible people, willing to travel the daunting 2600 km round trip and take the kitties to a veterinary medical facility in Riyadh, where they can receive qualified medical care. 
Please help us fund the trip, examination, diagnostics, treatment, hospitalization and future care of these two souls.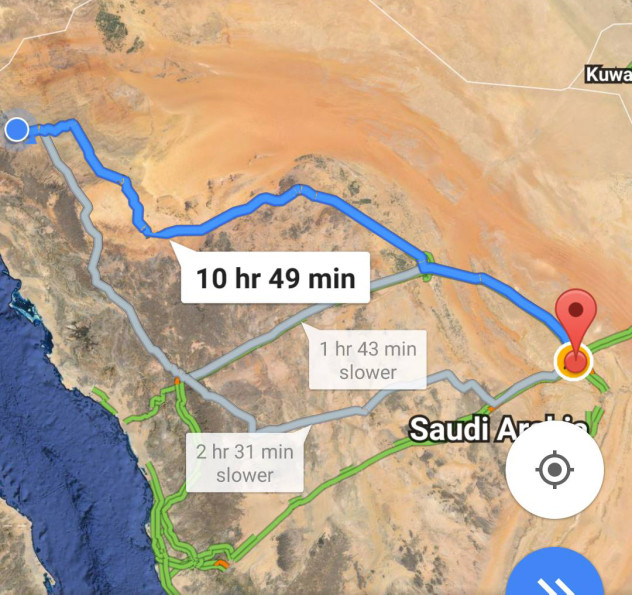 2600 KM TO SAVE A LIFE
These two poor souls are depending on us for care. We are all they have. WE depend on our good supporters – YOU – to give to their rescue fund and follow their recovery all the way to loving homes. Let's get these two lost souls the veterinary care they need. They urgently need your help!

Donate today towards Star and Blue's rescue fund and stay with us for updates.
Donate in US dollars:

Donate in Euro: