.
Onyx's story started in a back yard, where he appeared out of thin air a few weeks ago. А young boy, skinny, weak — he walked with a limp and looked as if his last warm meal was way back in the past.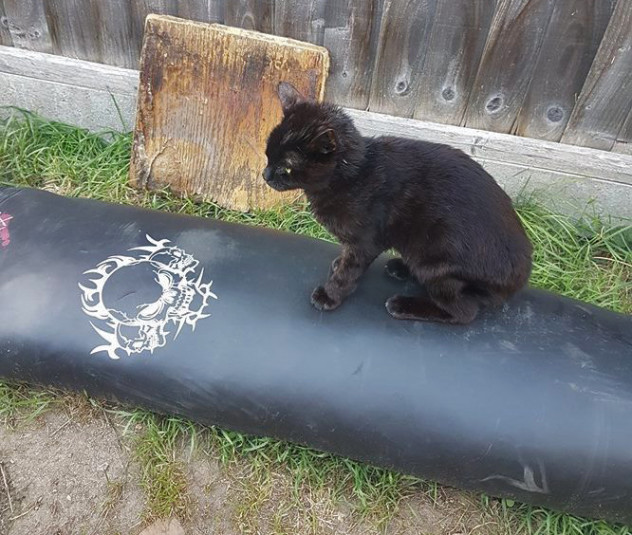 The owners of the yard did not care much for the disheveled cat and mostly ignored him. Occasionally Onyx would try to sneak inside the house but would inevitably be thrown back out.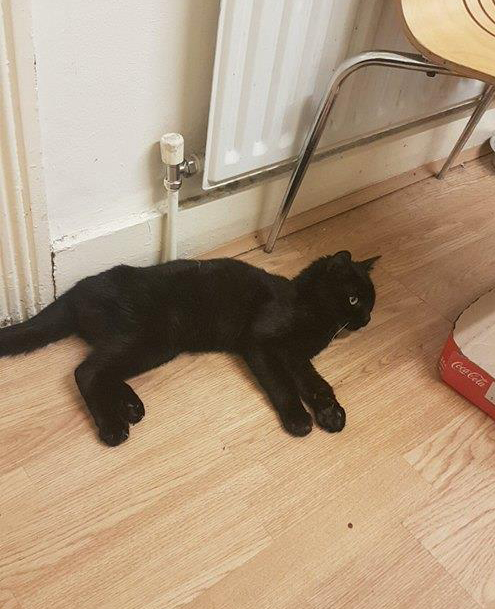 Luckily a kind-hearted soul learnt about the boy and alerted us. With zero ground support in the UK almost a week was lost trying to find a solution by contacting various local shelters. Nothing worked, nobody wanted him, all rescues were overflowing and full to the brink. In the meantime it was discovered Onyx had a microchip and registered owners, so for seven days the vets rang the number — but nobody answered.
Onyx was unwanted even by his owners.
Onyx is in our care now. We have found him a safe foster and he is booked for an urgent vet visit tomorrow. His hind legs must be examined, the reason for their worrying weakness diagnosed and hopefully treated. Onyx's rescuer reports the boy seems to have trouble standing up, as if his body is too heavy for his back legs to support. Onyx must also be vaccinated and neutered, but those will wait if he is too weak, or there is trauma that must be addressed first.
There was a time when Onyx was unwanted. That time is over now because he has you.
Please donate to help him get medical care, then follow his story as we work to revive body & soul.
Donate in US dollars:

Donate in Euro: