.
Do you know what traumatic shock is? The body's response to a massive injury, accompanied by heavy bleeding and unbearable pain. It is triggered by life-threatening trauma, which the body can only survive with emergency treatment in an intensive care unit.
The state of traumatic shock kept Jackie alive during the 8 hours she spent agonizing in a pool of her own blood after a heavy blow to the head.
Jackie is in grave danger, friends..
The impact fractured the roof of Jackie's mouth, and broke both her upper and lower jaws. Her eyes are heavily swollen and the retinas may have detached. The skull at the back of her head is cracked.
Our priority right now is keeping Jackie alive, performing emergency surgery to fix the broken skull and jaws, and providing the intensive care she will need in the coming weeks.
UPDATE | February 25, 2016
Jackie is still with us.
During a several-hours-long surgery session, the vet team evaluated the damage, caused by the impact Jackie suffered, and worked on putting the pieces back together.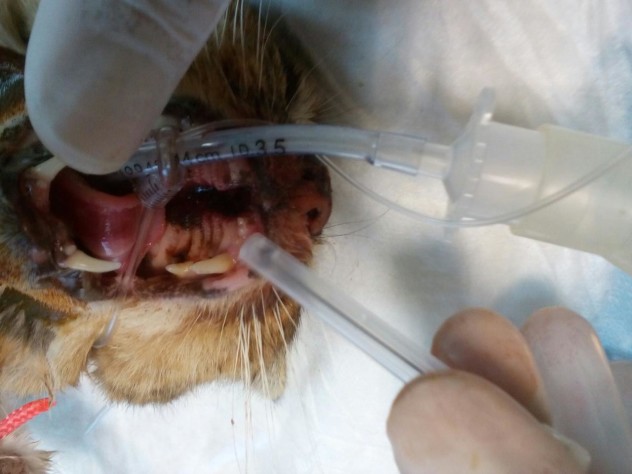 The roof of her mouth is split in two and a necrotic process had already started in the crevice. Jackie's skull, as well as her jaws, was badly damaged and special plate implants were required to fixated the bones from the upper and lower parts of the head.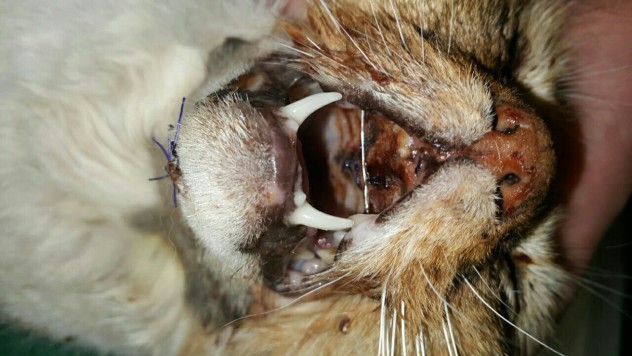 Jackie is not able to open her mouth at the moment because despite the implants her jaws don't yet match properly. She is disoriented and scared, and the road to her recovery will be long.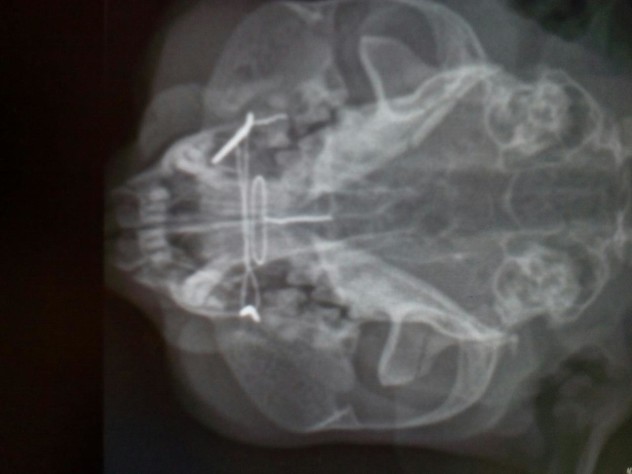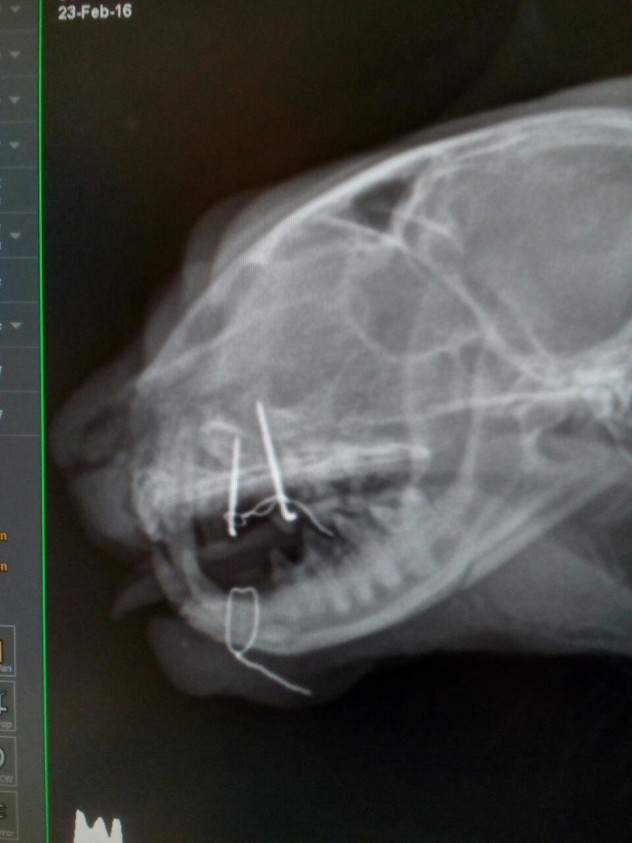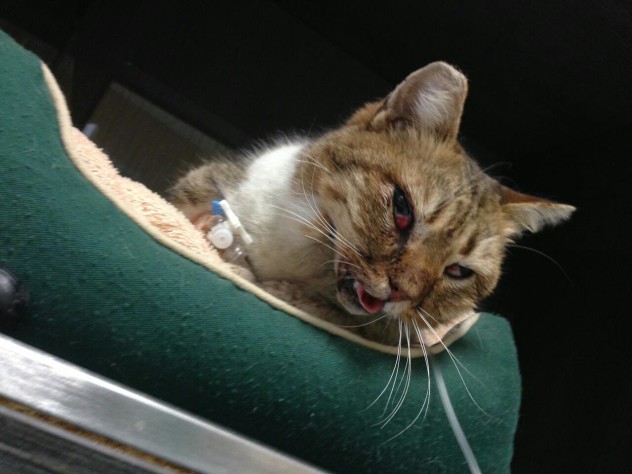 The blow to Jackie's head was so severe that the retinas of both eyes have detached, and Jackie will remain blind.
No, this is no reason for euthanasia. If Jackie survives there are many happy years ahead of her, which she can spend being cuddled by loving hands, lazying in afternoon sun rays, smelling the rain, listening to birds and enjoying tasty food. A blind animal has every right to live and we will never take it away.
UPDATE | February 29, 2016
At the end of last week Jackie underwent follow-up surgery, during which an implant plate was readjusted in continuation of the efforts to align her upper and lower jaw. The vet team was also planning to insert feeding tubes during this second surgical session, however Jackie surprised us all when she started to eat on her own!
Ultrasound examination has confirmed that both retinas have become detached and the damage is not reversible.
Our local volunteer team visited Jackie and shot this amazing video below! Jackie is a true survivor and appears to absolutely love human contact. She cuddled up to our volunteers, allowed them to stroke and pet her, and even asked for a belly rub!
Dear friends, Jackie has only you and her will to live. Please stand by her and donate for her treatment and care.
Donate in US dollars:

Donate in Euro: