The start of a new year is a time of resolutions and plans. Resolutions to eat healthy, to workout more, to stay in touch with loved ones. Plans to redecorate the living room, create a wildlife garden and learn to Scuba dive.
What if all you could hope for the new year was to survive?
What if your new year's resolution was to be strong enough to just walk?
Meet Archie. He is living a life of danger on the merciless streets of beautiful Jakarta. A life with no plans and no hopes. A life of constant struggle and hunger.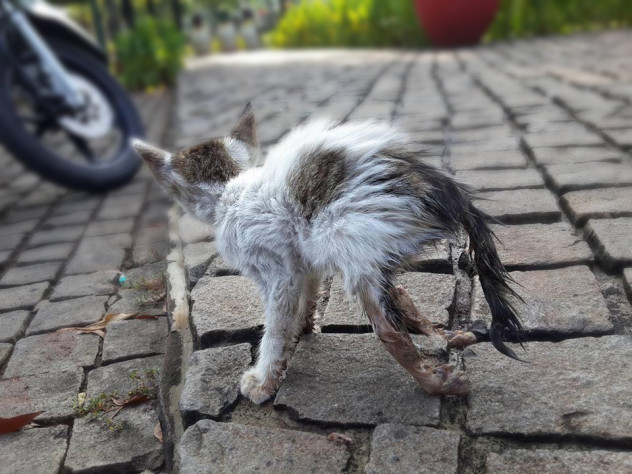 We don't know what happened to Archie. We do know however that we will not let it carry on happening.
Please help us save Archie!
We have no idea what we are up against. The little cat has severe diarrhea and is very weak. So weak that we cannot even start tending to or examining his damaged legs before we stop the diarrhea. Because of his tiny size Archie can easily dehydrate.
Help us give Archie hope. Help us give Archie life.
Please donate to his rescue fund today!
Donate in US dollars:

Donate in Euro: