Deep inside the Middle East, in Jordan, a kitty lies helpless and scared inside a steel cage. His hip is broken, he is in pain and he is terrified.
His name is Diego… and it seems, there is noone in the world that can help him now…
It was all in an email..
It´s been close to a month since Diego appeared in the middle of a dusty Amman street, dragging his back legs behind him and stood in front of the cars looking at the drivers in the eye. It must have been an incredibly emotional moment. Someone got out of the car and tried to rescued him, he crawled away and hid under a truck. It took them hours to rescue him but they finally did.
Diego was taken to a local vet who diagnosed with a dual pelvis fracture and recommended euthanasia as they don´t have the necessary expertise and materials to operate such fracture.
Heartbroken the lady that picked Diego up went to another vet, that told her the same. Diego would die in Jordan.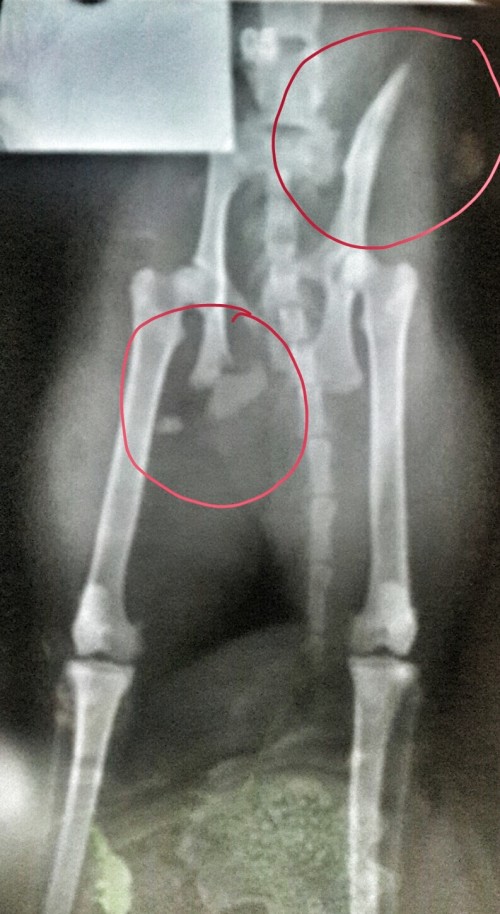 It rained all night in Amman… Diego was kept in a cage in someone´s garden. The cage was covered but he couldn´t seek refuge anywhere, he was terrified by the water and the thunders. An evening from hell for a broken kitty.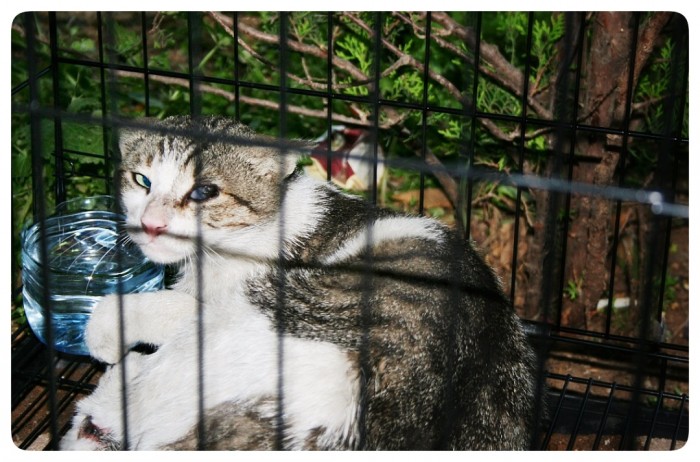 His condition has worsened day after day. Right now he is barely eating and in the words of his rescuer, when yesterday he tried to stand up on his right leg.. he meowed like his soul is aching.
Life must be a torment for Diego in that cage. He has been there for over two weeks and he is getting worst. Pain, a broken pelvis and a blind eye..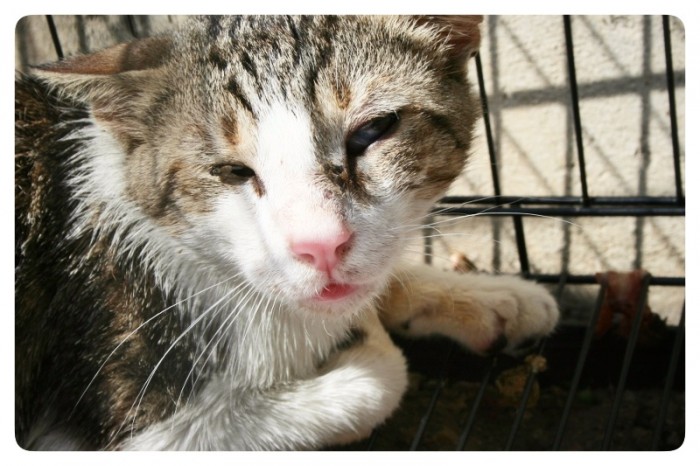 The letter ended with these words:
Viktor, you are his last chance.  I cannot euthanize an animal, specially seeing how he is fighting for his life.   If he is not treated, he will only suffer more.  This is so unfair….he found a human that took him in, he has hope to survive it…It is so unfair to just let him down.  And you really are his last chance.I am so desperate for him    Maybe we won't be able to save him completely, but we can fight the same way he is, till the end.
And so I was left speechless staring at my computer screen thinking about what could we do to save this kitty. Several scenarios passed through my mind including a desert trip to Israel like we did with Shuuja, but Diego´s case presents additional complications, among them fact that Diego is a injured kitty in obvious pain.
We don´t have much time. We can´t possibly hope to find a flight volunteer for this. We couldn´t entrust anyone with handling an injured kitty on such journey.
I can only think of a viable solution. I´m going to go get him myself!!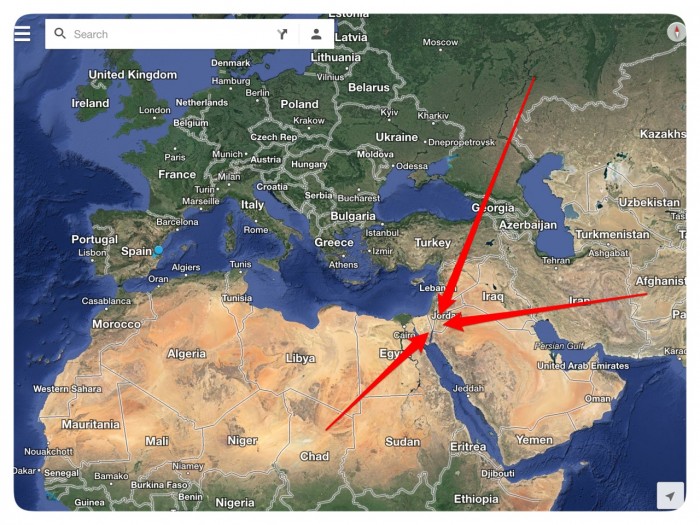 The plan is to fly into Jordan on Friday evening, arriving there in the middle of the night. Go rescue Diego from his current location and fly back on Sunday very early morning and have him operated early next week.
TIME IS OF THE ESSENCE. WE ONLY HAVE 36 HOURS TO PULL THIS THROUGH.
It will be exhausting and it won´t be easy…  There is going to be a lot of red tape and permits to be issued and we don´t really have time to organize that, so I´m going to have to use a heavy dose of "diplomacy" to make it happen. Difficult, but I know it can be done.
Usually when someone writes to me and tells me I´m his only chance I understand it´s not talking about me, but about the combined efforts of every Let´s Adopt! member making things happen. And this is exactly how I´m looking at this today.
I´m not going to be Diego´s rescuer. You will be.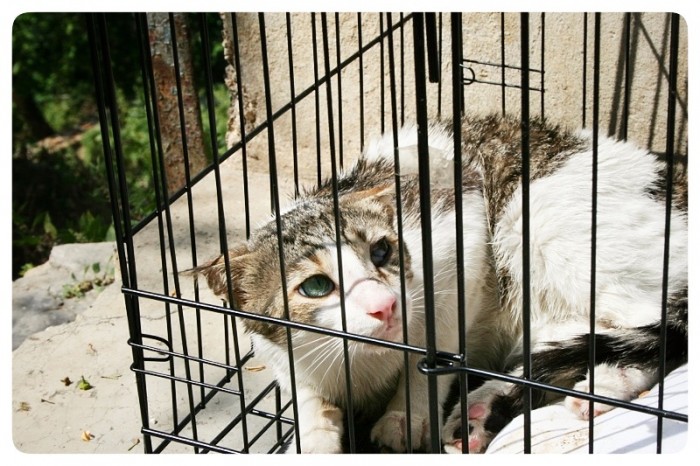 Please help me on this mission to save Diego´s life. I don´t know of any rescue group in the world that would even consider doing this… and certainly to them it´s not about resources. There are massive charities out there raising (and wasting) millions of dollars on senseless fundraisers and advertising spots. Let´s Adopt! Global is different.
Let´s Adopt! is about going to extra mile for save one life, Diego´s life.. and inspire an entire community in the process.
—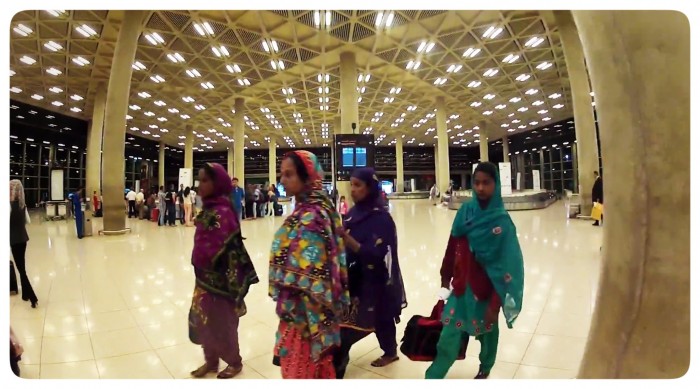 Update Friday 23… past midnight…
Just arrived to my tiny room in Amman. Sights and Sounds of the Middle East. Tomorrow morning I´ll be up early to go rescue Diego from where he is. Yesterday he was in a terrible shape and they  finally moved him from the garden to a medical facility. I will be getting him from there.
Just snapped this quick video… an image tells a thousand words…  I´m going to bed.. I´m totally trashed.. But before I´m going to raid the minibar… I´m starving to death!
—
UPDATE 31st May
Diego has been with us for a week now. What a journey that was!!!
PLEASE have a look!!!
Diego´s surgery will take place on Monday…
—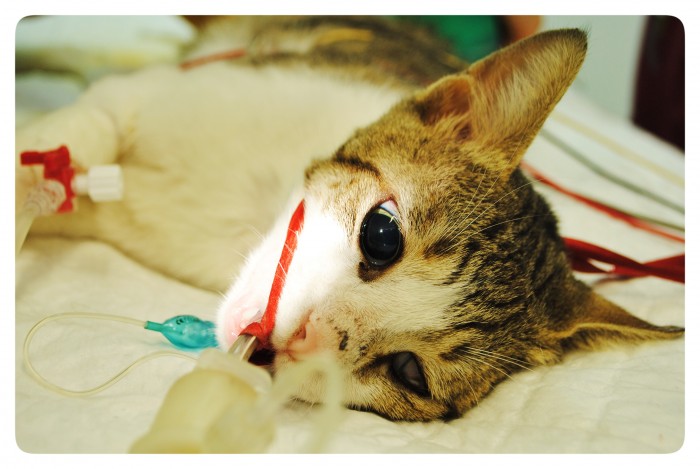 Monday.. 2nd of June…
Diego has been operated. We have fixed his hip…  He will soon be running around without pain. He will soon be a cat again.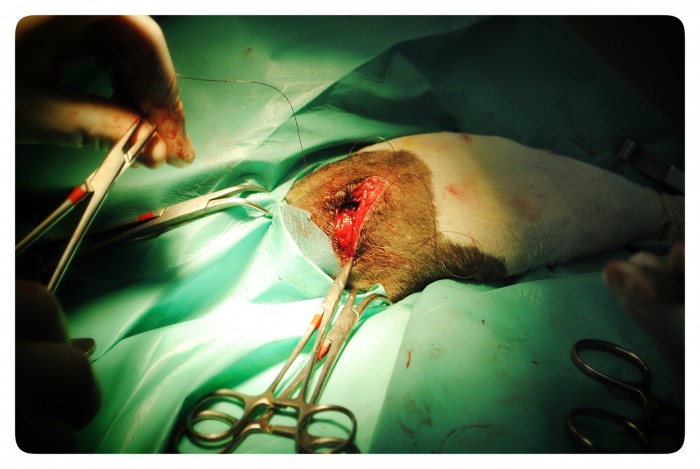 —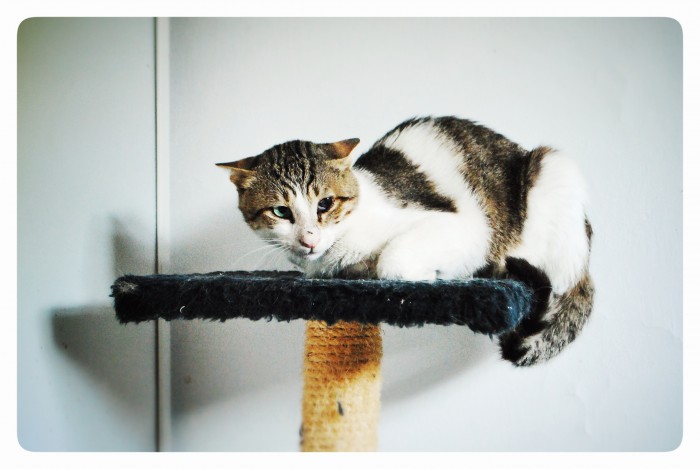 Update 10 June… 
Diego´s operation was a total success.. he has fully recovered the use of his legs and he´s able to jump and climb… unfortunately he remains afraid of people… it will take time a love to help him gain trust in humans…
This is an extraordinary rescue. Thank you for joining me in this journey to save a life …
Please Help me continue rescuing animals like Diego.. Please Donate to our Rescue Fund…
Many thanks!!!
P.S. I WILL BE UPDATING THIS BLOG WHILE ON THE ROAD.. PLEASE HELP ME ON THIS MISSION BY SHARING THIS POST ON FACEBOOK
P.S. After Diego has been rescued and his fractures have been fixed Diego is going to need an extraordinary family that understand and helps him get rid of his fears. PLEASE, if you are that extraordinary family, write to me on viktor@myletsadopt.com
—
Update 12 of July… 
Uploading this from the road, somewhere between Zurich and Geneva…
—
Update 13 of July… 
Diego is home… and his ears are up!!!!
Little by little Diego is regaining his trust, in humans, in his surroundings and in himself…
An this.. this is just the beginning of a new story…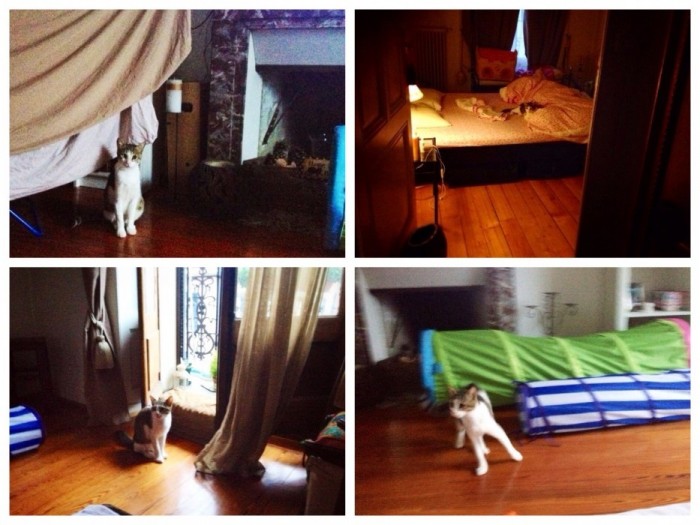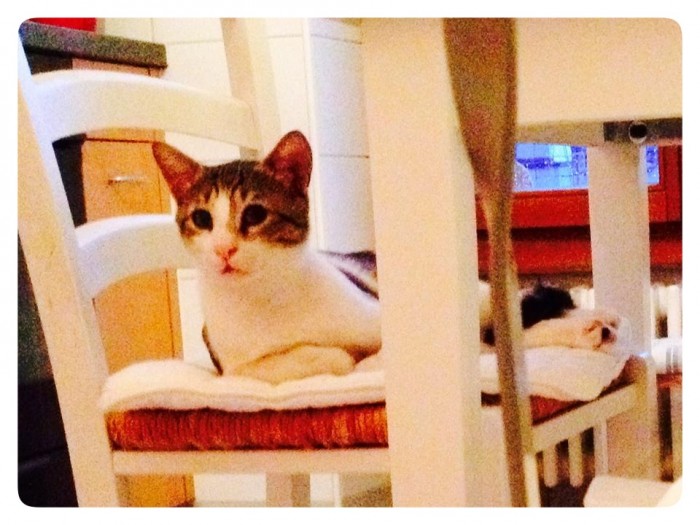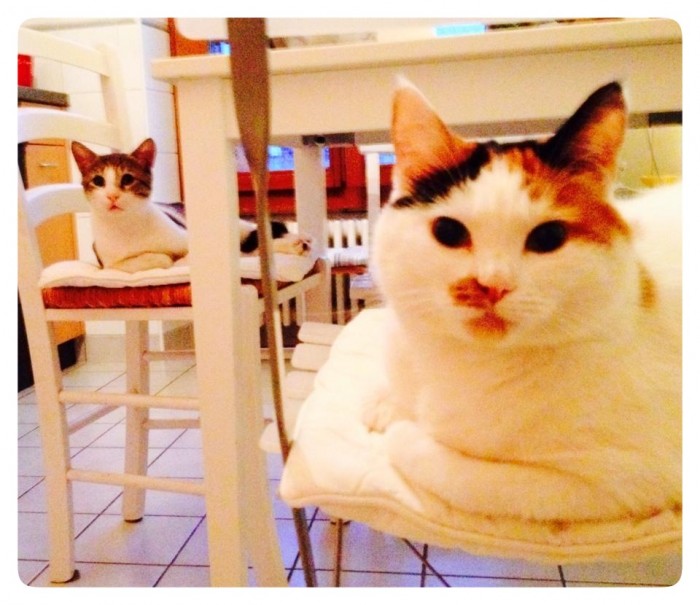 —
Update 23 September… 
Finally… the image we all had been waiting for…
Diego, the jordanian feral finally understood the meaning of the word..  LOVE….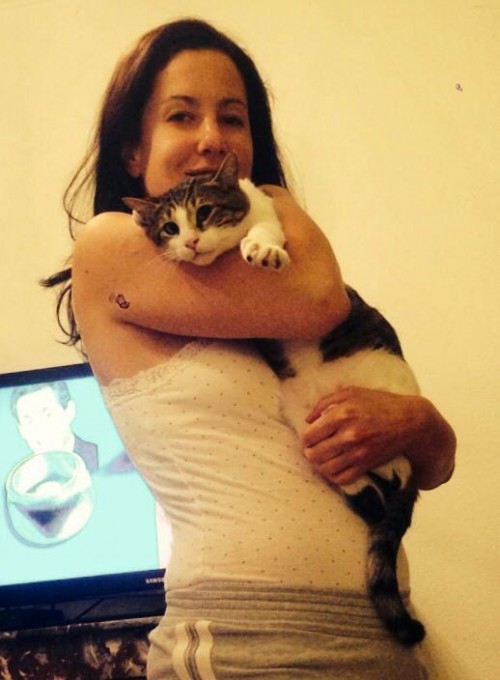 —-
Update 3 January 
How much life can change…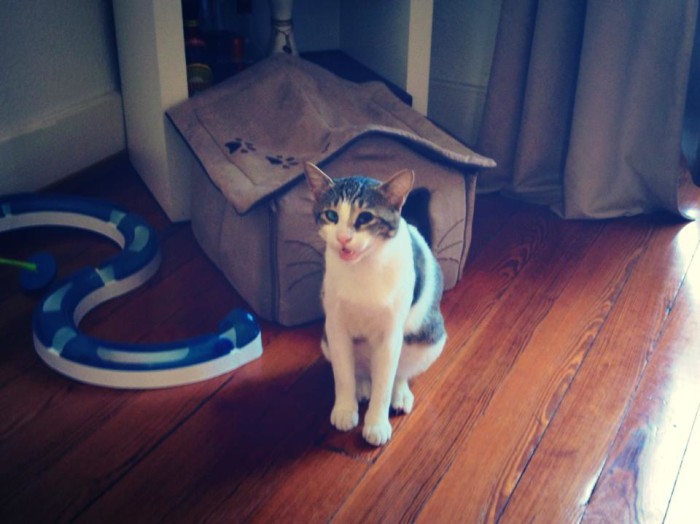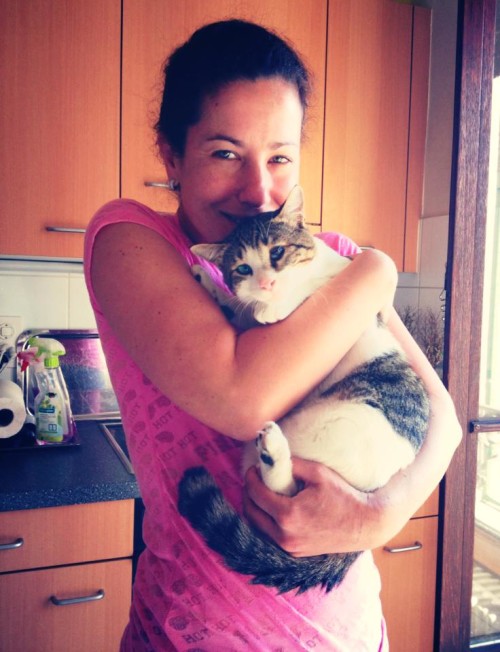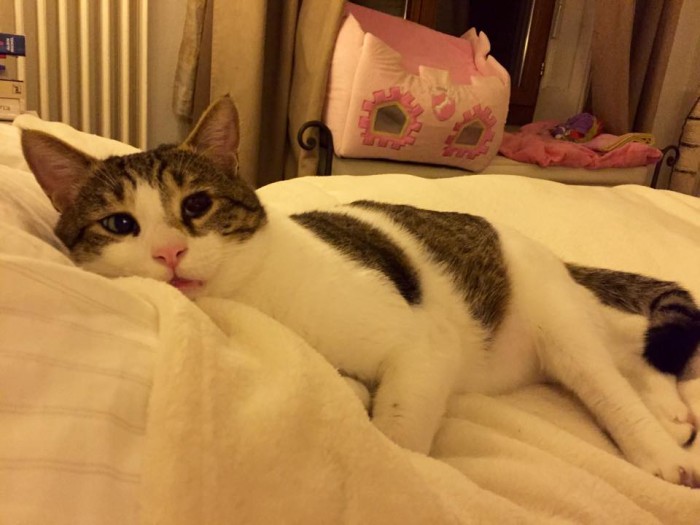 Thank you for having been part of Diego´ journey …  PLESE HELP US REMIND THE WORLD THE VALUE OF LIFE… help us continue rescuing animals in as desperate situation as Diego was…
Please Donate to Let´s Adopt Global, help us change the world, one life at a time.. 
Many thanks!
Viktor