We only know bits and pieces of this story, as days pass by we are putting the whole horror puzzle together. Please read and SHARE this post, in the hope that this horrific case, and they way we are going to completely turn around the life of this dog, helps increase awareness about animal abuse and about animal rescue.
This is what we know…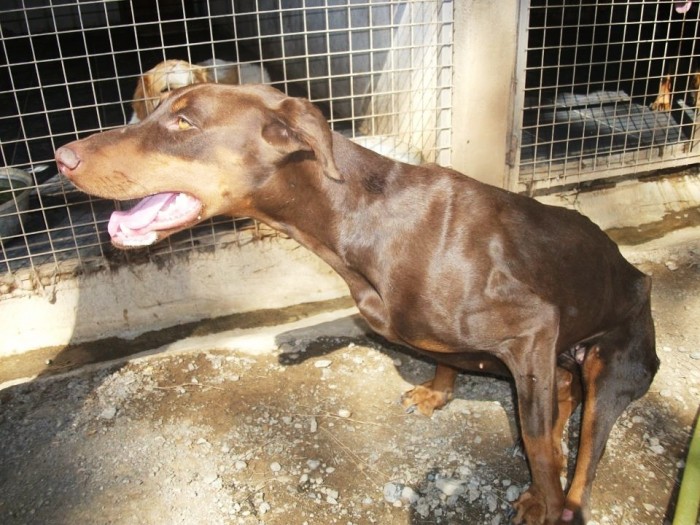 Marmaris, Turkey, just outside the city limits in a forested area away from sight someone shoots three Dobermann dogs.
It must have been an execution, the dogs didn't even try to run away. Two of the bodies were found together, a third dog, a female, was found like a broken toy by a nearby river. She was still breathing. She must have been the third on line to die, and the only one that managed escape.
This dog was Ayten Hope. Ayten means Shiny like the Moon in Turkish. It's a beautiful name.
Someone found the barely breathing dog and took her to a local vet whose name. Sadly, we can't provide you here with the vet's name and personal telephone number, but as you will understand God knows that's exactly what I would like to do.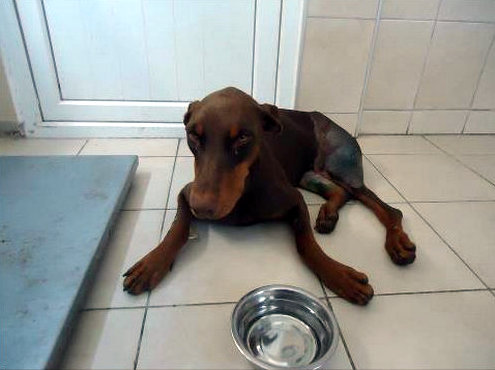 Over the course of two months, this veterinarian proceeded to operate the dog twice, but the result of the operations are something that could have been done by any street butcher. You could safely say she experimented on the dog. After keeping Ayten Hope for two months in a total state of neglect, the veterinarian dumped her at the city pound, by now near paralyzed, barely able to stand, unable to walk properly due to excruciating pain.
The vet just dumped the dog and walked away.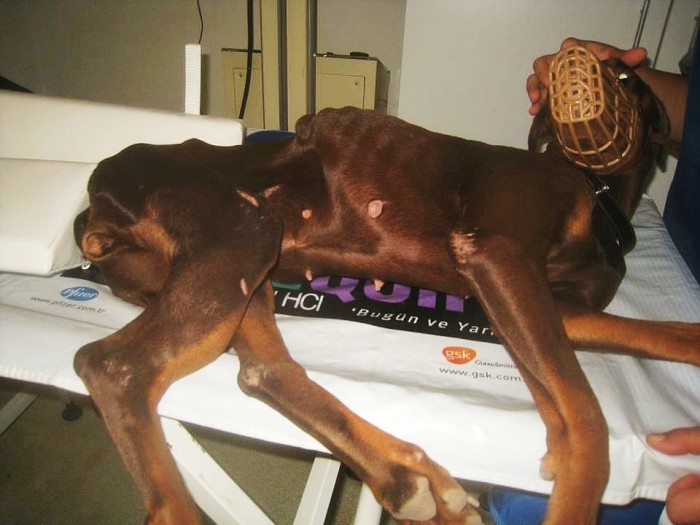 Shot, trying to survive in a pound, experimented upon by a butcher with a veterinary degree, nearly paralyzed, a group of shelter volunteers of the Marmaris Animal Welfare Group spotted her, trying to crawl her way among hundreds of other dogs. Ayten Hope was taken to the safety of a foster home.  From that moment on, the shelter volunteers searched all over for someone able to handle this case… and then, just when they were about to give up, they found us.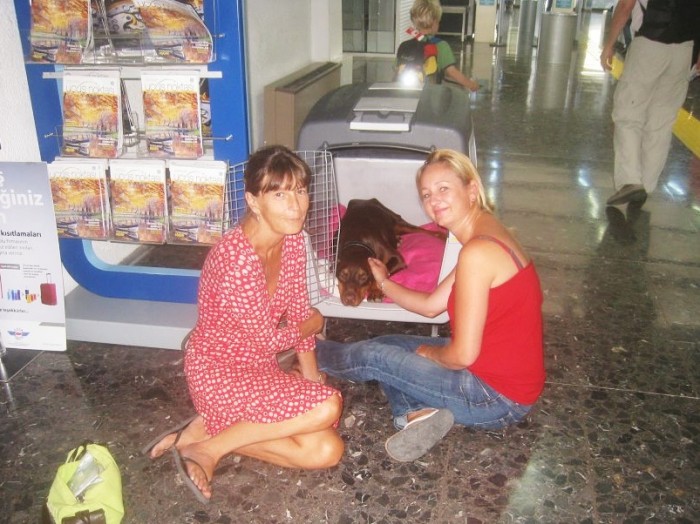 Anyone that has ever worked with us will be familiar with what follows next, because it is our usual procedure… within days Ayten Hope was on board on a Turkish Airlines heading to Istanbul. Upon landing Ayten Hope was picked up at the airport and rushed to our vets for an initial assessment.
X-rays were taken, and what those X-rays revealed tell a story of appalling brutality and veterinary malpractice.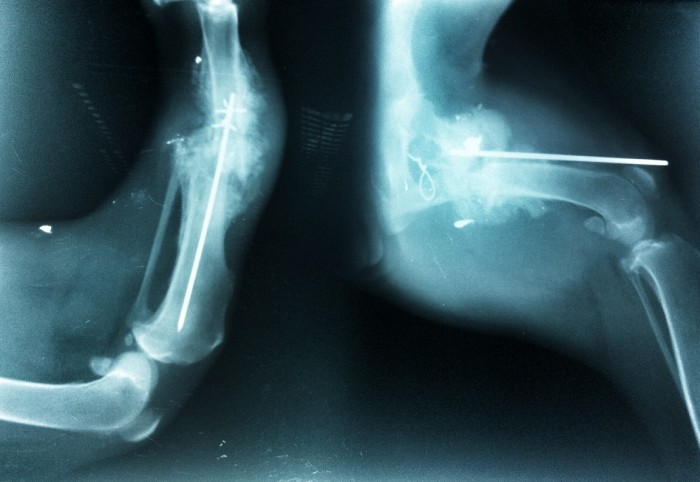 You don't have to be proficient in veterinary medicine to understand this image, but here I am going to reproduce what one of the leading trauma experts in Turkey told me today:
"The bone has reproduced itself and set wrongly. There is bone loss and infection in both legs. Both legs are affected by necrosis due to the inadequacy flow of blood caused by the botched operations. The current pins will be removed as they are positioned in a totally useless way. There is nothing that can be done to improve the condition of the second leg as the second pin has also been placed in a completely crazy and useless way.
I believe Ayten Hope had any chance of walking and recovering after the shooting if that so-called-vet hadn't sabotaged her like this. I don't advice amputation because she is young and strong and can walk for little stretches at the time whenever she manages to stand up, but as she gets older and heavier she will stop walking altogether and probably remain paralyzed."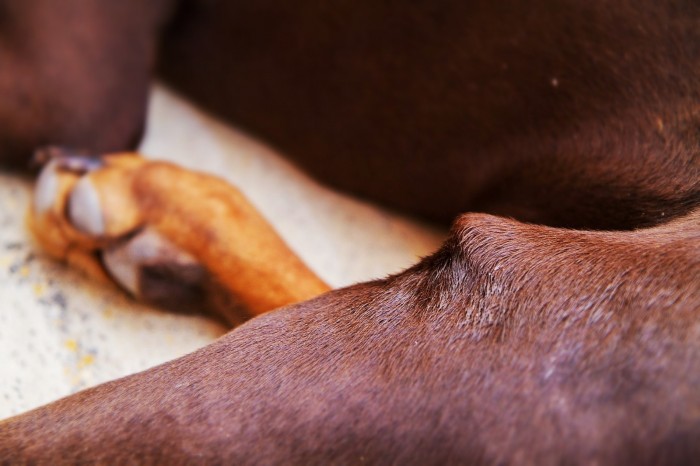 Very disheartening… but … then, whilst the conversation with our surgeon was taking place I was already with someone on the phone. After listening to the entire story and looking at the pictures and the X-rays the person at the other side of the line said the following: "Bring her to me".
That's all I needed, a glimmer of HOPE in the darkness …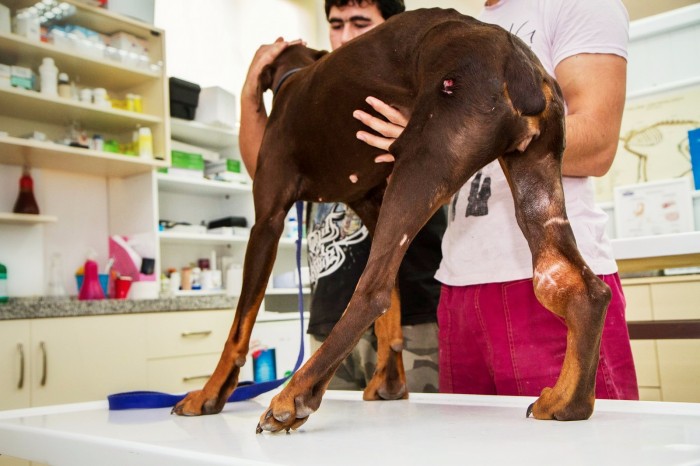 In coming days Ayten Hope will fly to one of the world's leading specialists in orthopedics and neurosurgery. He is someone I have worked with in the past and with reputation of a mad genius  he is precisely what Ayten Hope needs today, someone that pushes the boundaries of possibility and surgical endeavor.
This is Ayten Hope asking you:  please, come in, help us, join me in my rescue, I'm just a dog, but I matter too.
This won't be easy, this won't be cheap, but seeing Ayten Hope running again one day will be something you will never forget, and you'll be proud to say: I was part of the team that saved Ayten Hope.
—
Update October 31
As promised, last week was an amazing week for Ayten Hope.
On Thursday the 25th Ayten Hope boarded a Turkish Airlines plane that safely transported her to the country that will be her home for the next two months whilst she goes generic xanax price walmart through the operations that will fix her legs and give her back the quality of life that she lost when shot by her owner and experimented on by someone that more than a vet is a butcher.
The following pictures describe what this amazing week has been for Ayten Hope…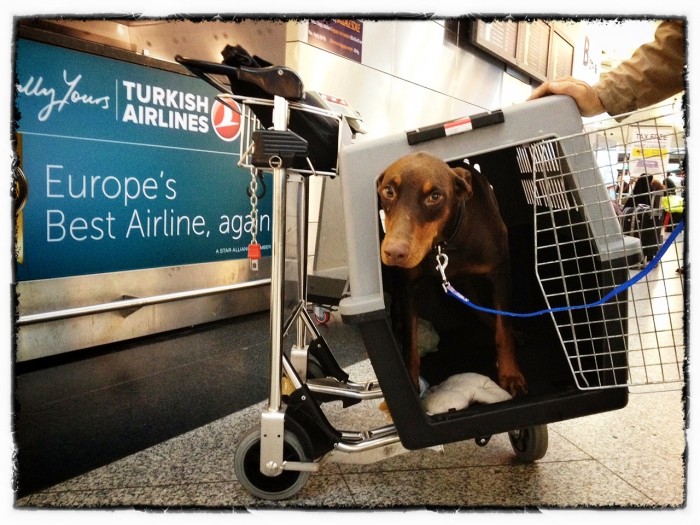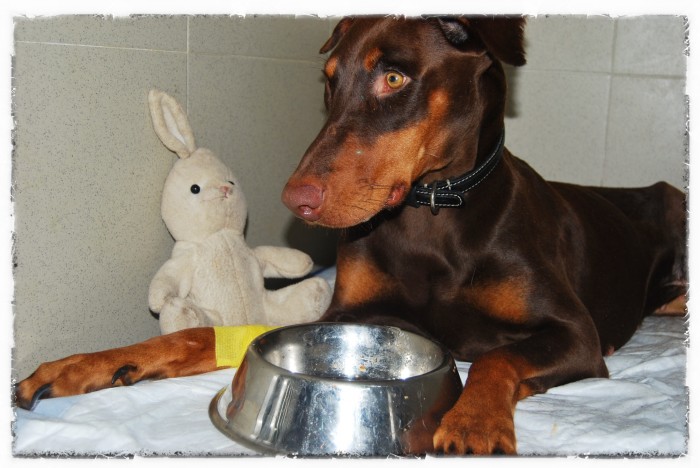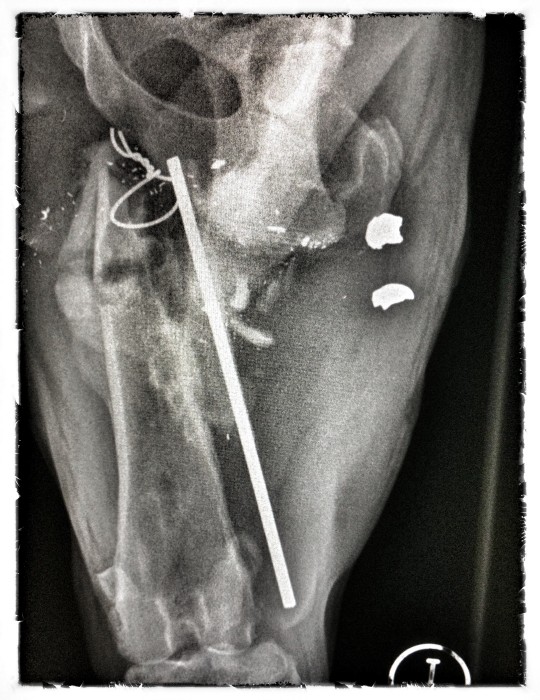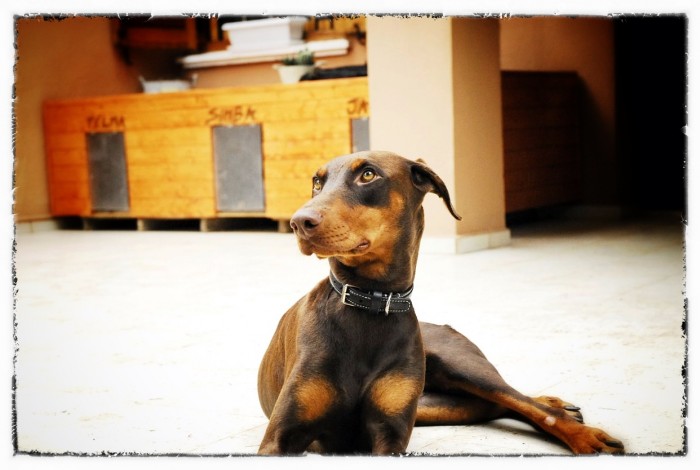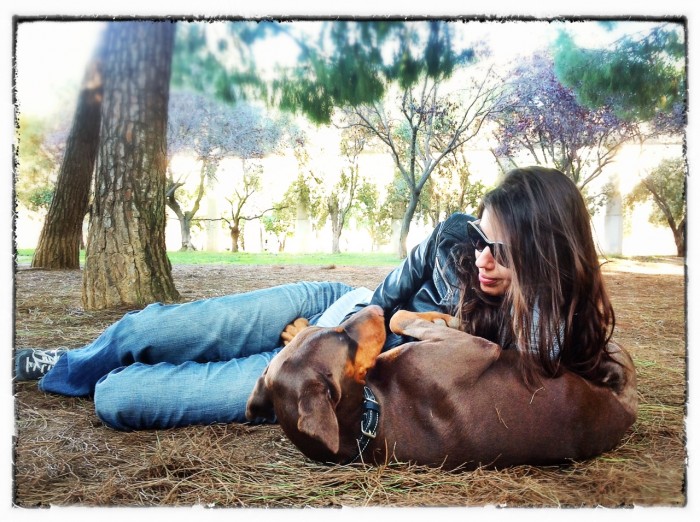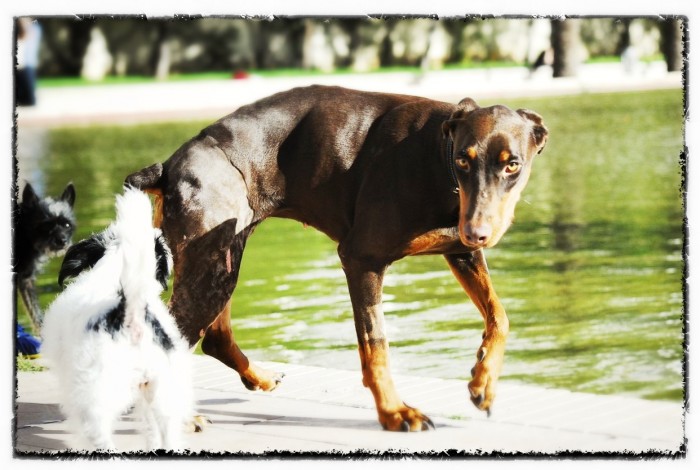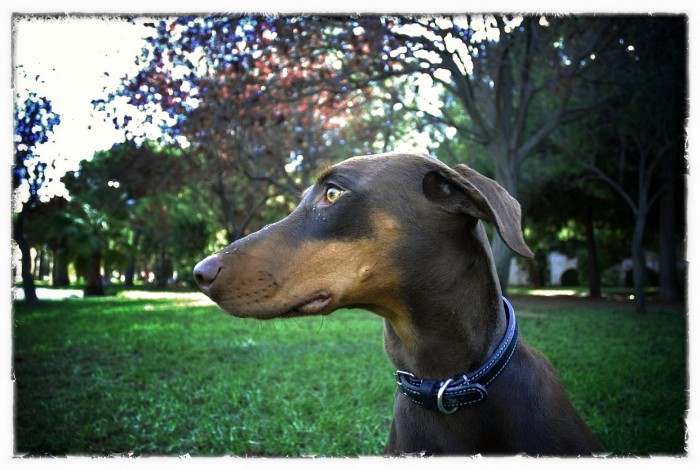 Ayten Hope's journey is not over yet, as a matter of fact, it has just began. Over the following months she will go through two, possibly three operations to fully restore the use of her legs.
Update: November 5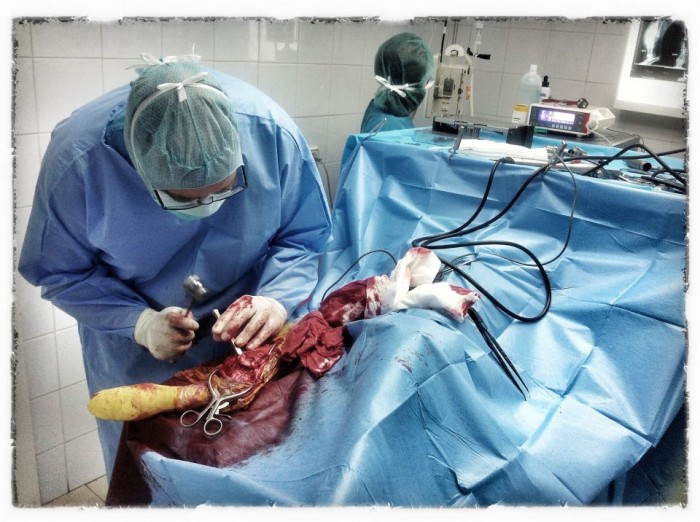 Because of the nature of our mission at Let's Adopt! we regularly meet animals whose internal strength and capacity to overcome all difficulties leave us dumbfounded, at times as shocked as the cruelty that got them to us…
If you are reading this you are probably familiar with the story of Ayten Hope, there is quite a chance that you have been one of the 245 people that have joined forces to make this little miracle happen.
On Friday Ayten Hope was operated. We had to break the leg again, figure out the best way to take out the metal piece inserted by that criminal vet in Marmaris, eliminate all the bad bone formation that Ayten's body had created and create a supportive structure that allows the formation of new bone. We had an added challenge. As Ayten's other leg is not fully functional we needed to make sure that she would be able to use this operated leg from day one.
To do this we used two surgical steel plates, from the world's leading manufacturers. The plates alone cost over 1000 USD… and that was just the plates!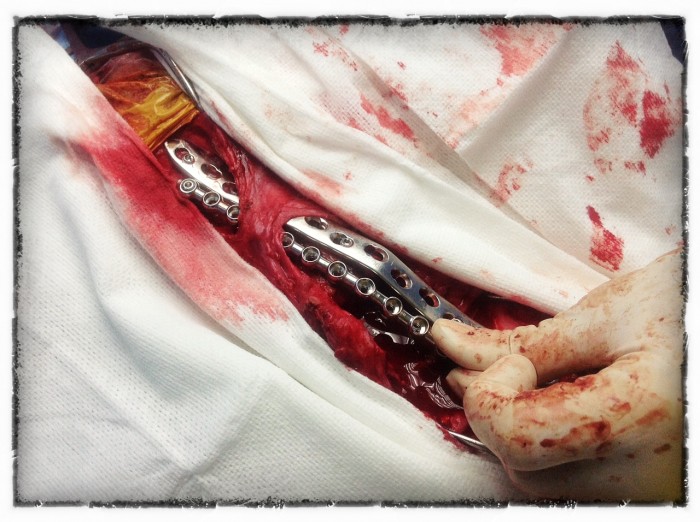 There are many ways to do a surgery like this one, but there is only one way to maximize the chance of a positive outcome, and that is to use exclusively the best equipment and professionals available.
It was a long surgery, close to four hours. We used the most sophisticated equipment and we took every precaution to prevent the onset of infection, the biggest enemy in this kind of procedure.
When it comes to an animal's life, for us, there are no shortcuts…
I have prepared a video that takes you to place very few people ever get to see, the inside of an operation room. I want you to see this, so that you understand the extent we go in each and every case. I never showed this before, instead just published the before and after pictures, but I feel everyone needs to see this to understand… Please Watch this video…
Update November 8, six days after the operation:
The improvement is astonishing… Ayten Hope's operated leg is progressing extremely well, there is no infection and the implants are doing their function wonderfully well…
UPDATE November 22
Ayten's continues progressing wonderfully, she walks with ease, wants to run, she's full of energy, she's in love with life and life loves her… Here is a video of her:
Our mission is not over yet. In a few days Ayten left leg will be operated, and that's going to be a much more complicated operation as chances are the muscle is contractured (muscle mixes with bone matter and becomes solid).. That leg cannot remain in the condition it is right now. As it is it's doing nothing but hurting Ayten and stopping her from having a decent life..
===
Update January 31st
The second operation took place… and it was hard.. very very hard… but Ayten went through it like a brave, and she fought, and she healed….
Here are some of the incredible pictures of her second surgery and at the end… a surprise.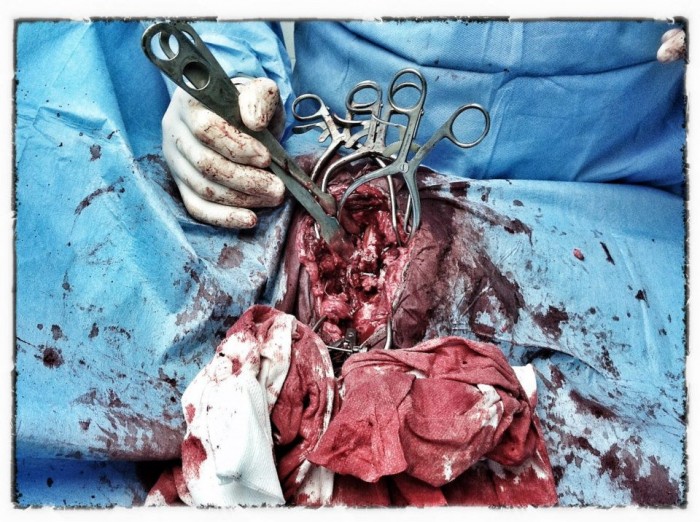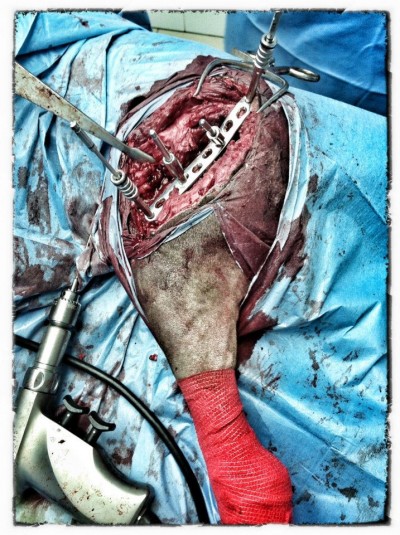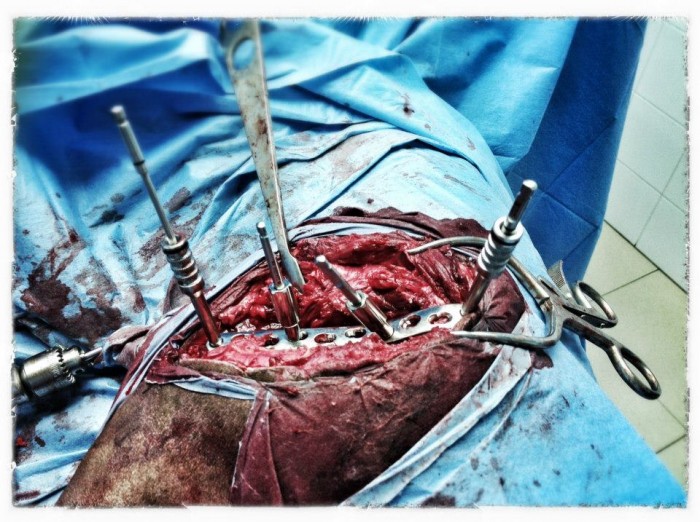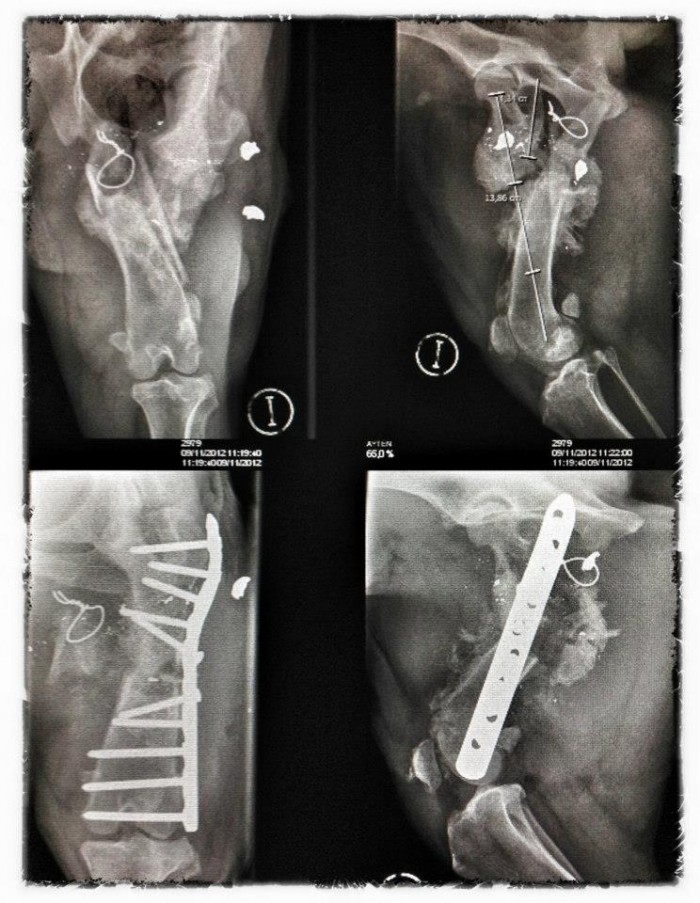 And this is it!!!!… this is how Ayten Hope looks today!!!!!!
We made a promise.. we would completely change the life of this dog, transform it radically and absolutely, so that she could live the life she deserves.
That was our promise, we fulfill our promises… and this is Ayten Hope today…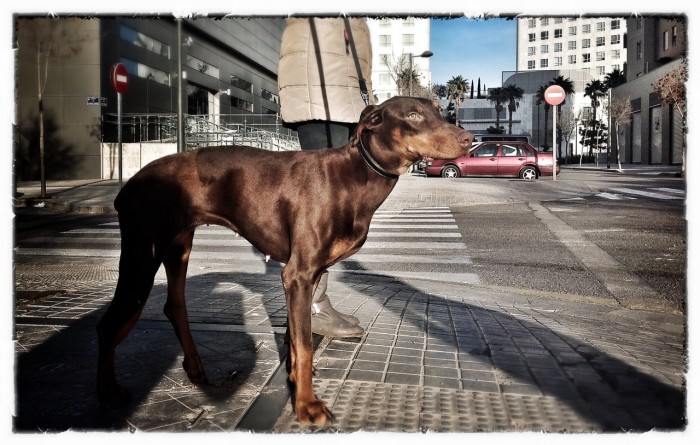 ===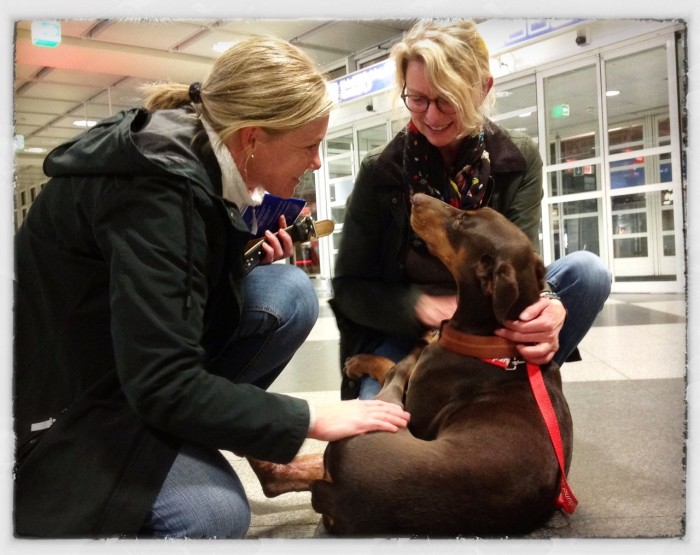 Update June 11
Ayten Hope has closed the circle… she is finally home.
What an incredible rescue this was… from Marmaris in the South of Turkey to Istanbul, to Valencia to be operated and rehabilitated and finally, adopted in Germany, where she will spend the rest of her long and prosperous life…

Here are some images of Ayten Hope today… what else can I say?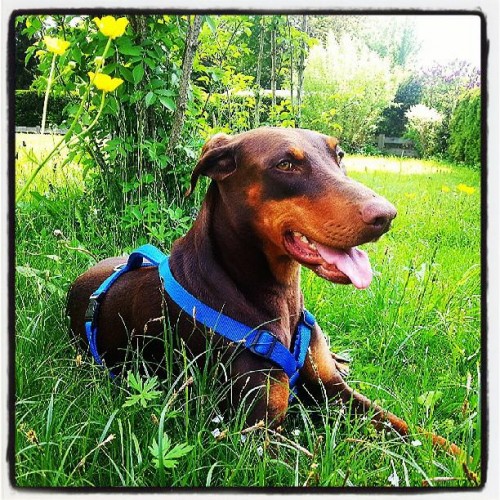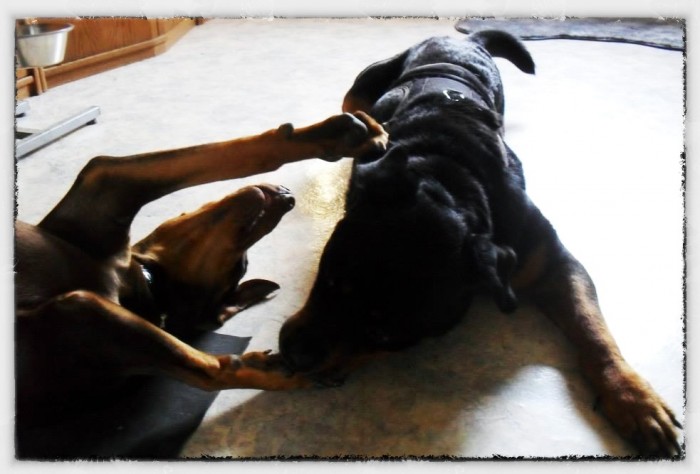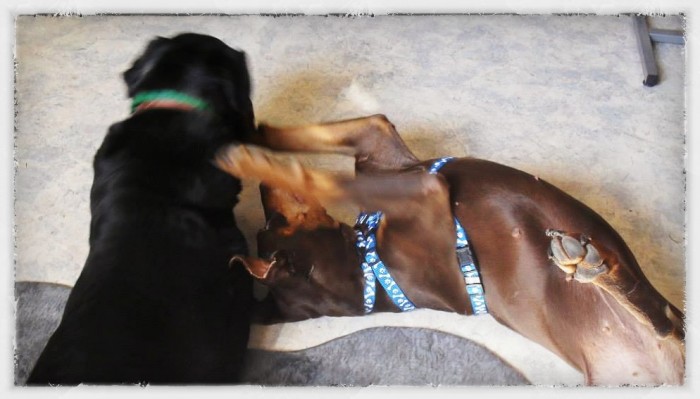 ==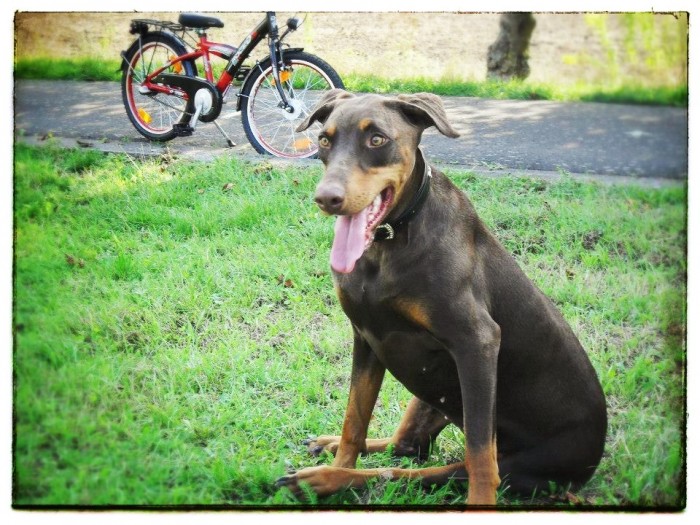 UPDATE August 28
Ayten Hope's family just sent us a few pictures of her.
She is doing amazing, she has lots of friends and even a boyfriend, Pedro, a Three Legged Turkish Rotweiller that we rescued a few years ago… so there she is, living in absolute bliss, safe and knowing that she will never… never.. never ever, experience horror again. 
Never… Never…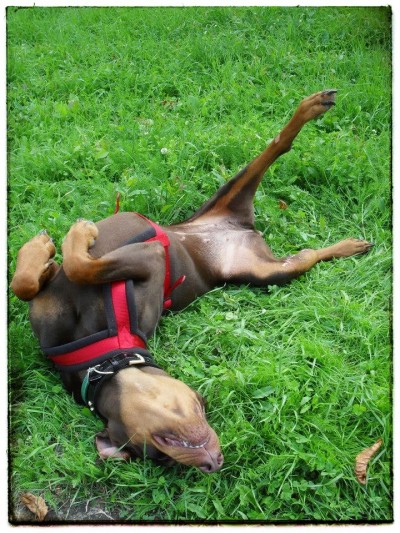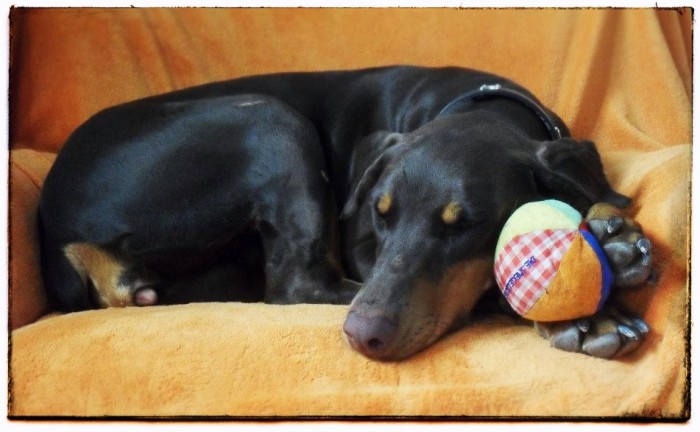 Ayten Hope was treated and rehabilitated thanks to the amazing support of our incredible community to the Simba Fund. Please, should you wish to support our work so that we can continue saving animals in the same desperate circumstance as Ayten Hope was, please contribute to our working Fund today…
Many thanks!…
Viktor