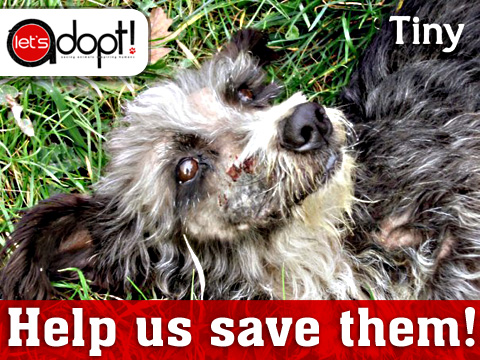 Dear Friends,
This morning Alexander and Tiny have left Turkey towards their new homes in Belgium.
I want you to look at their pictures and understand that the only reason why we have to send amazing animals like them to Europe is because here in Turkey NOBODY WANTS THEM.
This is one of those sad facts of life that we have come to accept. The only thing we can do is to continue doing our very best to lead and inspire our community of animal rescuers and hope that they will, in turn, spread the word about adoption, about animal rescue, about Let's Adopt!, about being a decent human being.
Maybe we are hoping too much, who knows.
Today we have saved two more lives.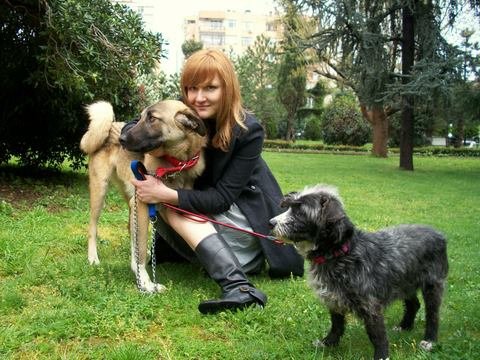 Saving animals has a cost though… Today I'm going to tell you about the cost, in complete detail, of saving Alexander and Tiny… ready? here we go…
Alexander:
80 days pension cost x 20 =       1600 TL
Vaccinations =                                       80 TL
neutering operation =                      250 TL
Blood test + Microchip =                 120 TL
Flight from Izmir to Istanbul=      220 TL
Excess fare airline =                          320 Euro
Tiny:
40 days pension cost x 20=           800 TL
Veterinary treatment =                   950 TL
Blood test + Microchip =                 120 TL
Excess fare airline =                          120 Euro
Total: 2503 Euros.
To this we must add 340 Euro of the plane ticket of our flight volunteer and we are not counting possible veterinary premier expenses that may be needed, like in the case of Coco or Umut.
Grand Total rescue Alexander and Tiny= 2.843 Euros  / 3. 800 USD.  That is 1.900 USD per animal.

(I bet you never imagined it to be so high…)
Let's Adopt!, contrary to the vast majority of Animal Rescues DOES NOT APPLY A REHOMING FEE. NEVER. EVER.
The reason for not applying this fee is a "cultural one". Here in Turkey some people's mentality is twisted beyond recognition and they identify the concept on Adoption fee with dog selling. So… in order to avoid confusing those poor mentally ill people and to have to spend any time explaining them what we do we decided not to apply rehoming fees.
How do we finance our rescues? I tell you how.. with A LOT of effort, understanding and patience from our pensions, vets, etc.. The rest of the money comes either from our personal pockets and from contributions from our members to our Simba Fund.
So.. as today this is the cost of sending two animals to Europe from Europe: 3.800 USD or 1.900 USD per animal.
The cost of sending animals to the USA and Canada is much higher, and it depends on the size and weight of the animal.
This can be confirmed by the hundreds of people whose rescues we have saved and have contributed nothing. Or by the hundreds of families who have adopted our animals and who have NEVER paid a single cent in rehoming fee. Others, very few have helped us as much as they could, but those were the exceptions.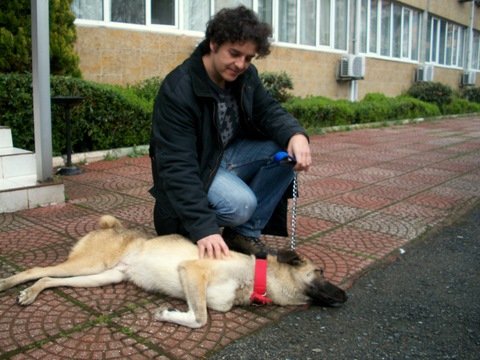 Now that you know all the details I would kindly request your assistance in contributing to the rescue of our last 10 Turkish rescues, currently waiting to be flown to Europe and the USA. Nobody wants those animals here, so we must send them to those families who will offer them a second chance in life.
Help us save these innocent lives, please contribute to the Simba Fund through our Chipin:
Kind regards
Viktor Larkhill
viktor@myletsadopt.com