.
What you are about to witness is a true story.
Meet Wendy.
Wendy lived in a garage with her owner's other dog. One day the other dog attacked and hurt Wendy, and her owner — rather than get medical attention — simply threw her out. Wendy survived, and being a loyal friend, she did not run away, staying in the neighborhood. Her owner brought her back to live in a different garage. Wendy spent her days in filthy damp darkness, slept on the bare floor, and received food every couple of days. The garage was unlocked but Wendy still did not run away, because this was all she knew.
This was home.
Soon Wendy fell sick and again received no medical attention. Her condition worsened, her skin dried up and started cracking, flaking and bleeding. The floor under her became smeared with her blood and dying infected skin.
Then Wendy also fell pregnant.
She spent her entire pregnancy in these conditions. She gave birth in the same garage. She faithfully continued trying to take care of her babies, while sick, bleeding, desperate. She kept trying to be a good mom even when her puppies started dying one by one, from hunger and diseases.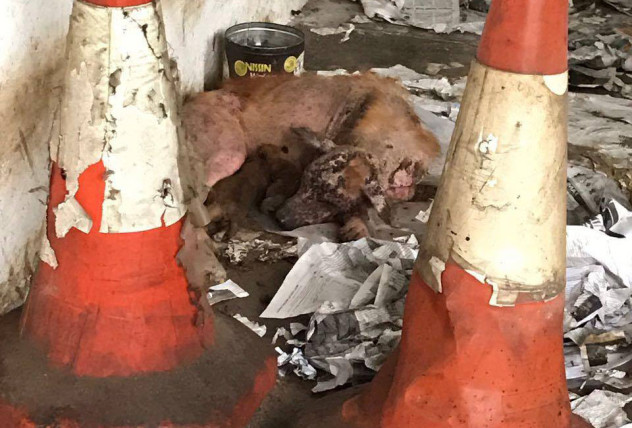 When our Indonesian volunteers learnt about Wendy they immediately organized her rescue. During the rescue Wendy kept looking and barking affectionately at her owner who was also present — loyal to the end, unable to realize the full extent of the criminal betrayal she had suffered.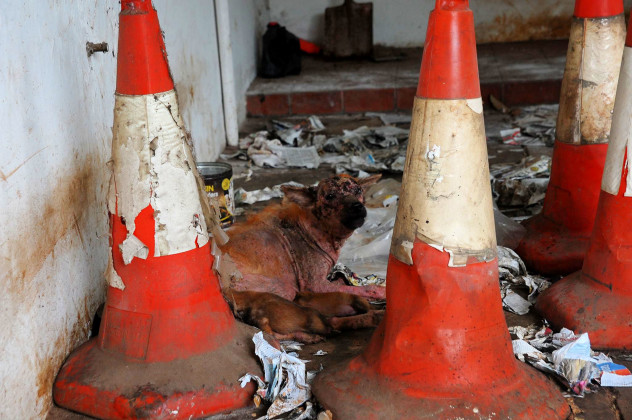 Wendy is with us now. She was immediately placed in a veterinary clinic and a battery of tests were performed to establish a correct diagnosis, and ensure every condition she is suffering from is found. Tomorrow we will share an update on her medical state, stay with our Facebook page to catch it.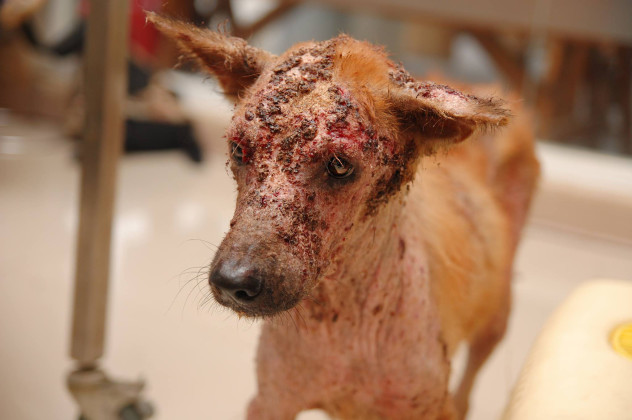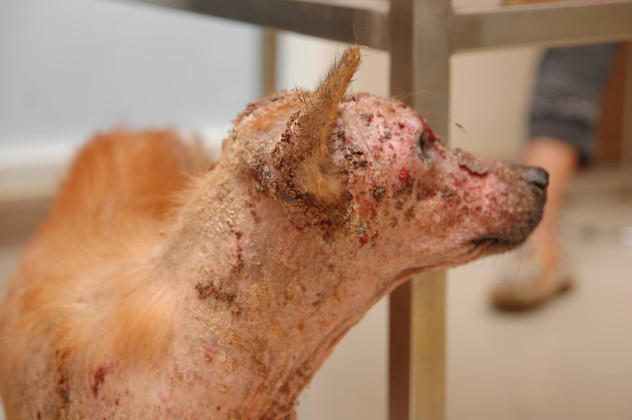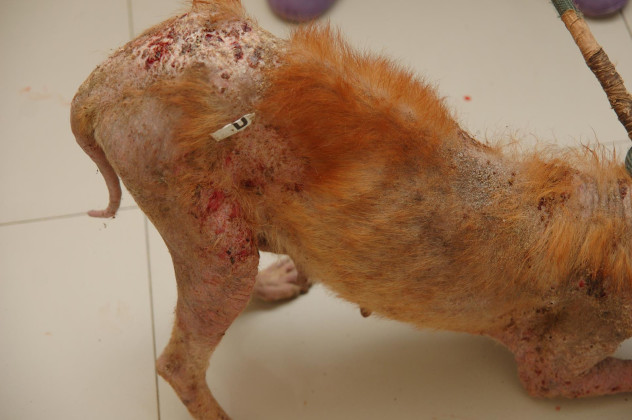 Wendy's two surviving pups haven't even opened their eyes yet. They were immediately started on puppy formula milk as Wendy should no longer feed them once she begins receiving treatment.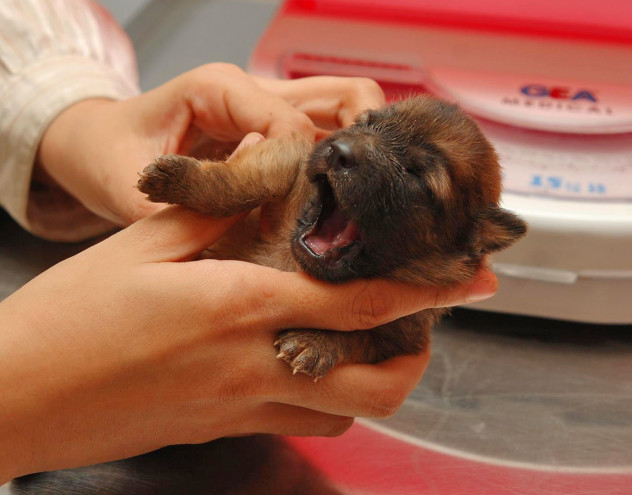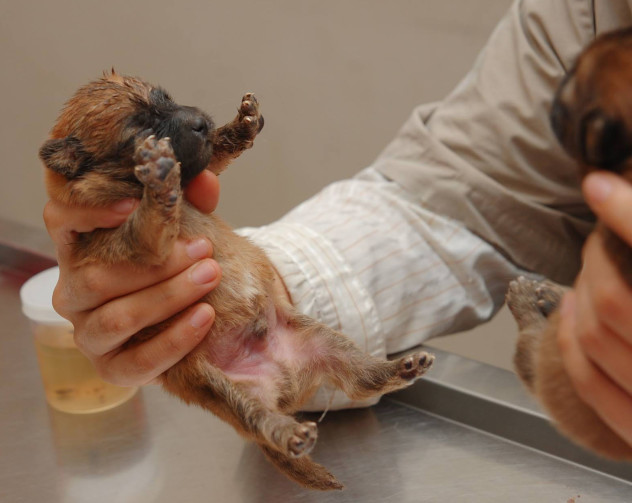 Wendy's story is one of loyalty repaid with betrayal. One of desperation followed by hope. Will Wendy live to find a loving owner and a good home? Can we save her and her puppies? The decision is in your hands, today and in the next few days.
Please help us save Wendy and her pups by donating towards their rescue and treatment fund. We believe in this little family, do you?
Donate in US dollars:

Donate in Euro: