.
If you think you know what surviving Monday means, please keep reading.
This Monday Fluff faced the worst, and lived to tell the story.
Somehow having strayed onto a major boulevard of a large city, Fluff was hit by a car. Perhaps even a few cars. His broken body was found by kind people who rushed him to a veterinary clinic where a grim picture unfolded.
Fluff's skull, upper and lower jaw were in pieces. 
Apart from breaking his head and causing multiple severe fractures, the impact had caused cerebral oedema. This means Fluff's brain had swollen and the swelling was affecting his motor functions, vision, breathing. Fluff's pupils were dilated and he was unable to control his body. The vet team immediately administered pain relief and slightly sedated the boy to stop him from constantly hitting his head in the walls and bars of his compartment.
Thankfully the Xrays and ultrasound examination revealed that there was no internal damage, and most important — no damage to the spine. His body was covered in surface wounds and one ear was badly torn.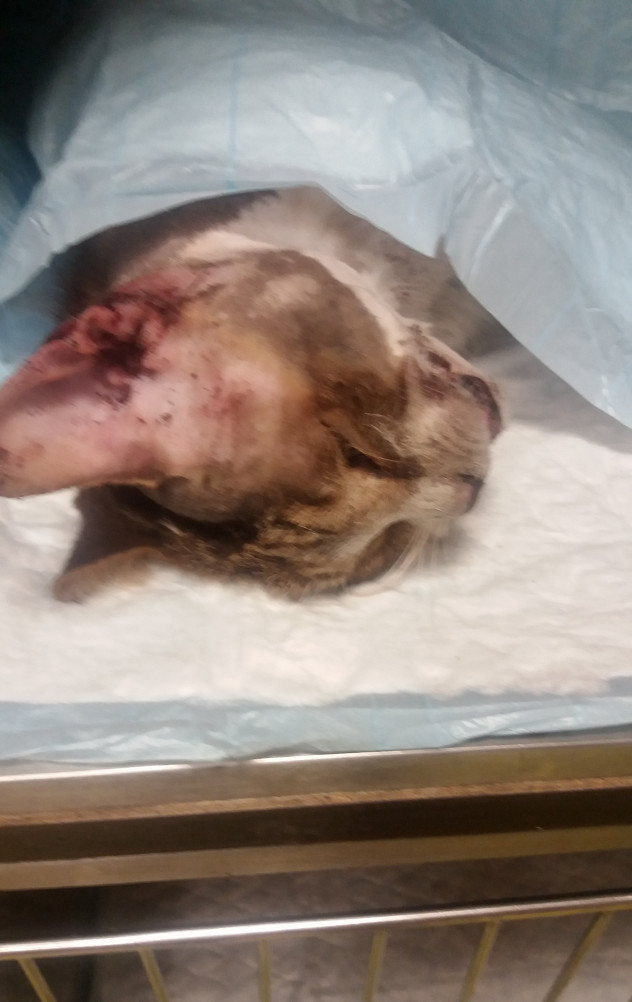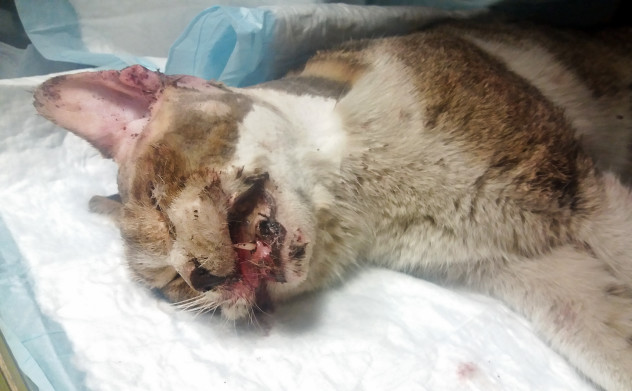 Thank you if you made it this far. Now on to the good news.
Fluff is a young boy, and he is strong. He can survive this and he can recover fully. He can live, he wants to live and we want to grant him that wish.
Fluff will need a series of surgeries, the most urgent one of which has already been performed, applying fixation to secure the worst of the damaged jaw. During the emergency stabilizing surgery a large part of Fluff's upper jaw, together with a canine tooth, simply came off, and could not be reattached. When the site heals enough for the fixation to be removed, the damage will be reassessed and next steps planned.
Fluff survived his worst Monday. Please help him live to see next week.
Donate in US dollars:

Donate in Euro: