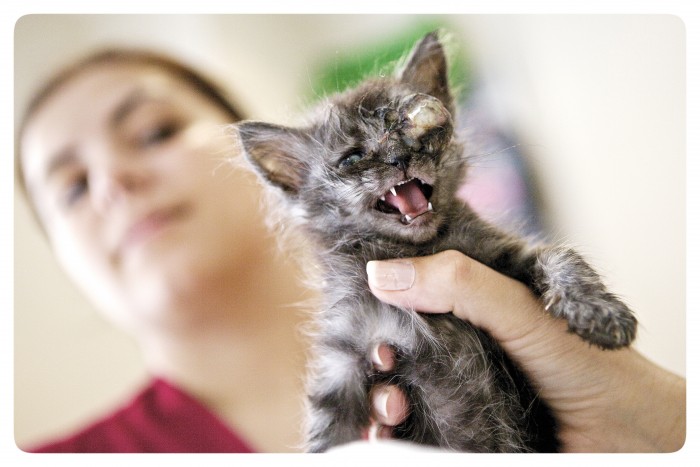 PLEASE PUT THIS KITTY OUT OF HIS MISERY, SHE SAID…
WE CAN DO BETTER.. HELP US SAVE LITTLE CARLOS´S LIFE..
Mother nature can be awfully cruel, we know that, but when you combine it with cruelty and callousness on the part of humans it can be completely devastating.
This is Little Carlos… He is just a tiny baby, not even 300 grams of skin and tiny bones. Loaded with a million fleas and worms he has been taken to the clinic by a self-professed "animal rescuer" with a clear goal in mind. She specifically requested, demanded, insisted on Little Carlos to be killed.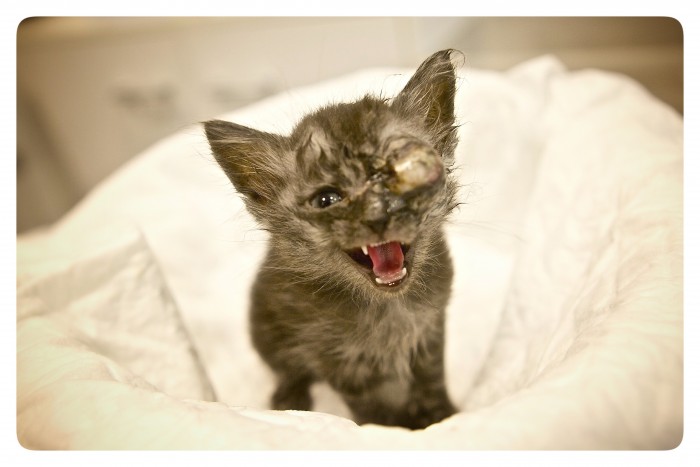 Carlos arrived to us in an absolutely terrible condition, his left eye has literally exploded and is perforated, he is totally anaemic and the fleas that have been drinking his blood since he was born have made him even weaker.
I honestly don´t understand where this poor baby found the strength to hold on to life for as long as he has.. 
How on earth can an animal lover turn into an animal killer at the merest sight of an unsightly injury? I don´t understand. Our first impulse is always to help the animal, to treat him, to heal him and to find him a forever home, but not everyone thinks that way, so faced with an injury such as Little Carlo´s some people´s reaction will be to kill the animal and get "the thing out of his misery".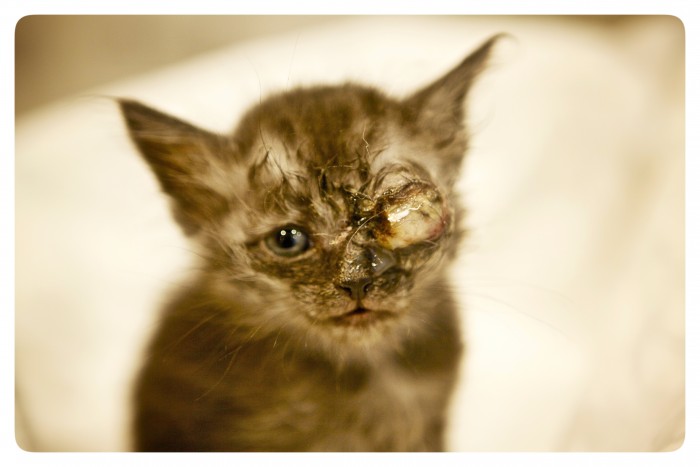 "The thing out of his misery…". Those words should be banned.
There we were in front of someone that had gone from animal rescuer to angel of death. Full circle. Her soul is dead now.
The woman continued insisting that Little Carlos should be killed, and so that point we just took the kitty in our arms and (not so) politely asked her to leave.
Little Carlos´s life is, literally, in our hands now.

If you are reading this you have seen us transform the lives of hundreds and hundreds or animals and you know better than just rush to kill.
If you are reading this you understand the value of life, that every one of these babies is unique, full of potential and has as much right to life as you, or I, or own own sons and daughters do.
—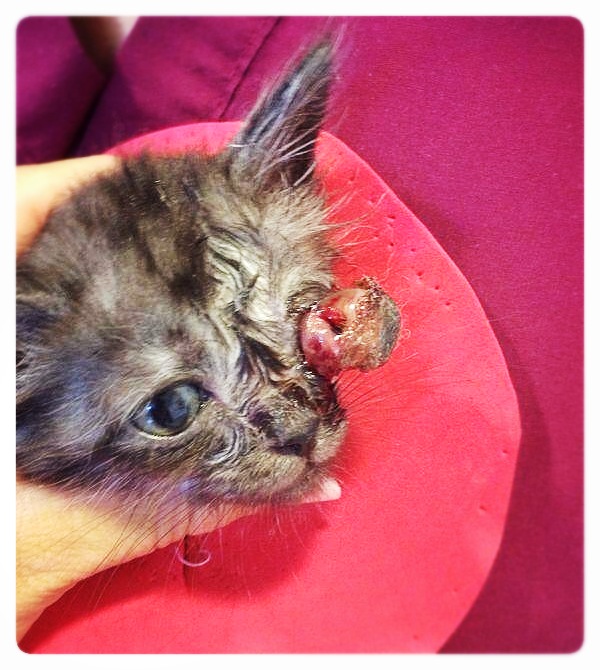 CARLOS´S EYE HAS EXPLODED!!! HE NEEDS AN URGENT OPERATION!!!
We have tried to wait a bit to reduce swelling and to improve Carlos overall condition but the eye has exploded and this can´t wait any longer.
PLEASE DONATE SO THAT WE CAN OPERATE LITTLE CARLOS TODAY!!
—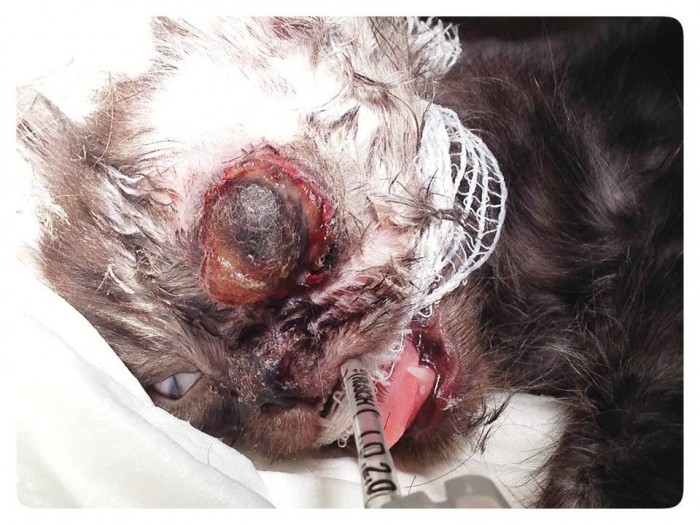 Update 17 July… 
SORRY ABOUT THE IMAGE BUT IT'S REALITY… CARLOS HAS BEEN OPERATED!!!!
We waited to stabilize him but in the end we had to operate in a hurry. We HAD to take the risk… Carlos is fine now… We'll have new pictures and an update tomorrow.
—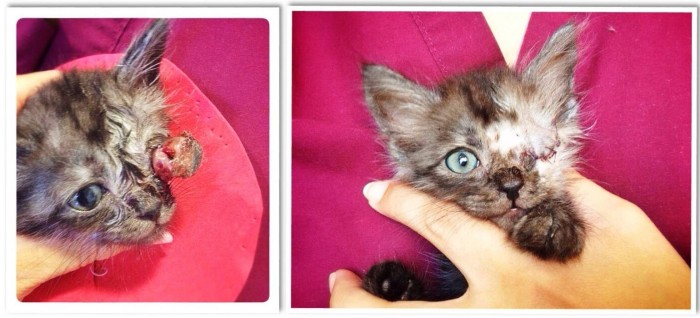 CARLITOS… KING OF THE WORLD!!!!
What a comeback!!! At some point during the operation things Looked VERY BAD but LOOK at HIM now!!!

—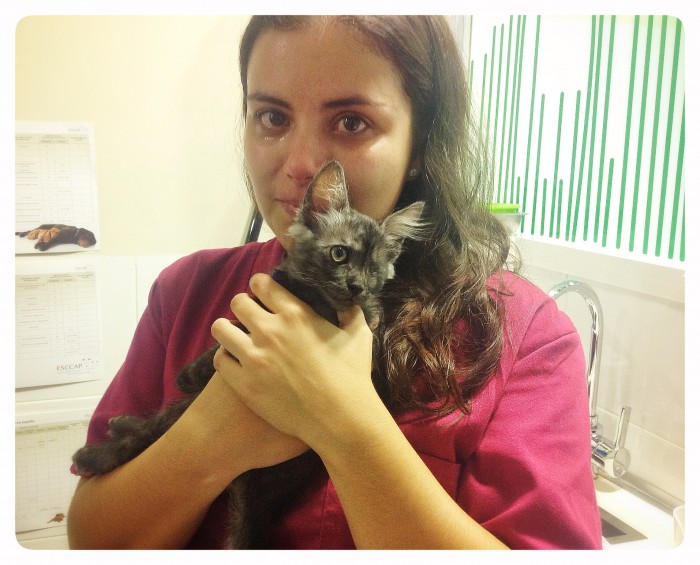 MONDAY 18 AUGUST!!!
Carlitos BIG DAY HAS ARRIVED!!! Tomorrow he will fly to the Netherlands to join his beautiful family!!!!
We can´t wait to show you his beautiful life!!!
—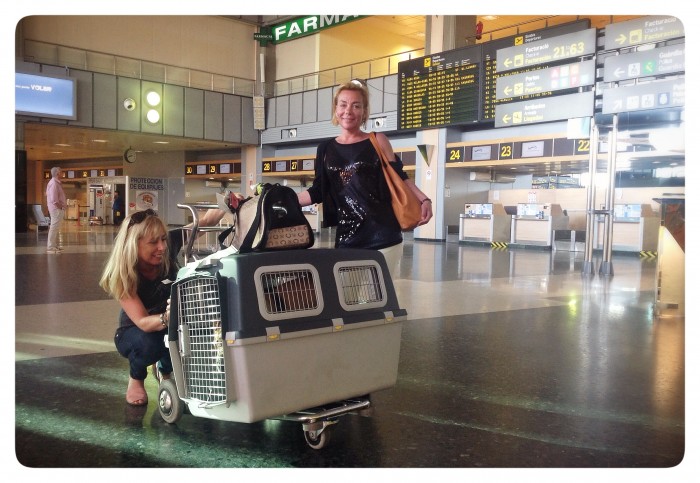 TUESDAY 19 AUGUST!!!
WHAT A DAY!!! WHAT A DAY!!!  It started at Viktor´s home.. then I went on a plane and I flew across Europe, to the Netherlands.. then I got to home and there were very tall blond people and a kid, and other cats, and everyone loves me!!!
THIS IS MY LIFE!!!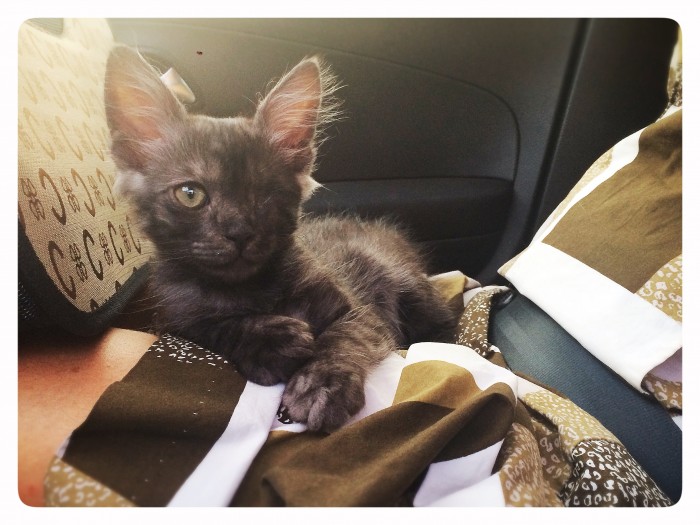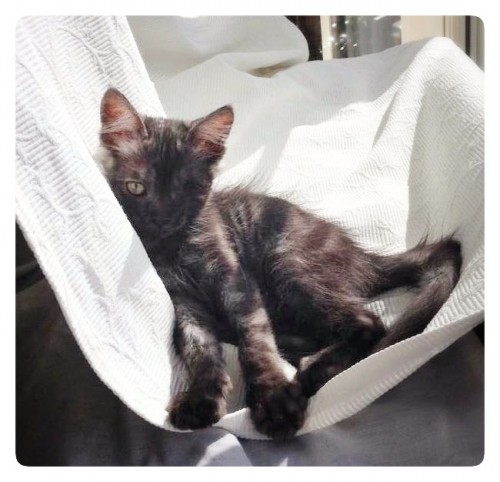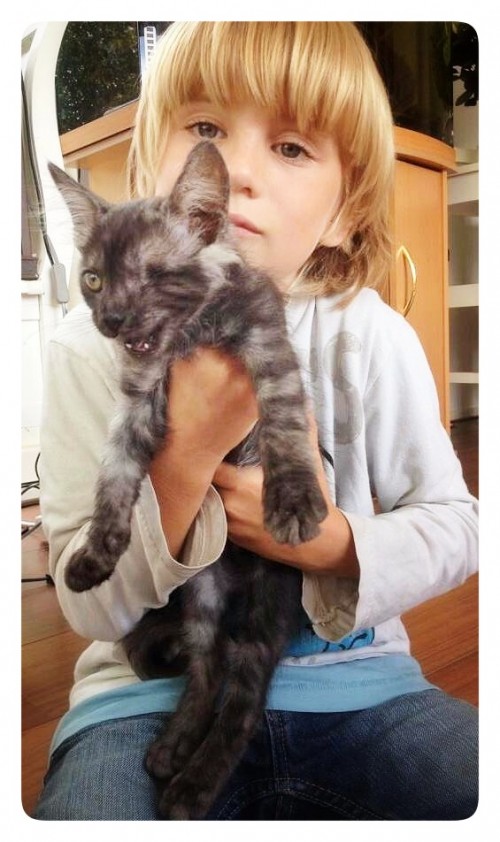 You have seen that, together, we can do miracles… Please help us save more animals in distress like Little Carlos 
Many thanks!
Viktor
TOGETHER WE CAN ACHIEVE MIRACLES… PLEASE HELP US SAVE CARLOS LIFE… SHARE THIS POST ON FB AND TWITTER…
P.S. After Little Carlos has been fully treated he is going to need the most extraordinary home. If you believe you are that home please write to me and tell me why you'll be the perfect family for Little Carlos. My email: viktor@myletsadopt.com