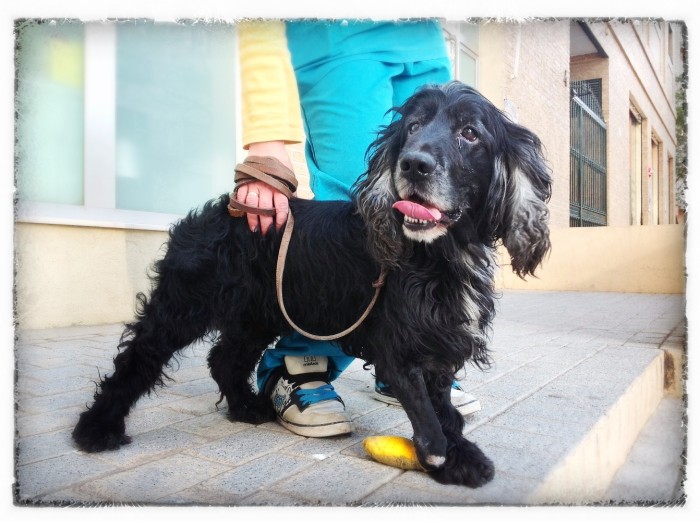 I saw him on my first visit to the refuge three months ago.
We had gone that day to cover some medical emergencies that just couldn't wait. Open fractures. Exposed bones.
And there he was, an old black Cocker tied to the wall in a dark wet corridor. I asked how long he had been there, noone seemed to know. His leg was broken, it was a bad fracture.
Even in the direst of conditions the dog was happy, there was no sign of depression in that dog. His tail wagged so hard that I remember thinking it would dislocate!.
And so we left… leaving him behind rushing to deal with the emergencies we had waiting in the back of the van…
And then, as it often happens, life took over and hoping that some other rescue group would help him I forgot about him..
Until today…
There he was, tied with the same chain to the same wall where I left him that day three months ago. The fracture was still there, and the leg, having been carried and dragged for months along the dirty floors was now ulcerated and infected.
I called him CARPI right there and then… it was his time to leave.
There is no easy solution for Carpi's fracture. His Carpal bones are shattered, and it will be impossible to reconstruct. There are only two solutions to his problem:
1. An arthrodesis. Implanting two plates that will completely immobilise the joint, blocking all motion but stopping the leg from injuring itself and deteriorating further, stopping infection. It will take Carpi a while to get used to the limited range of motion of his leg but he will be fine.
2. Amputation: It's far more traumatic for the dog, but it's cheaper, and because of it that would be the solution of choice for most vets and rescue groups. Carpi would do well on three legs, in time…

We are going to go with the first option. There will always be time to amputate if needed. Amputation is a procedure of last resort, a salvage procedure only to be performed where life is at risk of where there is no chance of a good outcome.
Please Help us Help him… Help us offer this old black Cocker a new life. As it is, it is not worth living plus there is the constant pain. We can end this terrible injustice, together.
This is the kind of effort that day after day Let's Adopt! Global has become renown for. Anonymous people from all over the world pulling together resources and helping transform the lives of ONE ANIMAL AT A TIME.
Today it's Carpi's turn… Any contribution, no matter how small, will help. Please look again at his video and ask yourself whether is worthy of your help..
I think he is..
Please, HELP US SAVE CARPI TODAY…
===
UPDATE 1st of May
The operation was a total success… Carpi is an amazing dog with an incredible zest for life!.. Here is a short video of him in the fields around his foster home in Valencia..
Don't worry Carpi, you will be travelling home soon…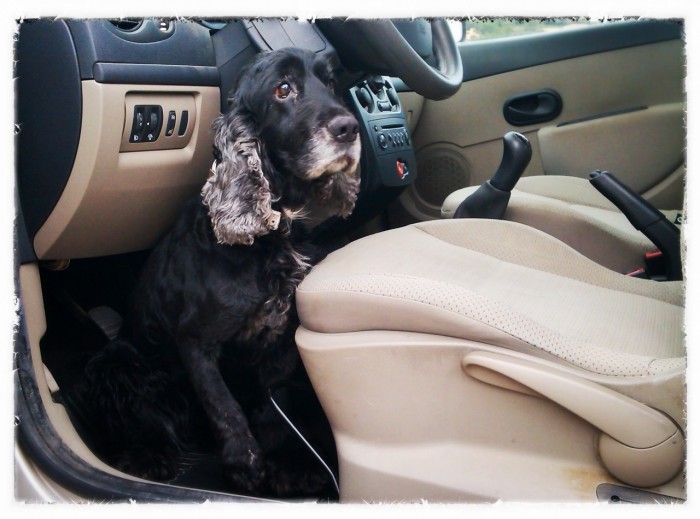 Update August 5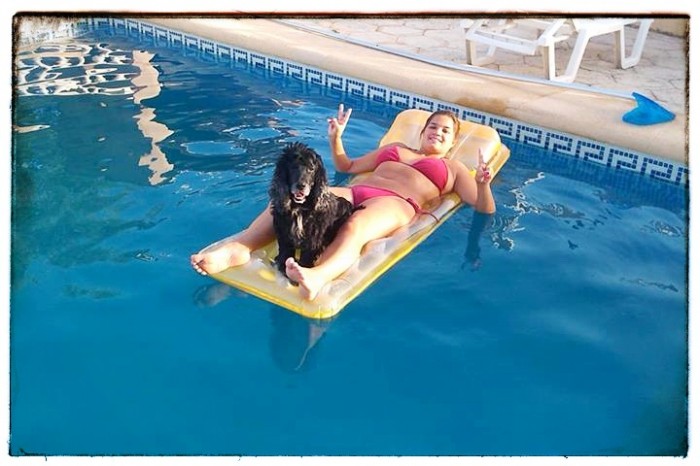 Mad dogs and Englishmen get out in the midday sun….
Carpi is still looking for a GREAT home, but in the meantime he's making the most of out life!