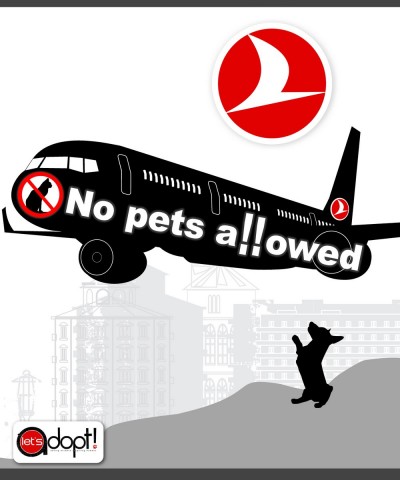 Let's Adopt! is presenting Turkish Airlines with the World's Worst Airline for Pets Award.
It's a traveler's nightmare, moving to another city with your pet, arriving to the Turkish Airlines Check-in desk at the airport and being forced to make an impossible choice: Board the plane but leave your beloved family pet behind.
That Turkish Airlines is not particularly fond of animals doesn't come as a surprise to anyone.
Four years ago Turkish Airlines shocked the world when some of its employees sacrificed a camel at Istanbul Ataturk Airport to celebrate their job done.
The animal was killed, quartered and the bloody pieces of meat distributed amongst workers.
You would have thought a member of the Star Alliance would have learned its lesson but no… For the last year we have been receiving an astonishing number of emails from angry passengers informing us that the reservations of their animals were cancelled at the very last minute.
Complaints were put forward but no action was taken.
Let's Adopt! has tried for the last year to improve the procedures of the airline but all efforts have been in vain. Dog reservations are being cancelled across the board.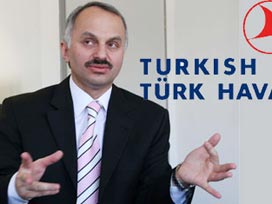 Today we were told that Temel Kotil, president and CEO of the Turkish Airlines , was not available for comment, but instead H. Ilyas Demirbek from THY Ground Services left the following comments in our Facebook Page: We give priority to humans. Animals are ENEMY to Turks.
Bearing in mind that Ground Services is in charge of handling animal passengers I guess there is little else to say (!!!)
Next time you fly to Turkey, look at your dog and think of having to leave him behind. We encourage all passengers flying in and out of Turkey to make alternative arrangements until the situation at Turkish Airlines is normalized.
Let's Adopt! recommends the services of Iberia, Air France and Lufthansa for Europe bound flights.
Have you got any bad experience in the way Turkish Airlines has handled your animals? Tell us, leave a comment here…
Viktor