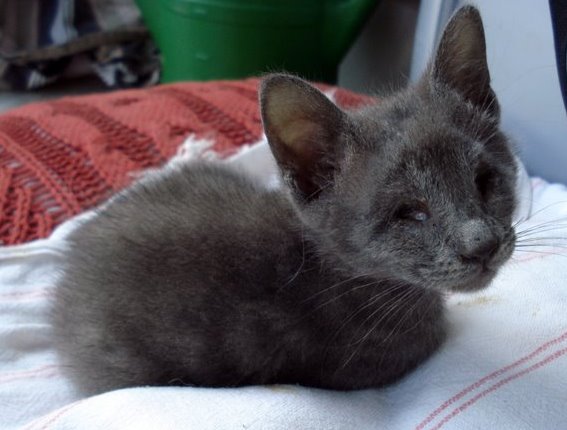 48 hours, that's the life expectancy of a rescued kitty in the hands of your average turkish animal lover.
If after 48 hours a solution is not found, the only alternative for a great number of animal lovers in this country is to dump their rescues in a park in the middle of night.
You see all those Facebook posts by animal lovers in need of finding an urgent home for their rescues. Now, think about it… where do those animals end up?
I know where… they end up in parks, in forests, in factories… they end up dead.
Here he is, his name is Magnus… he is blind and he is looking for a home.
The difference between this case and the other ones you see is that Magnus doesn't come with a expiry date.
Do you have what it takes to be Magnus's family? Write to me…
viktor@myletsadopt.com