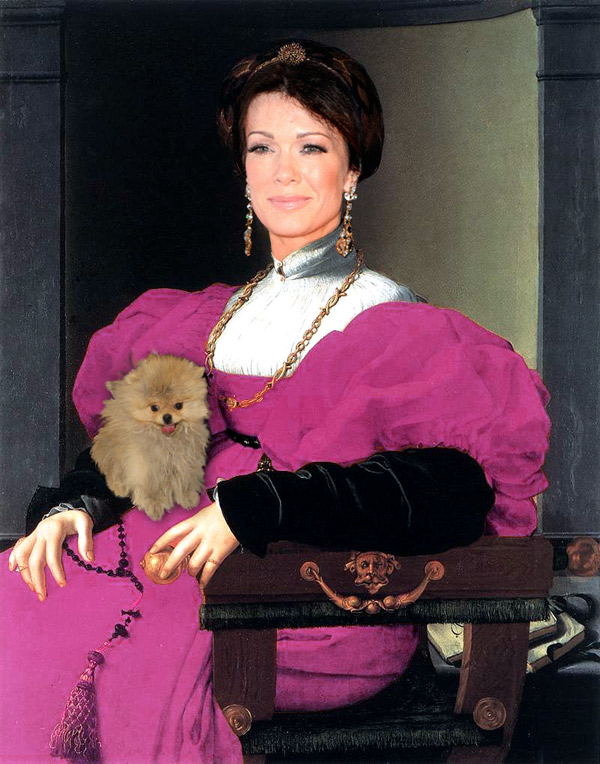 The Missing Commandment: THOU SHALT NOT BREED TEACUP PUPPIES
An Open Letter to Ms. Lisa Vanderpump and all the Four Monkeys of the Wonderland Elite
"Life in Beverly Hills is a game, and I make the rules."
-Lisa Vanderpump
"They are always top Pick of the Litter puppies that we select just for you. All puppies come with 1 year health guarantee."
-Ms. Puppy Connection
Dear Mrs. Vanderpump,
I am writing to you on behalf of "The Invisible Puppy Mill Co." It has recently come to our attention that you were to receive a Tiny Ice White Female Pomerian puppy from an obscure company called Boutique Teacup Puppies. Let me begin by expressing our devastation on the face of such news. Our admiration for you and the likes of you urged us to interfere at this point and introduce you to one of our Invisible Ice Pomerians. Our invisible puppies are produced in North Pacific Ocean on the Marshall Islands for a change. How refreshing, isn't it? Far from those Korean breeders who fail to create perfection time and time again and get stuck on the teacup size. But after many arduous trials, after having to drown many tiny but still visible puppies in the drain, we are proud to inform you that we finally reached perfection. Our puppies are invisible to the naked and the dressed eye! Can you imagine Mrs. Vanderpump, our puppies simply do not exist but still come with the breeding rights, of course for no extra cost to you.
Here is one of our highest quality, gorgeous female Pomerians on a walk with her new family.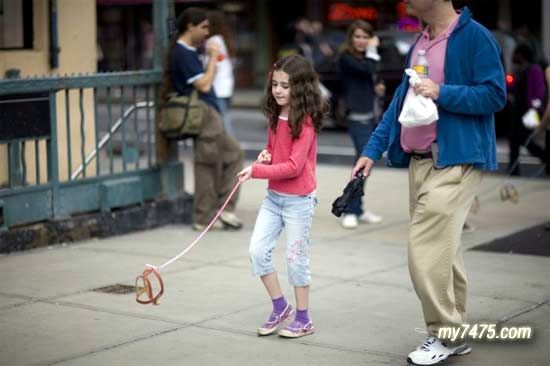 As long as humanitarian members of high society like you exist Ms. Vanderpump, who accept teacup or invisible puppies from greedy lowlives like ourselves, the kill shelters in the United States will be able to kill perfectly healthy adoptable puppies with a clear conscience. In our mission statement it is clearly asserted: "We have set up this business to ensure that the community comes to understand that all mixbreeds and puppies who pee on the carpet and consequently are dumped in kill shelters deserve nothing more than the sweet smell of Halothan and Carbondioxide." This society has gone through enough guilt tripping Ms. Vanderpump. We shall breed on a mass scale, you shall be given one of those invisible puppies and set a perfect example for the society showing them the true colors of people who adopt from shelters rather than shop. What softies! But the current state of the world does not have such luxury for compassion as you very well know. Keep the humanitarian business on an extracurricular level.
Have you heard of Royal Teacup Puppies Mrs. Vanderpump?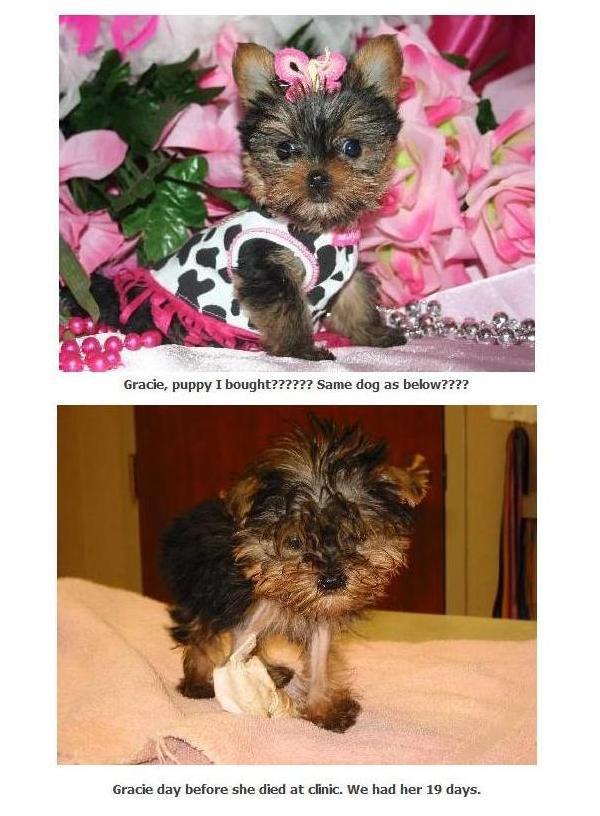 Please accept our gift of invisible puppy, who unfortunately does not exist but still comes with a 2 year health guarantee just like the Pomerian from Ms. Puppy Connection (they seem to be confused about whether it is 1 or 2 years). This is as long as a washing machine, and frankly, who needs a healthy puppy after 2 years anyway? The only downside of our deal is, our puppies unlike Ms. Puppy's do not come "Top Pick of the Litter." We cannot quite see which one we are picking as they are all invisible. And we also work with an obscure Dr. Choi of our own, and to top their deal, our Dr. Choi does not exist, either! In two years time, when the guarantee of your invisible puppy is up, we surely will come up with something more evil. We will clone an invisible version of yourself, so you don't have to appear in The Real Housewives of Beverly Hills anymore. Instead of "philantropic" we can produce a "zoophiliac" version of yourself and move you to our mill in Marshall Islands. The possibilities are infinite Mrs. Vanderpump. Imagine yourself crossbreeding with invisible puppies! Who would ever adopt a single dog from a shelter after that?
Let's all pretend Ms. Vanderpump, let's all pretend to be philantropic and cause more deaths. Pump up the evil!
With kind regards,
The Invisible Puppy Mill Co.
You can visit our website at:
www.smallerthebetter/evenbetterifitsinvisible.com
"Our puppies are covered for 2 years for congenital/genetic defects which render the general health of the puppy are covered up the landed cost of the puppy or pursuit to the Hereditary Conditional Clause of this Guaranty for two (2) years. You will find the conditional clause listed below.
Our warranty covers the conditions below with up to a maximum cost benefit.
Luxating Patella maximum up to$1000
Stenotic Snares maximum up to $500
Hernia Repair maximum up to $150
Entropian/Cherry Eye maximum up to $150 per eye
Localized Demodetic Mange covered only upon Initial Examination maximum benefit is $150
(Monorchid/Cryptorchid) Undescended Testes maximum benefit up to $150"
-from Ms. Puppy Connection
What do we do about the Vanderpumps, Mimis, Ms. Puppys of the world?
We ask them! We ask them until we get a satisfactory answer!
Write to Ms. Puppy Connection at: boutiqueteacuppuppies@gmail.com
And ask her:
Who the hell is Dr. Choi, the "good friend" who breeds those teacup puppies for Ms. Puppy Connection in South Korea?
How are those teacup puppies shipped to the USA?
What are the conditions of the breeding facilities? Can we see any visual proof as to the well-being of the mothers who are bred?
How many litters do the mothers have in their lifetime?
What happens to the teacups who are not the "Top Pick of the Litter"?
Isn't she at all ashamed to breed and sell and contribute to the deaths of many healthy puppies all around the United States?
And lastly, how much is her worth? Is she "best of the best"? If we order two of her, would one be shipped for free?
Write to Vanderpump's agent at: ken@sohobars.com or leave a message at her Facebook Page
And ask her:
Does she have any idea about the breeding conditions in South Korea where her gift Pomerian is coming from?
Is she at all ashamed to support and endorse the breeding of teacup puppies on a mass scale by accepting this gift from shameless producers of teacup puppies with high health risks?
Has she spared her valuable time to look through the official web page of Ms. Puppy Connection http://www.boutiqueteacuppuppies.com/catalog/faqs.html? Does she condone the treatment of living beings as merchandise?
Is that the example she would like to set in the society as well as in Fake Housewives of Beverly Hills?
And lastly, does she have a conscience? Is it bigger than a pack of cigarettes?
Please SHARE this blog post across your social media networks
To know more:  Royal Teacup Puppies, Custom Made Cruelty at it's best
====
Update December 12. Conversation with Justin Anderson, Ms. Puppy Connection, broker of ill and premature puppies of South Korean breeders.
Read this… this is the kind of scum selling you teacup puppies. Ready? go…