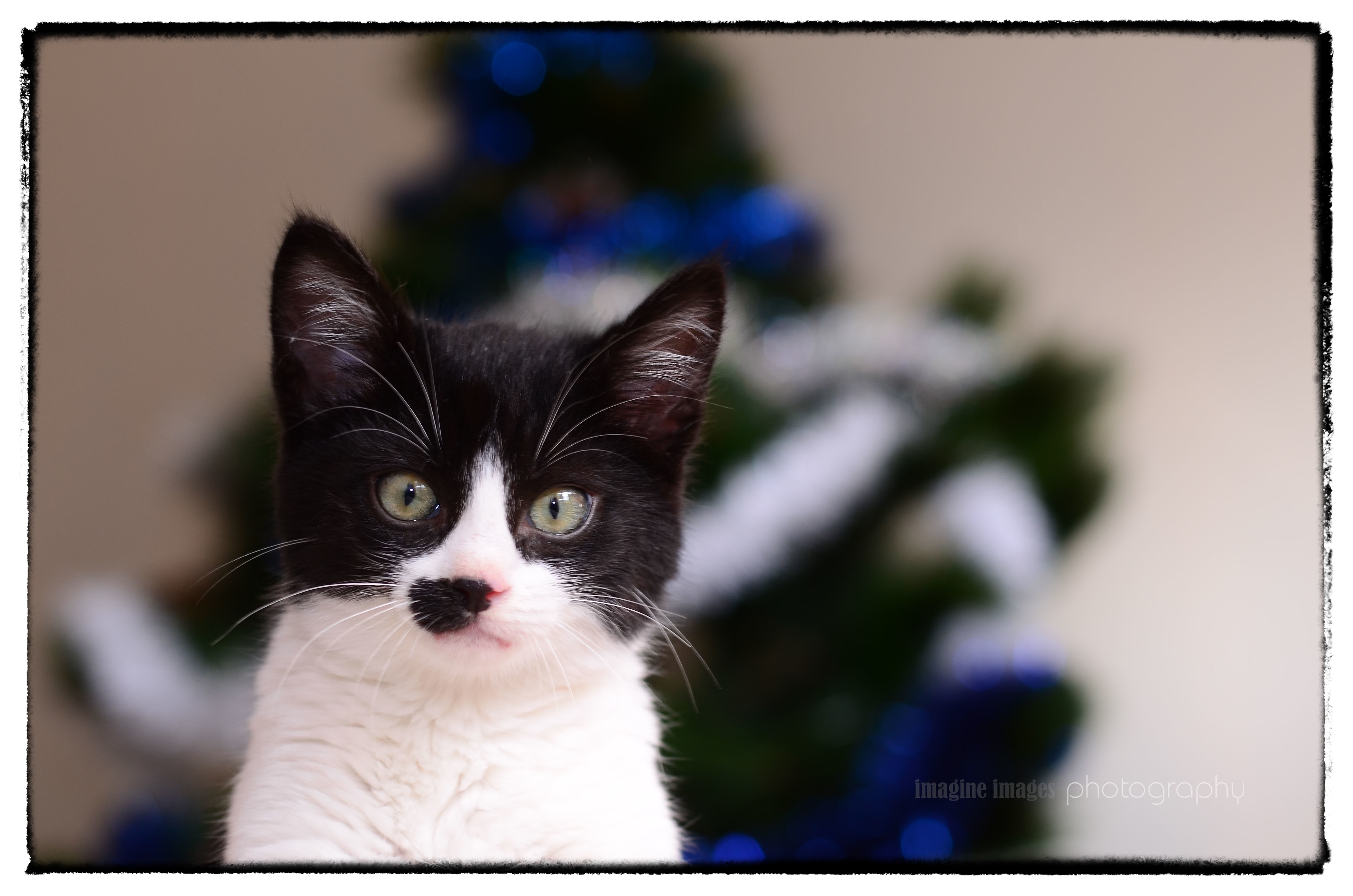 If you meet little Mickey two things will happen – you will immediately fall in love with him and your heart will overflow with sorrow. Because the funky title of our story actually describes the way he walks.. 1-2, thump… 3-4, flop…
Tiny Mickey, a.k.a. Wobbly, was rescued in a critical state – severe dehydration, soaring fever, unconsciousness, and shock. Mickey received emergency life-saving care, and when stabilized he was put on antibiotics to battle a serious infection.
Only days after his seemingly successful recovery it started to become obvious that something was badly wrong.
Mickey could not walk.
The little cat was rushed to the vets once again for extensive examinations. He was prescribed Prednisolone (Prednivet) to address a suspected inflammation or damage to the cerebellum; lack of improvement however forced the doctors to abandon that line of thought.  Mickey's condition was peculiar – he was having trouble walking but the reflexes in his legs were perfect.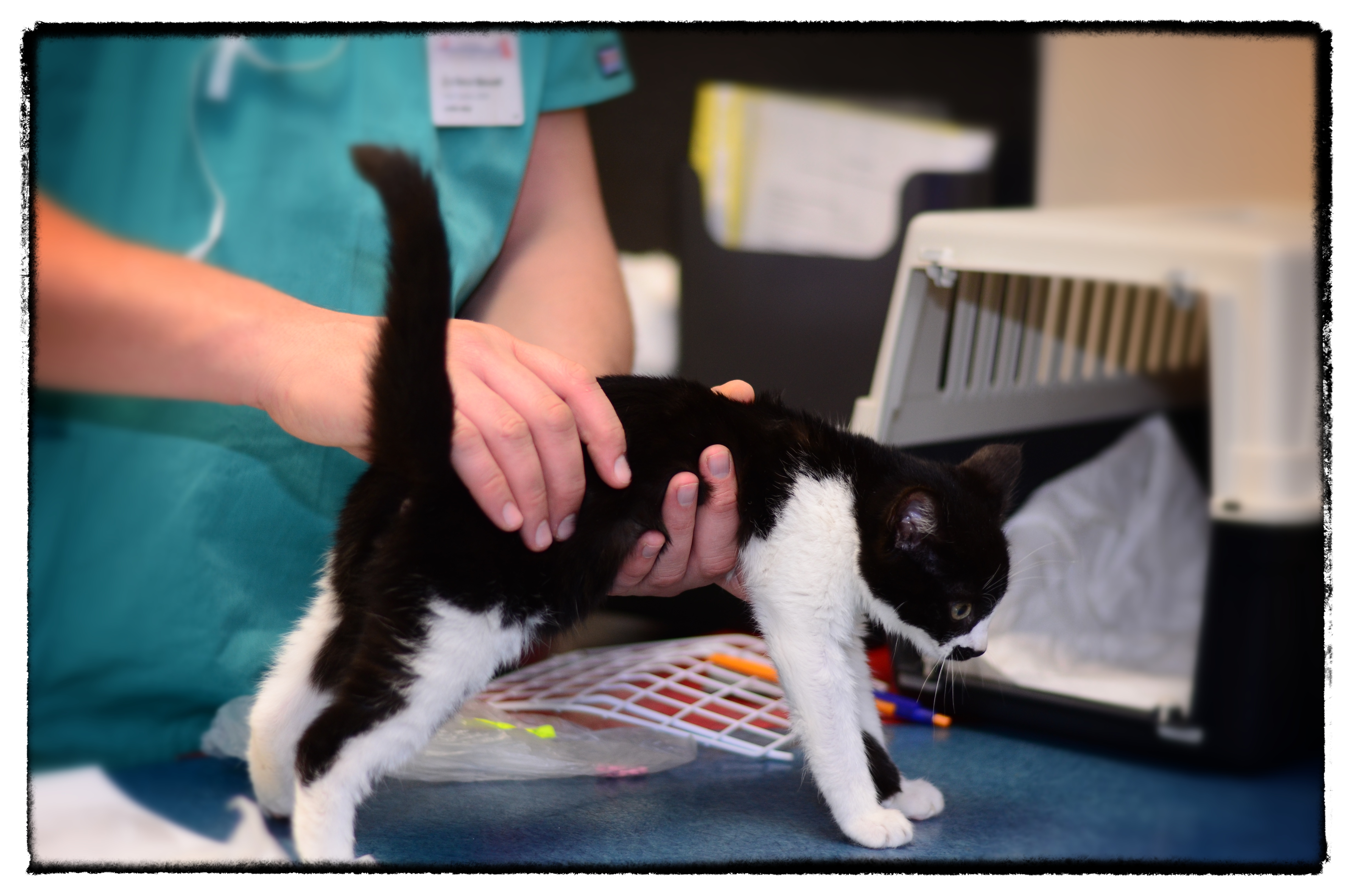 Continuing the efforts to understand Mickey's problem, he needed to have an MRI procedure done.  The doctors wanted to look inside the kitty to find out what was in there, was it fixable, and if not – could he live with it.
A specialized clinic with equipment, precise enough to examine a 1 kg kitten, was located. During a two-hour procedure Mickey was carefully sedated, placed in the huge bell of the MRI machine and delicately re-positioned at set intervals so accurate cross-section images could be captured. Those were tense hours since anesthesia can be fatal, and is especially dangerous for a patient with neurological problems.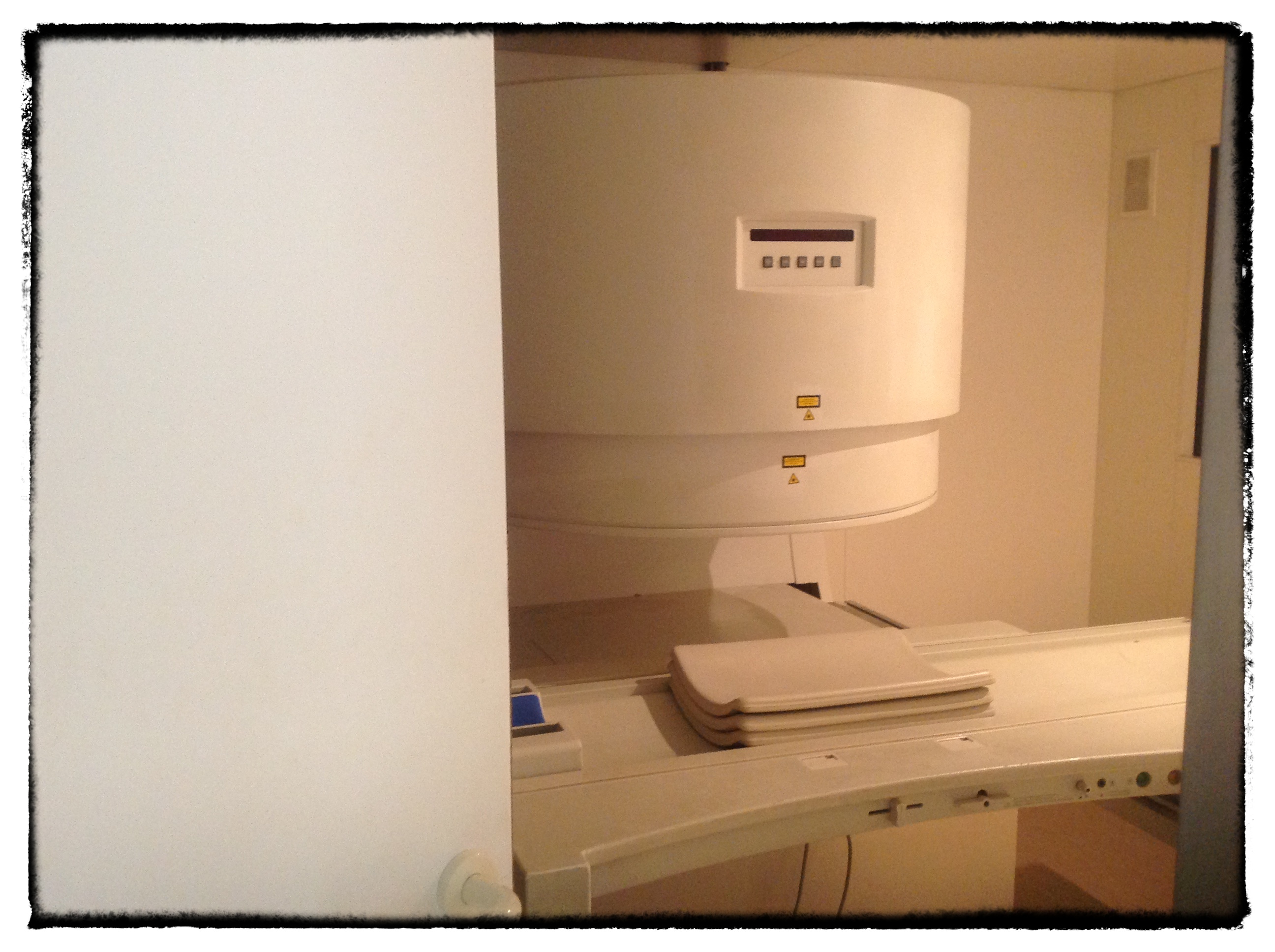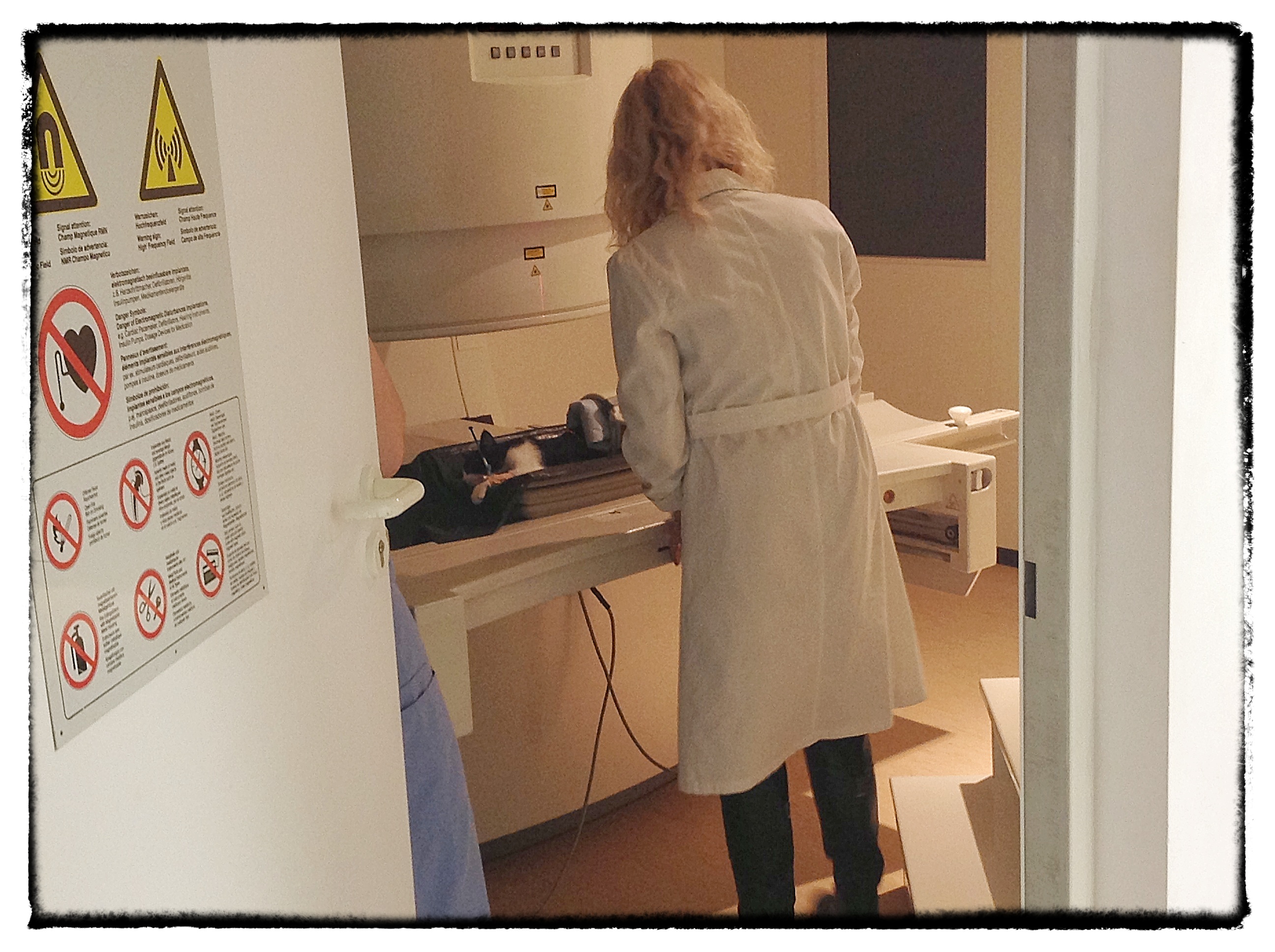 Mickey made it!  After the MRI images were reviewed by the team, the vets concluded that Mickey's problem is functional and not anatomical. There is no visible anomaly that could account for his troubles; no trauma or bone obstructing the spinal cord.  The problem could be atrophy or improper forming of the spinal cord lining. This causes the nerve signals to travel with incorrect speed and as a result Mickey does not have complete control of his legs. It is the doctors' opinion that his body may eventually learn to live this way, and they are even hopeful of possible marginal improvements.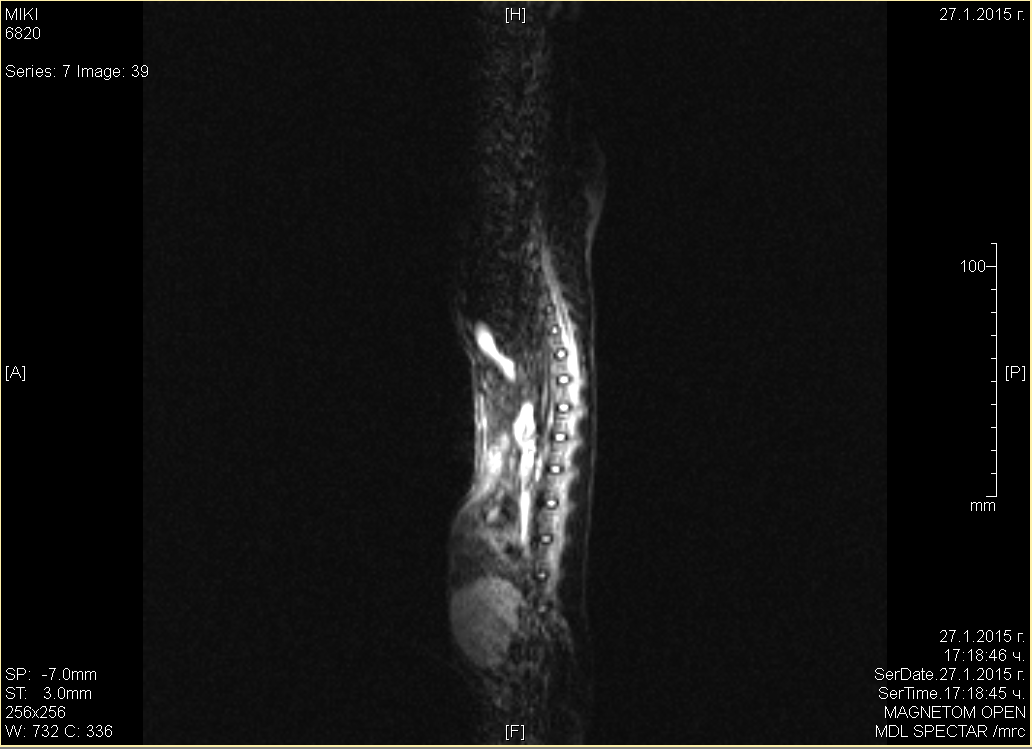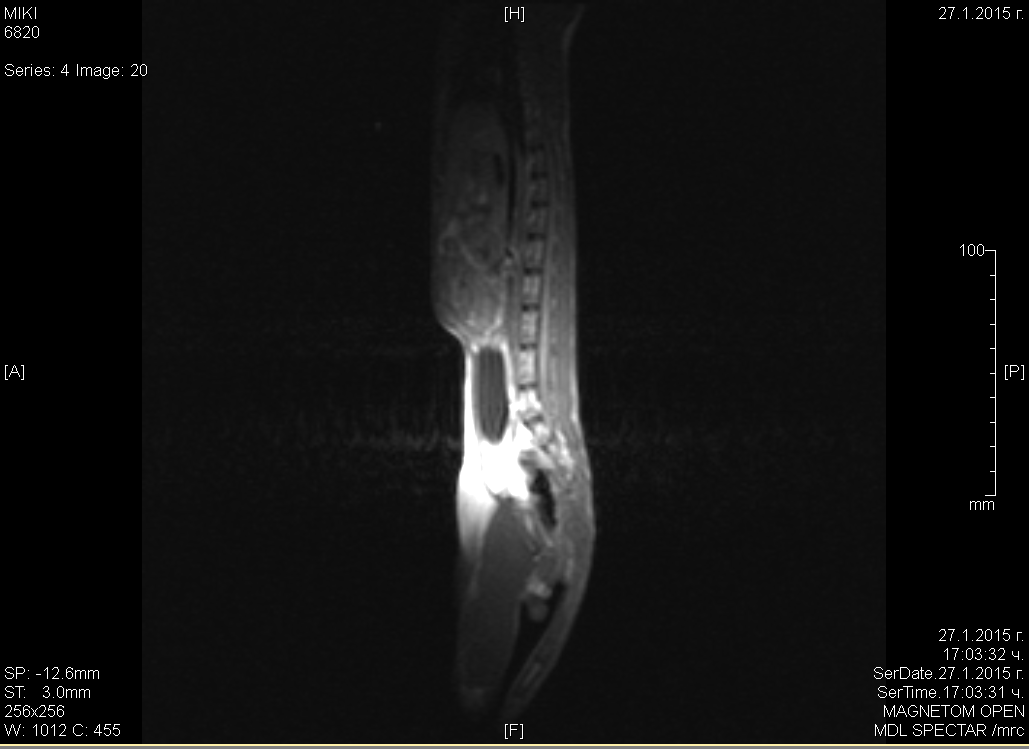 Currently Mickey is in a lovely foster home where he is receiving lots of love and care. When calm, he walks in a most endearing wobbly manner, and has been observed to be managing longer and longer stretches without toppling over. When excited and in a hurry he cannot walk at all – he jerks and flops like a bird with a broken wing; it must be that those nerve signals are arriving in a complete disarray at those times.. Mickey climbs cat trees and comfy laps, plays happily with his furry foster friends, knows where the toilet is and how to use it (well, occasionally there are some mishaps on this front but nothing a dedicated Human can't handle).
Mickey is full of love and he is not afraid to show it – he can spend hours snuggled up on his foster Human's chest with his head tucked under the Human's chin – quite an amazing sight.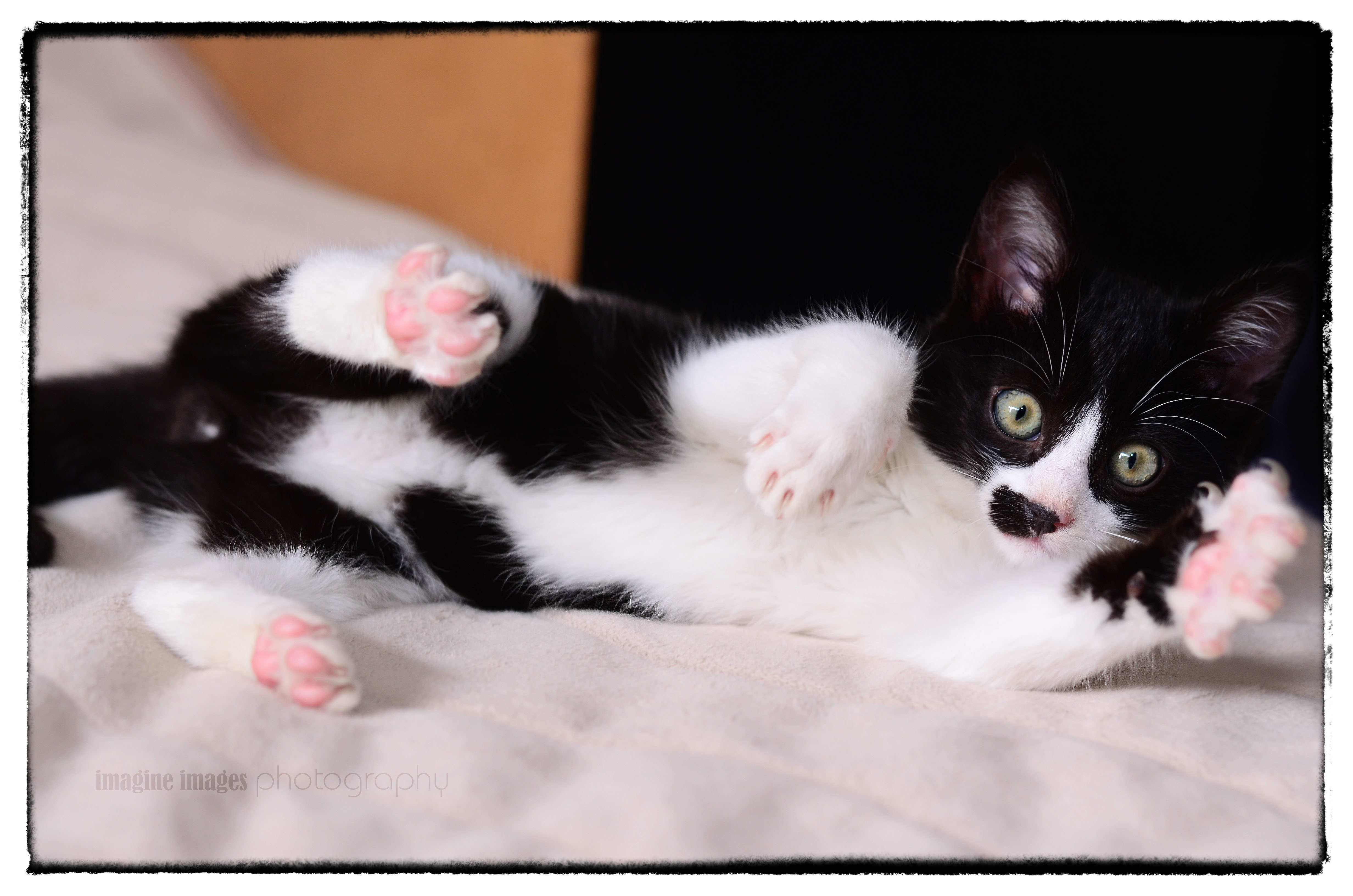 We promise you, you have not seen a kitty like Mickey.
So, while Wobbly Mickey remains unsure on his own legs, we move on in search of his new family.
If you know them, won't you tell them Mickey is waiting?
Share this story to help us find Mickey's new family!
If the little cat with the big gait touched you, DONATE TODAY so the Let's Adopt community can help other animals like Mickey.
** All funds will go into our SIMBA Fund to help other animals in need.