In just a couple of days, on Thursday evening most of us will be celebrating Thanksgiving surrounded by our families and those we love. I want to introduce you someone that will spend Thanksgiving alone, battling extensive injuries and fighting for his life. His name is Duke.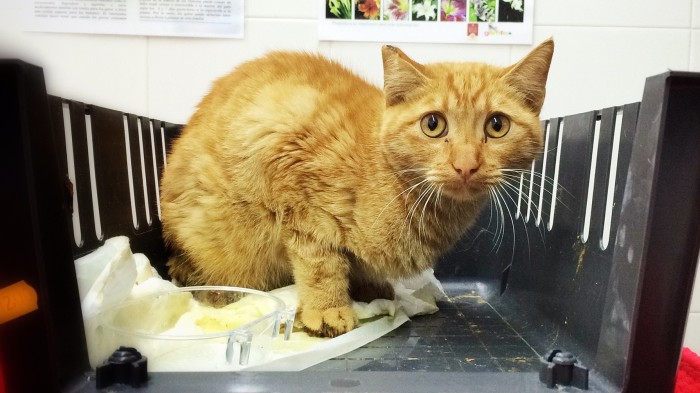 Duke has been found with extensive injuries on his lower body. He was rushed to the clinic in a state of shock. His tail was rotten and surrounded by necrotic tissue. It was so damaged that it fell off right on the vet´s hands!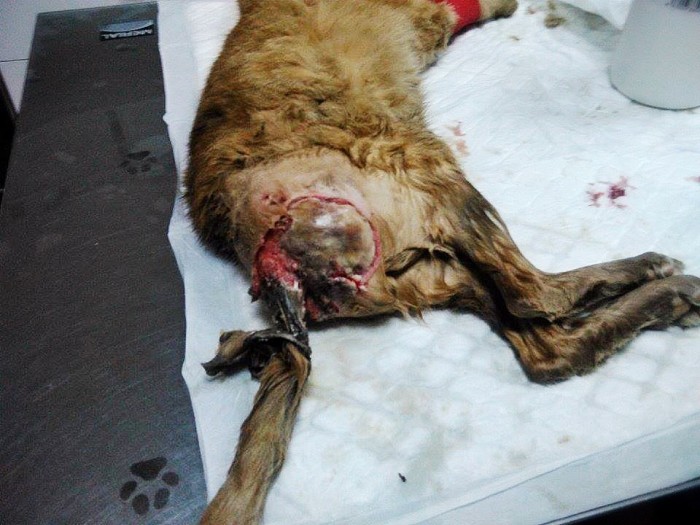 There is no way of knowing how long he survived on the streets in that condition, but he was nearly frozen and burning like a stove due to infection. It was clear that small rural vet would not be able to treat Duke and the only alternative in their eyes was euthanasia. But before they killed him they contacted us and asked for help…
Duke arrived to us this morning in an absolutely appalling condition. He was a sight to behold… His massive injury had been covered in gauze that melted with the raw flesh. I will never forget the stench of feces and urine mixed with rotten flesh. His hip has been shattered and the skin around his hip and buttocks is totally gone.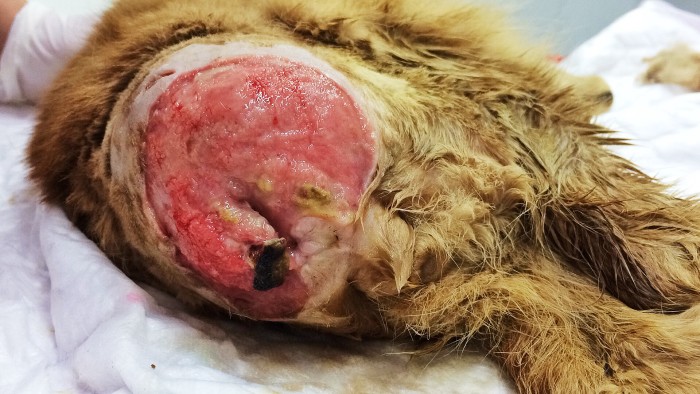 He was absolutely terrified, shaking like a leaf but with his eyes he was begging for help. The moment we opened his cage and we touched him gently, he knew he was finally safe.
PLEASE WATCH THIS EMOTIONAL MOMENT…
In a couple of days we will be giving thanks for all the good things we have in our lives.
Today I want to thank you in advance and personally ask your help on behalf of beautiful Duke, that finds himself in a terrible position, having absolutely nothing and nobody… except us!
Please Donate… Make it count.. this Thanksgiving, help us save Duke´s life…
Many thanks!
Viktor
P.S. After Duke is totally recovered he is going to need an extraordinary home. Please write to me on viktor@myletsadopt.com and tell me why you would be the perfect home for Duke…
Let´s Adopt! Global is 501(c)(3) rescue. Donate, Save a Life and get to deduct it from your taxes! Donations to Let´s Adopt! Global are tax-deductible to the extent allowed by U.S. law.
Follow our work, visit our Facebook Page: Let´s Adopt Global