IT NEVER ENDS!   Many new friends have begun following Let's Adopt so they may not know that we are exhaustively working behind the scenes and around the clock with many animals in different parts of the world.   While we make sure Magnus gets better, India moves into her new home, and many, many others recover, we find ourselves face to face with yet another life and death situation — usually caused by man's cruelty, or indifference.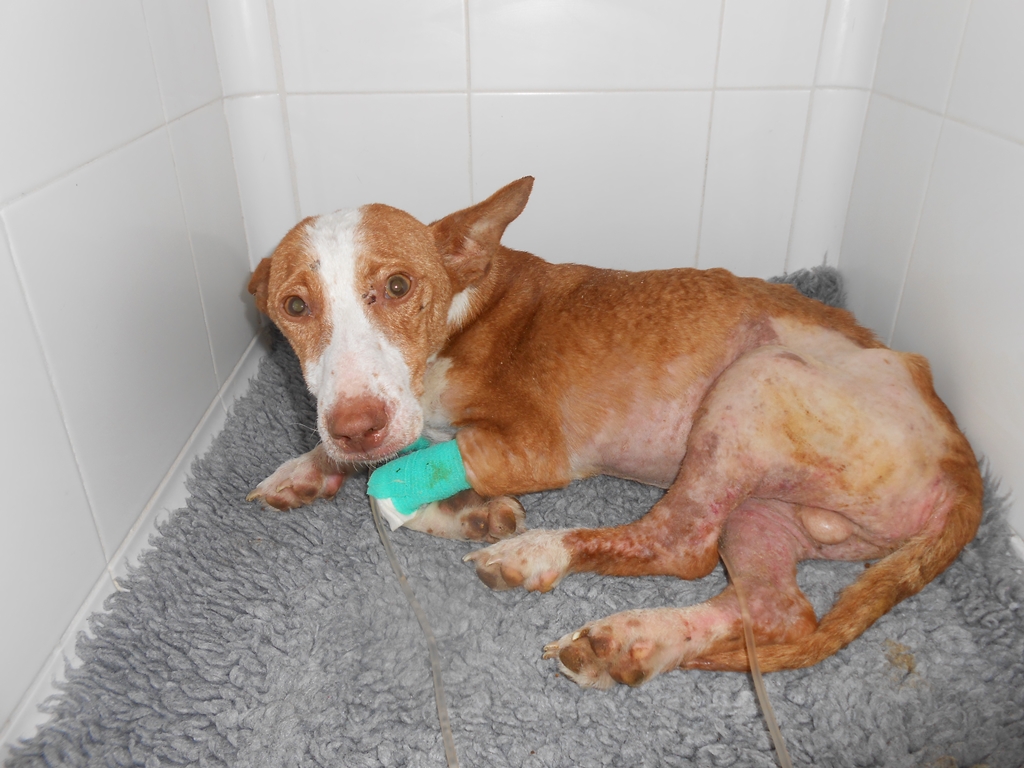 A TRUCK CRUSHED TONY then just drove away!  He was rescued by a tiny shelter with little resources. They took him to a vet and after a basic exam the vet diagnosed it as a broken leg. An emergency surgery was needed, but the vet wanted payment before it could happen. The quote for the surgery was 15 times what the shelter has been able to raise for Tony. The shelter kept appealing for help, but the response was scarce. Crushed and in pain, TONY laid there for days. Until the 10th day, we learnt about him. We didn't hesitate. That instant Tony became ours.
10 DAYS.
Imagine being crushed by a truck and miraculously surviving only to SUFFER FOR 10 DAYS while nothing happens, while those that want to save you are left desperate and helpless.
We were not going to trust him to a vet that allowed this baby, broken to pieces, to suffer until he was assured payment.  We urgently moved Tony to the best surgical center in Valencia, Spain where his critical care has begun.  Xrays weren't enough to assess Tony's fragile state.  A CAT SCAN was done and revealed the extent of the horrific injuries… multiple fractures…and much, much worse, a broken back!  Tony was crushed.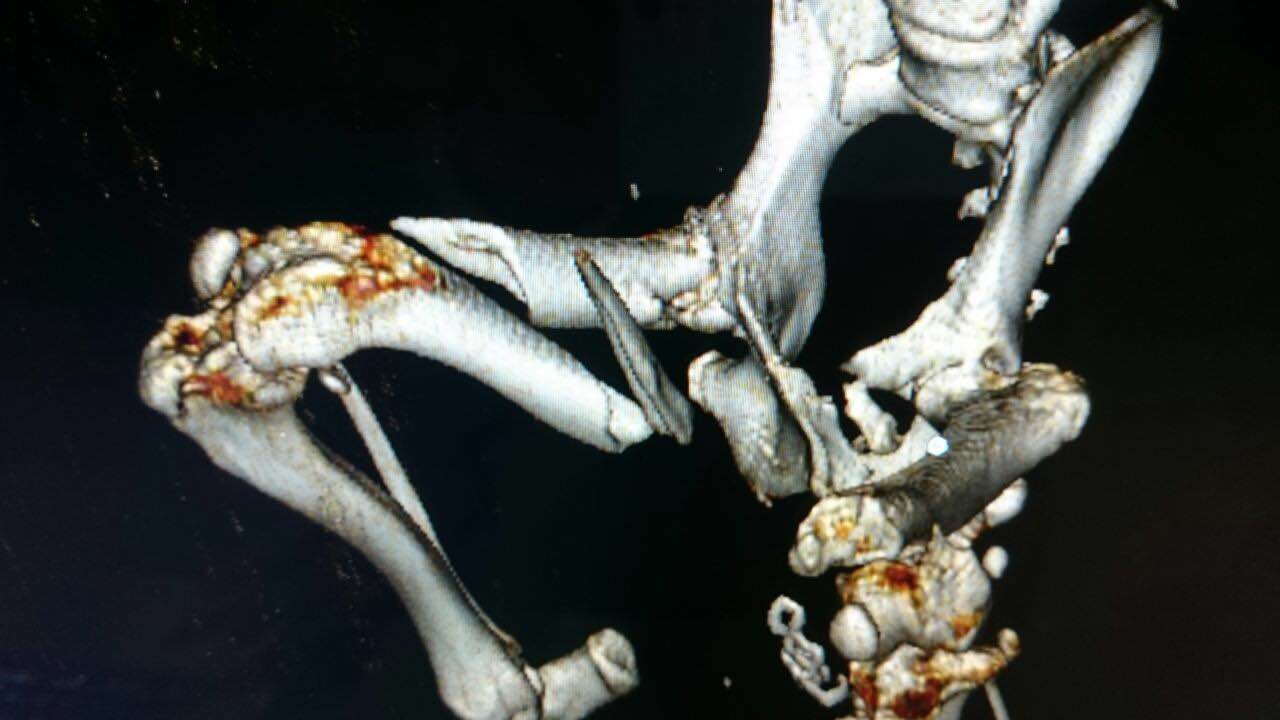 Tony has had 2 surgeries so far.  One to repair his legs and now his back, but he needs a third surgery.  And he NEEDS YOU to join us to make it possible!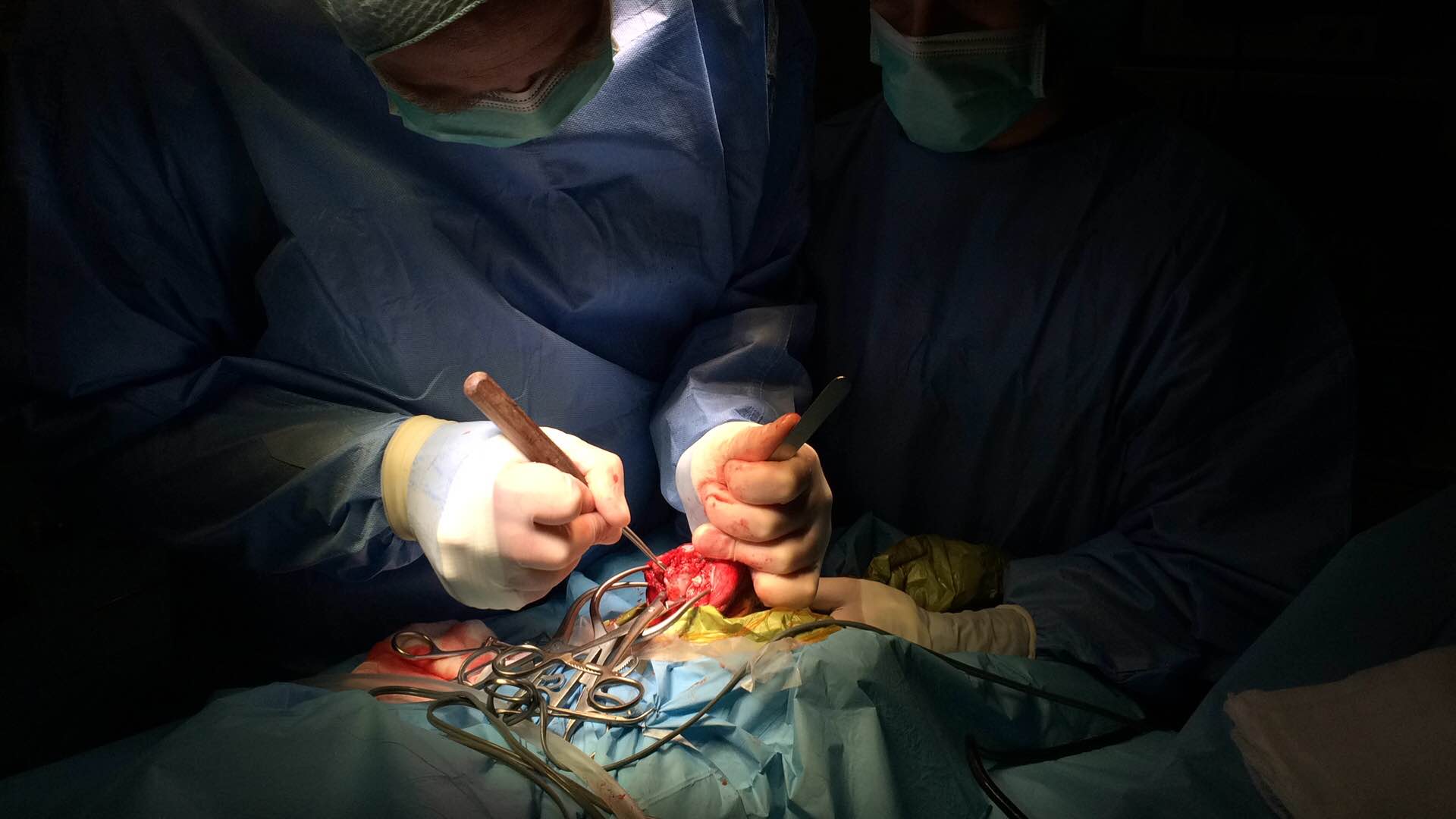 He is in intensive care.  If he makes it through this critical moment he has a very good chance of having a great life, but we must get passed this with your help.  But we'll be honest, he is weak and fighting for his life.
UPDATE:  
WE  HAVE GOOD NEWS AND BAD NEWS!
The surgery planned today was an attempt at recovering more feeling in his legs after his first 2 surgeries.  For now,  it' s not needed.   Tony is showing signs of sensitivity.   Any pain he has we are managing, but sensitivity is a GREAT THING for this baby that may have been paralyzed!   It means he has a chance to walk again!   The bad news is he remains CRITICAL, ANEMIC, AND BLOOD RESULTS ARE CONCERNING US.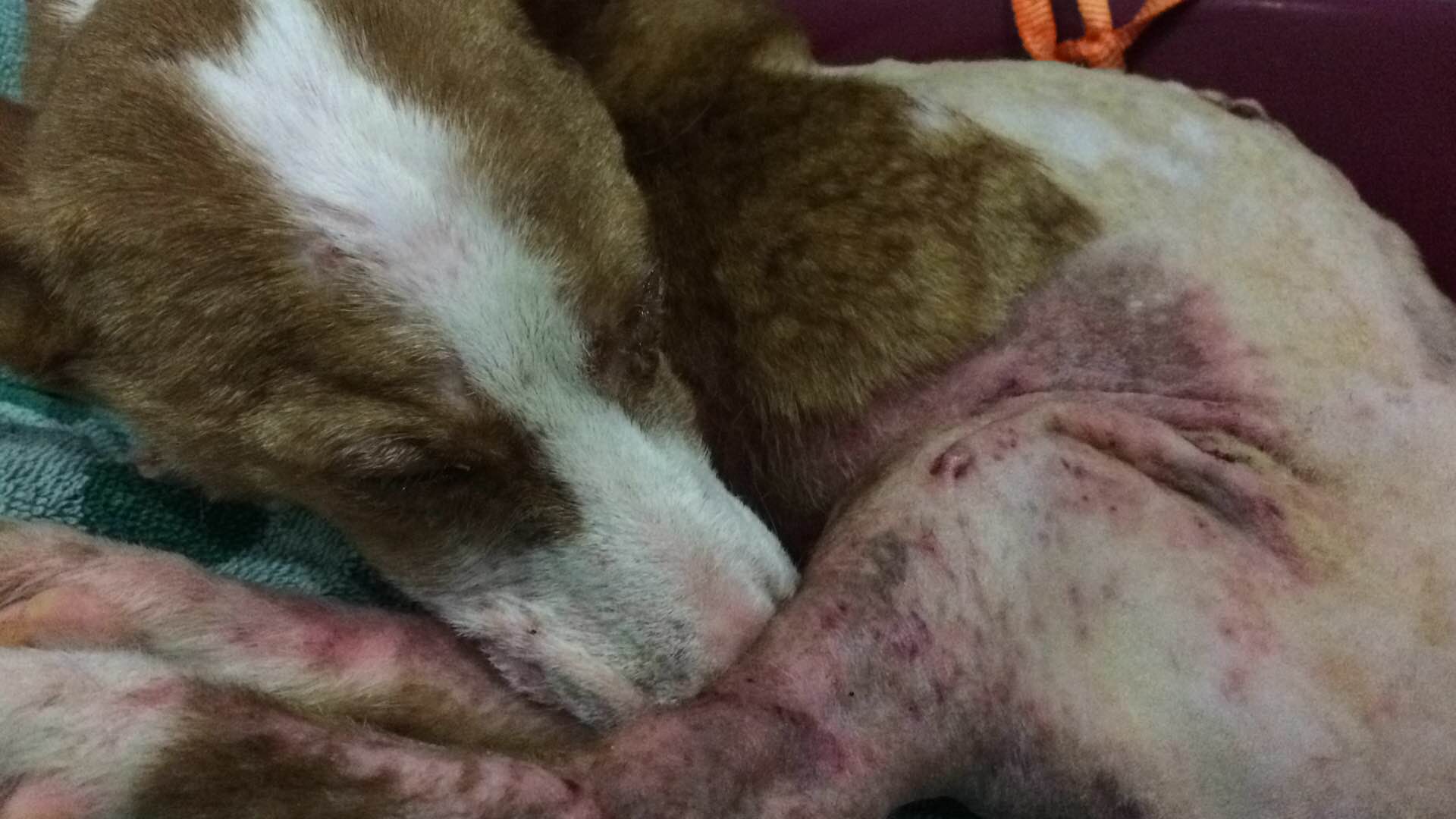 P.S. Once Tony's recovers and treatments are over, he is going to deserve only the best home where he can feel safe and enjoy life with no more worries.
If you are that home, PLEASE write a letter to us at adoptions@myletsadopt.com telling us everything about you and your family of animals.
Please follow Tony's updates at our page, Let´s Adopt Global
**Let's Adopt! Global is a 501c3 charity and your donation is tax deductible.  All funds will go towards Tony's care.  Any remaining funds will go to support our other rescues.