Update 12 April:
What comes next will shock you, please share it.
Every once in a while this blog reports some shocking story involving a veterinarian. We have had quite a few, whose names and stories have now become infamous. Veterinarians like Onur Salih Karadag, the killer of Bella or Ismail Ay, the veterinarian cum potato farmer at the Hasdal Shelter, or the veterinarian at the shelter of Cerkezkoy. Today we are adding a new name to our Veterinarian Hall of Shame: Dr. Cemaliye Yegane, owner of Peteriner, Nisantasi, Istanbul.
Yesterday, after a day full of calls to her clinic and SMS's to her public phone (available on the internet with a simple google search), Dr. Cemaliye Yegane confessed that she gave Kral away last week.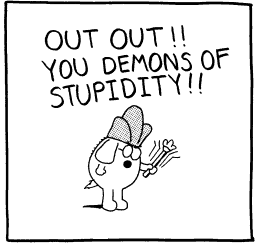 You may ask two questions, why? and to whom?. Here are the answers, both of them as incredible and absurdly surreal as they could possible be.
Why?: Apparently Dr. Cemaliye Yegane, a highly intelligent woman, was very concerned that Let's Adopt!, a rescue network exclusively dedicated to rescue special needs, handicapped, paralyzed, blind animals, would be selling Kral, to a laboratory or a chinese restaurant. In a brilliant move worthy of her extraordinary intelligence, and to avoid such terrible fate for our poor paralyzed Kral Dr. Cemaliye Yegane gave the dog to…
to Whom?: In her own words, Dr. Yegane gave Kral to a man answering to the name of Ismail. Ismail is the person that found Kral and left him at the clinic over one year ago. Ismail is clearly someone that cares/cared for that dog, BUT, is he a suitable adoptant for Kral? You tell me.
Ismail is a 35 year old man, barely educated (it's unclear whether he finished high-school), currently unemployed since his work as crew in a commercial ship ended, allegedly squatting at a friends living room. Ismail's situation is what you could say, desperate, it's so bad that last time we spoke to him he was making plans to emigrate to the United States on a tourist visa and work in the country illegally. Ismail has dogs… It's unclear to whether he has four or five. What is he planning to do should his unlikely move to the USA come to fruition? His plan is to give one dog to his mother and abandon the others at a shelter in Yalova/Cinercik.
… and now he has Kral.
Based on our experience on similar situations Kral will be either left on the street where he was originally found (we presume with the wheelchair we bought for him), or he will be dumped at the shelter in Yalova/Cinercik within a matter of days.
Because of this, we have started a petition addressed to the Head of the Istanbul Veterinary Comission, Murat Arslan, demanding an investigation into Dr. Cemaliye Yegane professional handling of this case. Dr. Yegane was supposed to act on Kral's best interest, she is a vet after all!
She didn't….
We expect Dr. Yegane to start legal proceedings against Let's Adopt!… each and every single vet in that list tried to. Unfortunately for them, in each and every single one of those cases the prosecutor rejected what were clearly documented cases.
We will continue looking for Kral, in the meantime, please sign the petition and SHARE…
——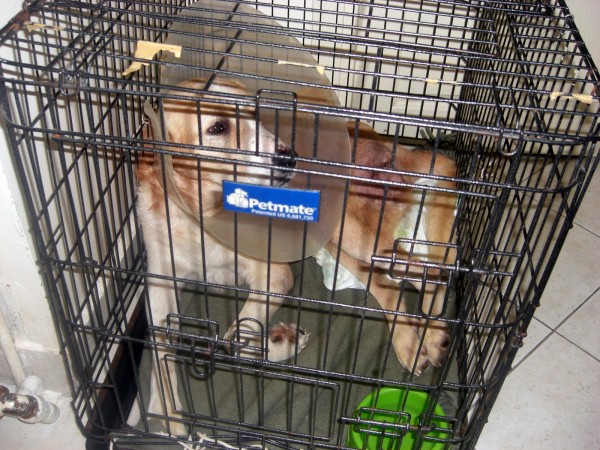 Many of you will recognize this picture… it has been circulating around Facebook for more than a year.
This is Kral, a wonderful turkish dog that has been living trapped in a cage at a vet clinic in Istanbul.
Kral was a stray dog living in the city of Yalova. A loving and peaceful dog, trying to survive on the streets.
One tragic day, Kral found himself lying on the floor, bleeding. He had been shot in the back by a policeman who didn't like to see him in the streets near his home.
The dog was rescued by a man, Ismail, who rushed him to the clinic. Unfortunately, there was nothing that could be done, Kral would remain paralyzed for life.
Ismail didn't know what to do with the dog so he entrusted him to Dr. Cemaliye Yegane, owner of PETERINER a small veterinary clinic in Nisantasi, Istanbul and asked them to take care of the dog whilst a home was found…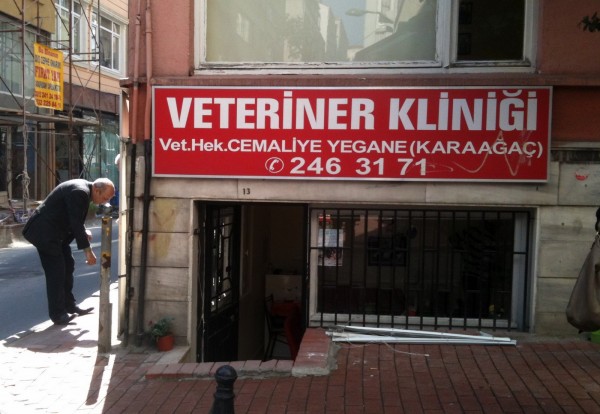 Of course… no home was ever found.
Sadly, Turkey is not geared up for this kind of situations and noone stepped up to adopt Kral.
Not a single person in Turkey offered to take care of paralyzed dog wasting his life inside a cage.
NOBODY.
For over a year Kral has been living in the
conditions you can see here
. About a couple of months ago Le'ts Adopt members heard of this case and they stepped in.
First they offer their help in rehoming the dog
, their help was initially accepted,
then they purchased a wheelchair for the dog so that he would regain mobility.
Our members then offered to get Kral out of the cage and take him as a foster whilst a final home was found.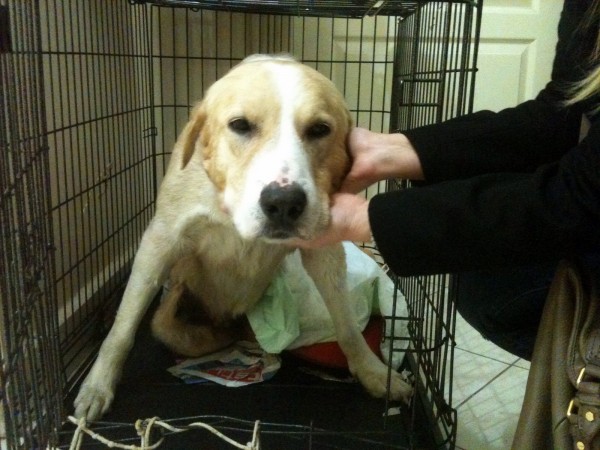 At that point things turned complicated.
The veterinarian,
Dr.
Cemaliye Yegane
clearly annoyed at the possibility of loosing his longest staying paying client turned
completely uncooperative
. She said Kral was under the supervision of one of her clients, a mentally deranged individual who didn't wish for him to ever leave the clinic. She also expressed her fears of adoptants wanting to sell Kral to a
laboratory or a chinese restaurant (!!!!)
For over two weeks we have been "negotiating" the release of Kral, to no avail.
Today we found out that the veterinarian, Dr. Cemaliye Yegane and her clients have taken a decision. Kral will never leave the clinic. He is good where he is, living in that cage.
At this point we are going to request the help of our entire community to solve this case.
Kral's health is deteriorating quickly
and he is developing horrible
contact sores
due to lack of exercise. If his condition continues deteriorating we believe he will die in a matter of months if not weeks.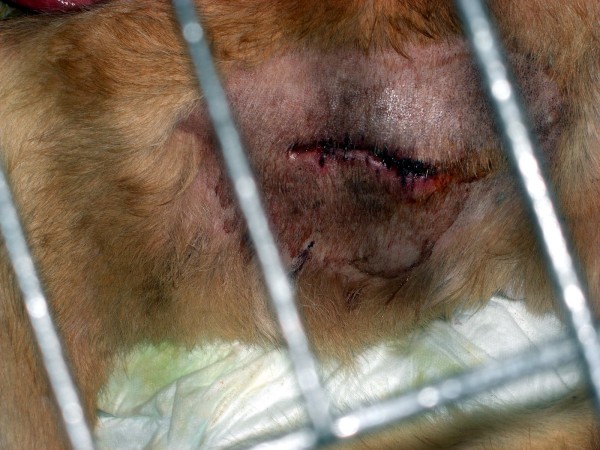 We need your help, here is what to do:
1. Please share this post in your profiles
. It doesn't matter where you are. Just share it. Exposure is the only thing that is going to get Kral out of
the cage
where he is in.
Be his voice
. Share this story worldwide.
2. Call Dr. Cemaliye Yegane on +90 212 2463171 or if you are abroad send her an SMS on her mobile: +90 532 440 3940 and demand the immediate release of Kral into Let's Adopt! custody. Tell Dr. Cemaliye Yegane  that as long as Kral is confined in that cage the world will know what goes on in that clinic.
If any of you wishes to adopt Kral, please get in touch with me on viktor@myletsadopt.com. We would like Kral to go directly to a home the moment he is released…
The future of Kral is in your hands…. that dog has suffered for long enough  living in
these conditions
… it's time to
FREE KRAL
.  We are counting on you to make it happen.
Call Dr. Cemaliye Yegane on +90 212 2463171   or if you are abroad send her an SMS on her mobile: +90 532 440 3940 and demand the immediate release of Kral into Let's Adopt! custody
Please share this post in your profiles. FREE KRAL.