Update 3 April:
5 months passed… Bonita went through a very difficult  treatment. She nearly didn't make it but her will to live was stronger than any virus. Bonita won the battle against distemper and survived.
She stayed with her foster, Yelda, for close to four months until the day she flew to her new home in Dusseldorf.
Bonita has now two families, one in Istanbul and one in Germany. She will never be alone again.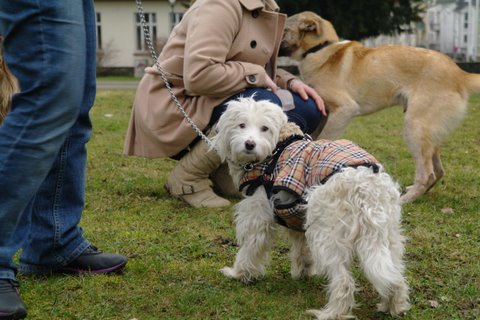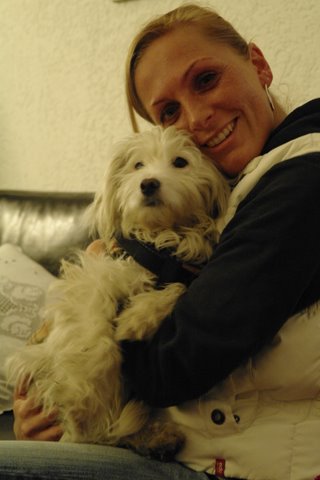 —-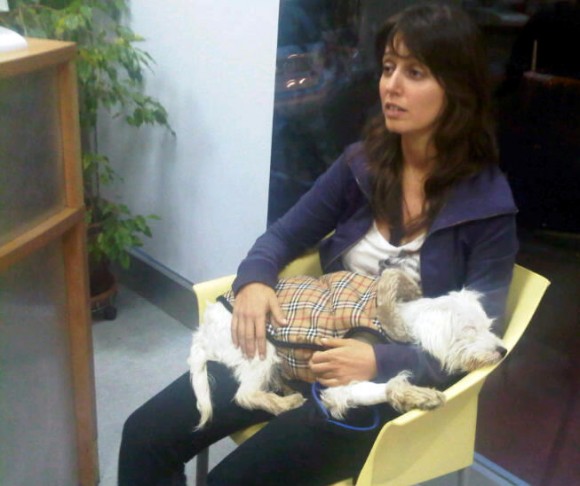 I'm sure Yelda has had better pictures taken, but I doubt any of them will be as memorable as this one.
This is how a true Let's Adopt! foster home looks.
This is the worried face of someone that truly cares for an animal that is not even hers.

Because we don't have a shelter and we operate globally this group biggest challenge is not to find good homes but to find good fosters.
Whilst we have many incredible people in our foster list we have had some of the biggest disappointments imaginable.
Seeing the way Yelda cared for Bonita today made us forget the tragedy of the situation.
Here is to you Yelda, and to our incredible foster homes,.
Without you we are nothing…